Your retreat destination and online space for transformation
About Living with The Spirit
Join our quest towards a new way of being
It's time to reclaim your life!
At 'Living with the Spirit,' we are deeply rooted in the conviction that the body possesses a natural capacity for healing. We not only recognize your potential to undo the impact of your present lifestyle but also guide you on this transformative path.
We believe that you carry within you the solutions, and we stand by the idea that complete healing is always within reach.
Embrace your deepest truth, return to the essence of your body, and release past imprints. Freedom and purpose awaits!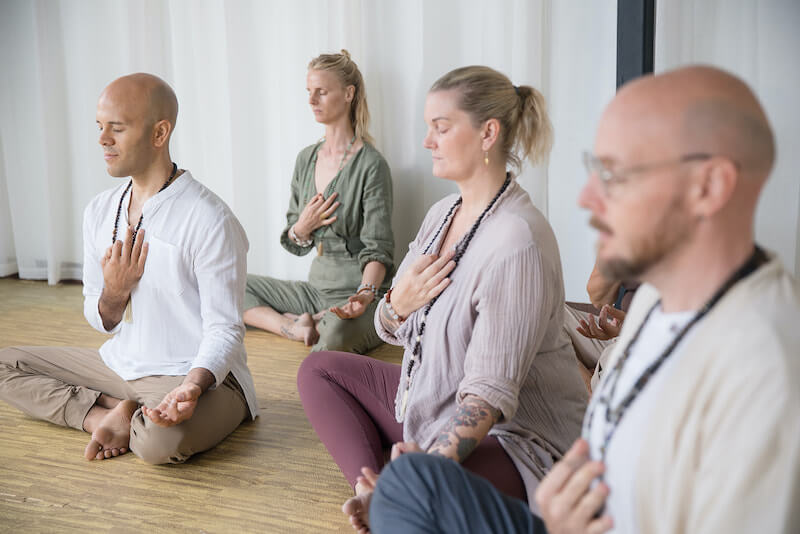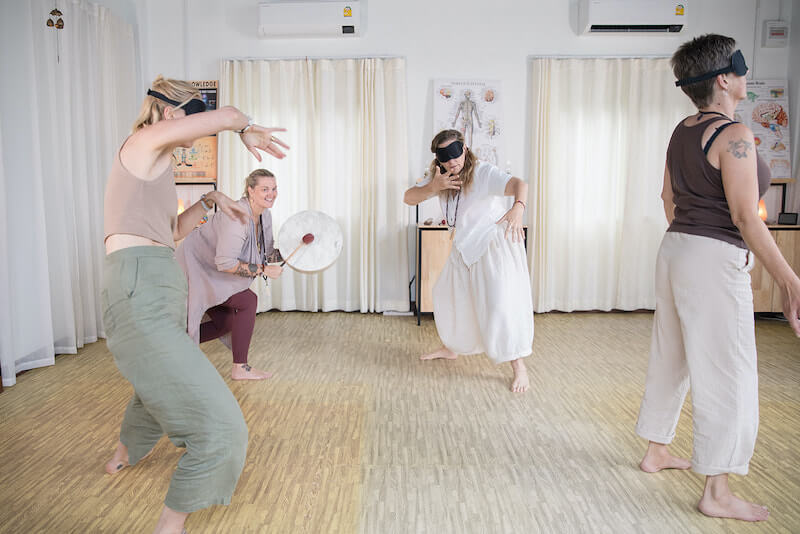 You were never meant to live confined
That longing for vitality and freedom isn't just a fleeting thought — it's a deep call from within, a knowledge that there's so much more beneath the surface.
That profound intuition beckoning you? It's not just an inkling; it's a genuine message from your soul.
Enter our space, where we illuminate the realm of possibilities awaiting you!
What exactly is 'Living with The Spirit'?
It's not merely a holistic retreat center — it's an embodiment of a lifestyle that harmonizes an individual with their essence and the boundless universe around them.
'Living with The Spirit' serves as a conduit for the transformative journeys essential for one's self-healing exploration.
To 'Live with The Spirit' is to commune with your inner compass, heed your intuition, and align with your true purpose.
From Personal Healing to Global Awakening: The Story of Sara, Simba, & Mark
In 2017, Sara and Simba made a transformative decision to leave behind the conventional Western lifestyle of Sweden. Journeying to Thailand in pursuit of their own healing, they not only discovered a path to personal wellness but also recognized a shared potential to aid others.
This revelation led to the inception of 'Living with The Spirit', a sanctuary offering both retreats and online experiences to individuals worldwide.
By 2021, after an intensive 3-year healing journey under Sara and Simba's mentorship, Mark integrated as a full-time resident at the retreat center.
Today, the trio of Sara, Simba, and Mark are on a mission to expand 'Living with The Spirit' further, aiming to play a pivotal role in the global awakening of consciousness.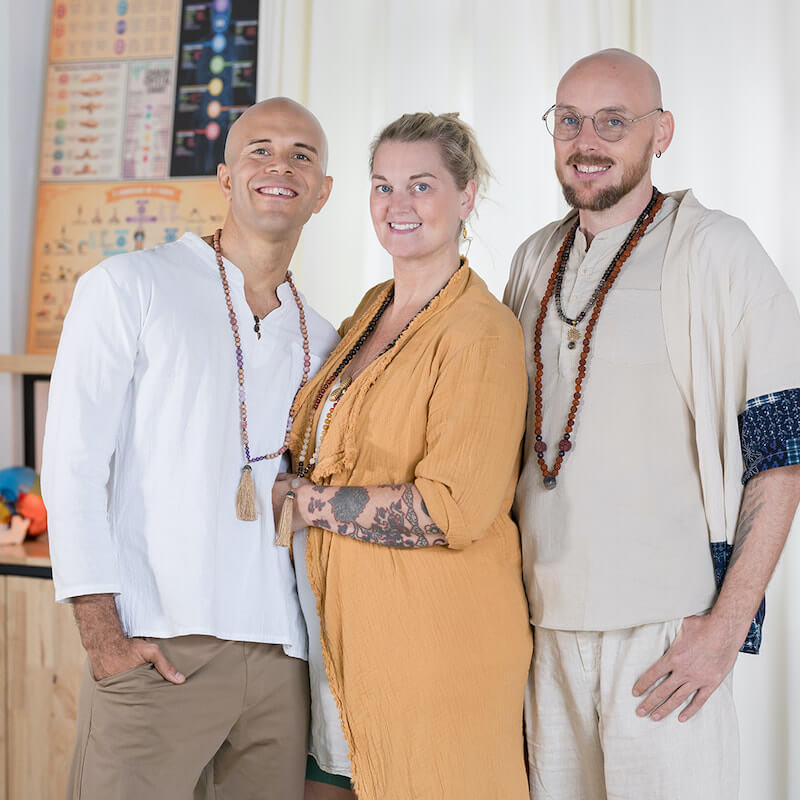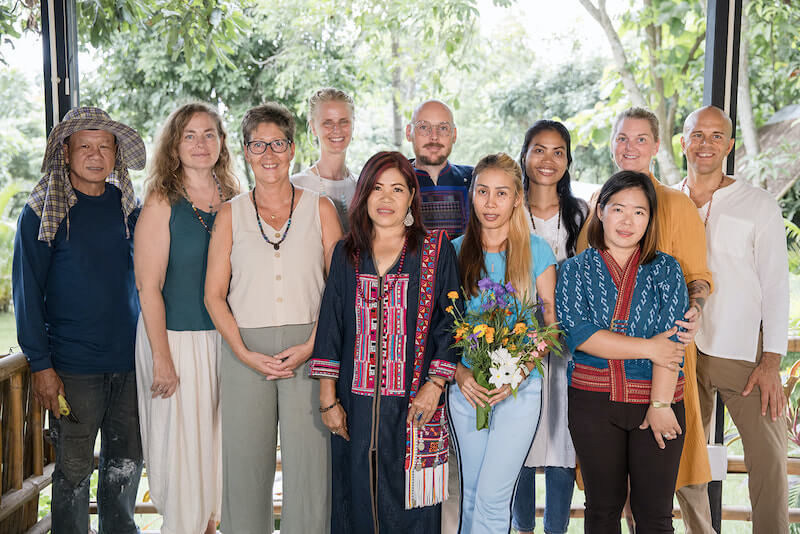 Join the Community
Step into our community of conscious leaders, where we believe in forging lifelong bonds rather than transient engagements. At 'Living with The Spirit', every visit is an invitation to delve deeper, peeling back layers of self with each encounter.
While you might come once, we find that people come back to us for recurring journeys of introspection.
As you connect with individuals from all corners of the globe, you're not just making acquaintances; you're building a resilient network of game-changers, global pioneers, and visionary leaders.
How we do it at Living with The Spirit
Drawing from our personal growth over many years, we have devised a unique approach that supports you in honing your intuitive skills, enabling the self-healing capabilities of your body to operate at full capacity.
Our distinct method borrows from both Eastern and Western philosophies, recognizing the inherent potential and strength in every individual. We believe that the true power resides within each person and, when carefully fostered and cultivated, it can lead to profound transformation.
Autonomic Nervous System Regulation
The foundation of healing revolves around stabilizing and anchoring the autonomic nervous system. Our retreat environment and setup is specially designed to foster safety, grounding, and nourishment. By regulating your autonomic nervous system and restoring a sense of safety within your body, you open doors to new perspectives on life and healing.
Physical Detoxification
The bodily detoxification serves as the central and catalytic component of our journey. You will be provided with a personalized detoxification plan that aligns with your intentions, goals, and anticipated outcomes. This physical detox will do more than just reset your body; it will expedite your healing process and enable you to delve deeper into the intricacies of your circumstances.
Emotional Detoxification
As the body stimulates its inherent healing systems, it will instinctively surface anything that is no longer serving its purpose, giving you the opportunity to process and release it. This journey enables you to delve as deeply as you deem necessary, facilitating the letting go of outdated patterns, behaviors, obstacles, and unprocessed occurrences and feelings.
Spiritual Detoxification
Reaching the pinnacle of the detoxification process, you will start uncovering the genuine obstacles preventing you from embracing the life you've always envisioned. This journey will illuminate your internal barriers, revealing a facet of life you never imagined was attainable.
This transformation unfolds organically as the body undergoes other detoxification stages, clearing the path for your spiritual connections to flourish, unencumbered by physical and emotional toxins.
Profound Space Holding & Guidance
While you traverse your tailored healing journey, we will remain by your side, creating the supportive environment necessary for you to discover facets of yourself that may have been hidden. You'll be gently guided, nurtured, and reflected upon, fostering your growth and transformation into the blooming lotus you're destined to become.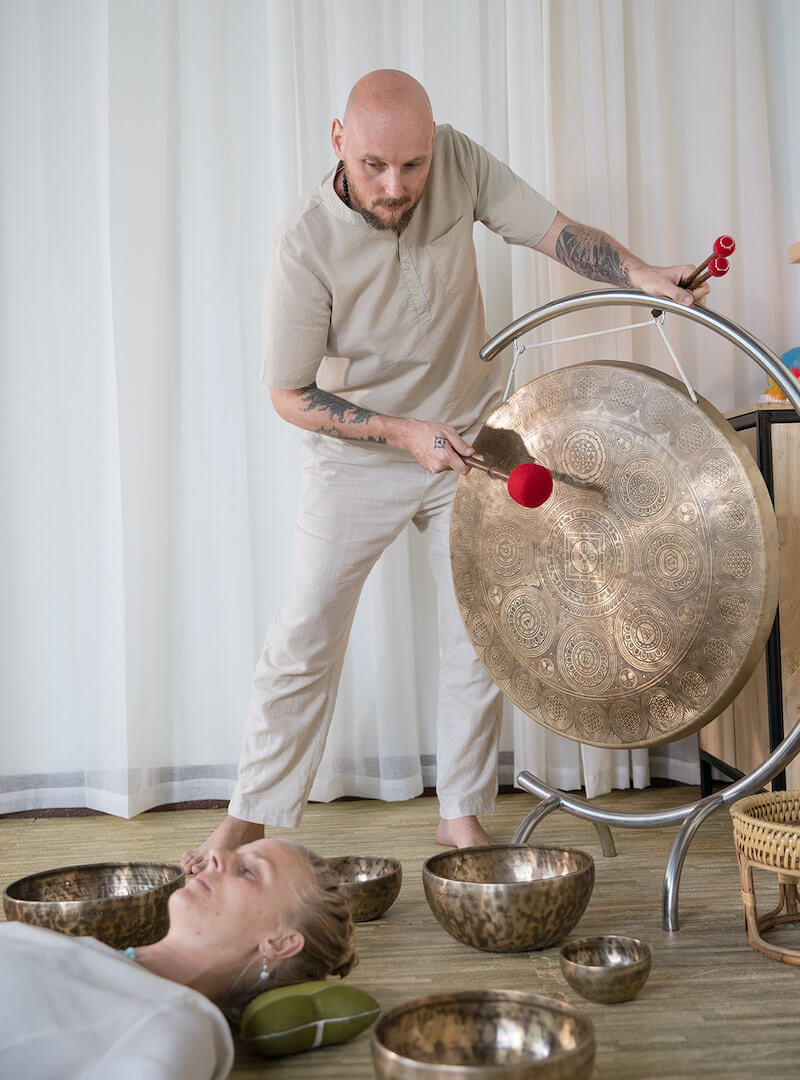 Check out our offers!
Living with The Spirit Retreat
Lead By Living: True Leadership Emerges From Within
A 21 day retreat in the jungle of Northern Thailand for conscious leaders, designed to uncover who you really are, and change the trajectory of your life. This is for you if you're ready to embark on a unique, once in a lifetime adventure to delve into the truth of your innermost freedom and purpose.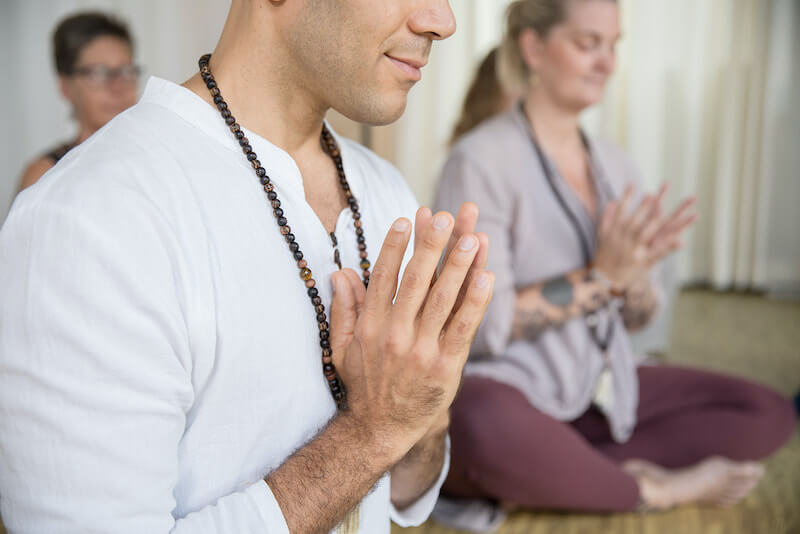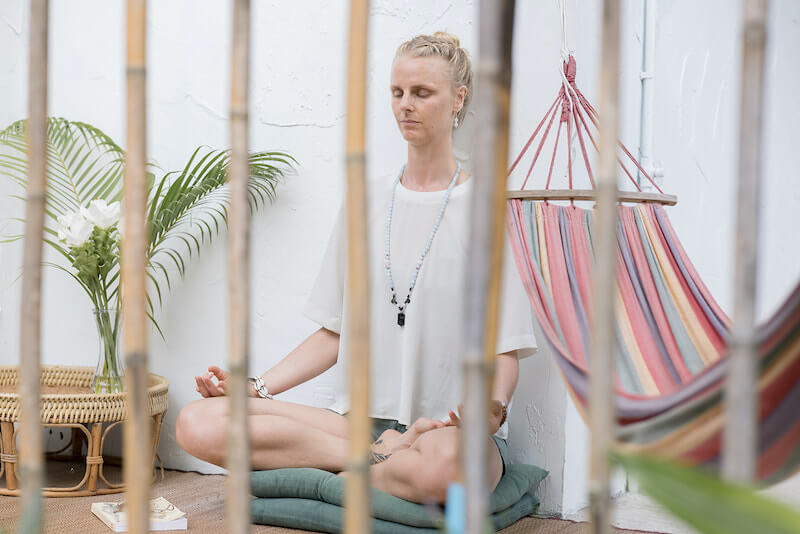 Holistic Lifestyle Redesign
Beyond Limitations: An Evolution of Conscious Living
A transformative 6-month online journey crafted exclusively for high-level conscious leaders, poised to shatter perceived limitations and embrace an unparalleled way of being. This is for you if you're looking to integrate your healing journey step by step in the comfort of your own home.
TRE® Provider Training
Heal and Transform: Accredited TRE® Provider Training for Stress & Trauma Release
Our TRE® Provider Program – is an Internationally accredited training, meticulously crafted to ignite the body's innate healing mechanisms and liberate your autonomic nervous system. Dive deep into this transformative journey, where you'll introspectively examine your patterns and behaviors. Experience  life-altering insights while adding a powerful tool to your personal toolbox.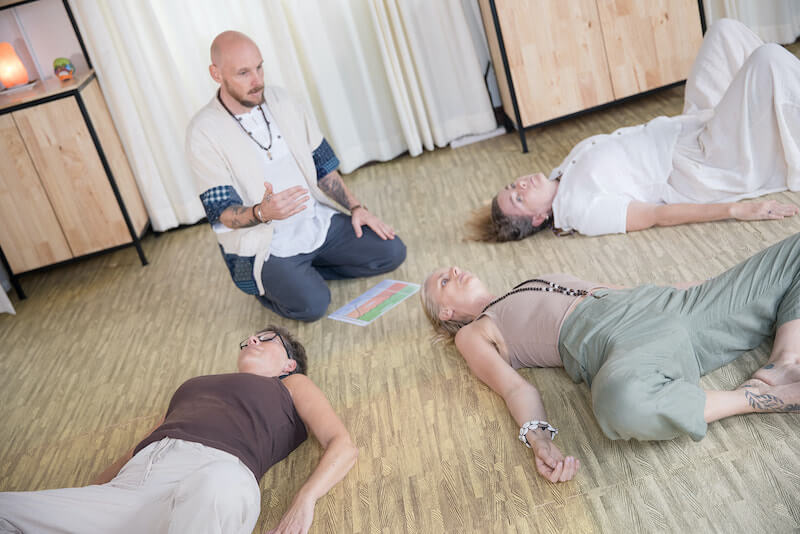 Meet your guides
Sara Stenqvist
Sara's journey is a testament to resilience and transformation. Having triumphed over challenges like hypothyroidism, severe stress, low organ function, and substance addiction, as well as overcoming sexual trauma and energy depletion, she stands as a beacon of hope and empowerment.
Sara is the driving creative force behind the brand and strategy of 'Living with The Spirit', while also pioneering her personal brand and an esteemed Swedish brand. Sara seamlessly integrates age-old spiritual practices into contemporary understanding.
With her unique insights and compassionate approach, Sara passionately guides women back to their authentic selves, harmonizing feminine and masculine energies, and facilitating true female embodiment.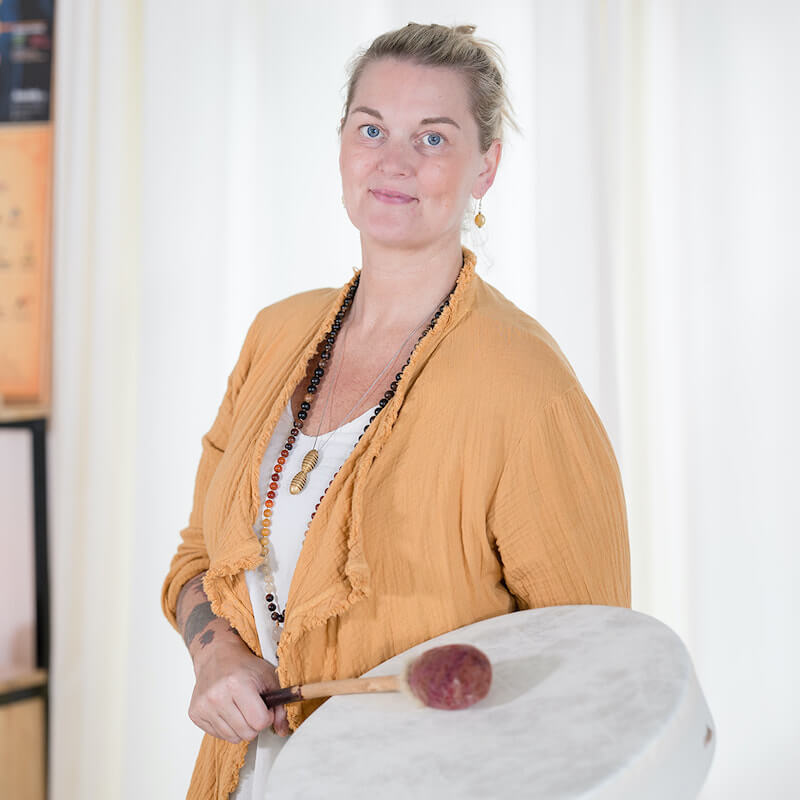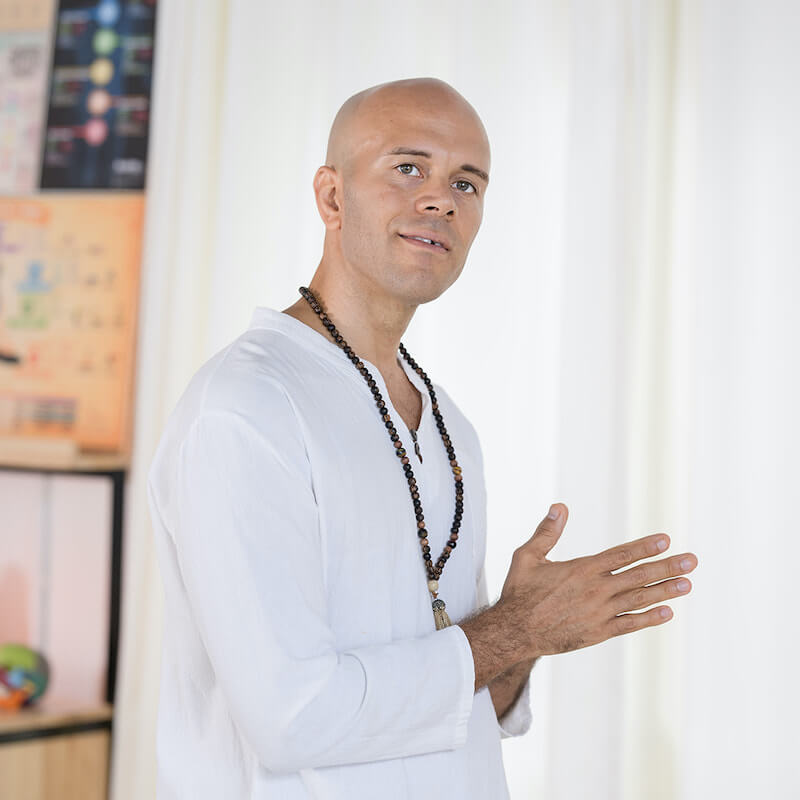 Simba Stenqvist
Simba is a living example of resilience and deep transformation. Having surmounted profound challenges such as severe PTSD, family losses, and generational trauma, he embodies the essence of healing and growth.
With a lifelong commitment to martial arts and athleticism, which began at the tender age of 7, Simba brings a physical discipline that complements his spiritual lineage of energy healing and bodywork. He possesses a rich and comprehensive understanding of anatomy and physiology, studying from both Western and Eastern viewpoints.
A respected authority on the Polyvagal and Autonomic Nervous Systems, Simba also excels as a Trauma & Belief System Expert. Often referred to as a 'teacher's teacher,' Simba's nuanced expertise and compassionate approach make him a sought-after mentor and guide in the journey of holistic well-being.
Mark William Barnett
Mark has triumphed over a myriad of challenges, including overcoming multiple substance addictions, battling depression, and reversing a lifetime of bodily neglect.
A fervent animal enthusiast, he is also a devoted caretaker of the farm animals. Driven by an insatiable curiosity, Mark immerses himself in the esoteric wisdom found across global religions.
He diligently studies the Universal Laws of Nature, ensuring the ongoing evolution of his healing practices. While he dedicated two decades to the Technology Education sector as a professional, he has now wholeheartedly embraced his calling in the healing arts.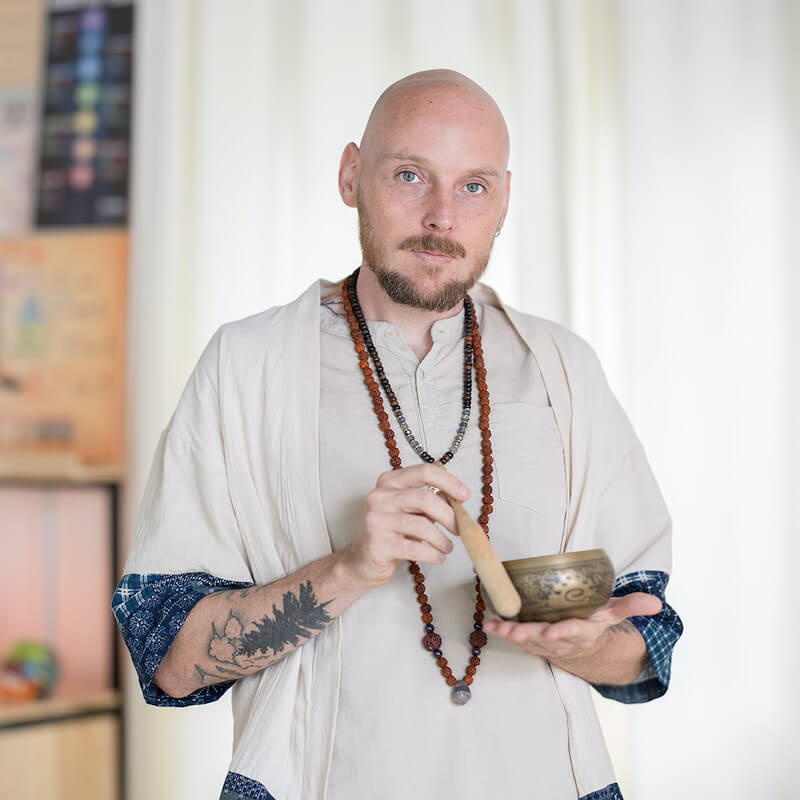 Modalities & Practices
We offer a holistic combination of practices that include: