Holistic Lifestyle Coaching
SUCCESS IS REACHING OUR POTENTIAL WITHOUT COMPROMISING OUR VALUES
HOLISTIC APPROACH TO A MODERN LIFESTYLE
We dig deep into recovery, nutritional habits, happiness and mindset as well as your current physical activity level and organ status so that we can create a long lasting healthy lifestyle for you. Whether it is regarding your career, your home environment, your social aspects, trauma, your physical status or if it is emotional, psychological, nutritional, energetically or financial we weigh in all factors in our assessments and take the necessary steps to improve your health.
Holistic health is about balancing all different areas of life equal. Your general life direction, your diet, your sleep and rest habits, your physical exercise habits and your mental health. By careful assessments and practical tools we address our clients health in a holistic manner. Bridging Mind-Body-Spirit is important to us to feel whole in today's modern fast paced society and we do so by being the best and healthiest version of ourselves everyday.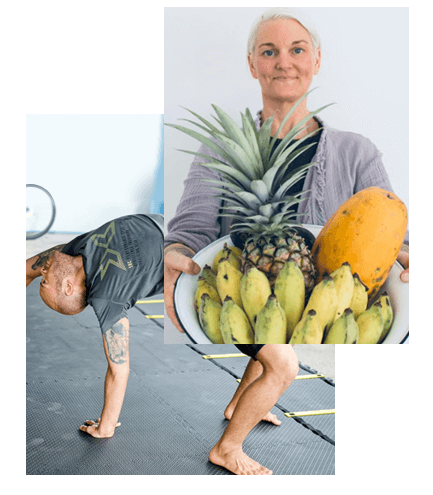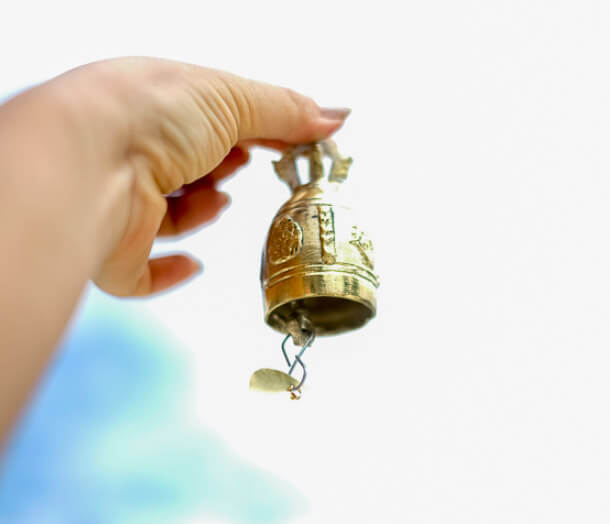 HOLISTIC STRESS MANAGEMENT
Stress can appear in many shapes and forms and can look different for everyone. It can be experienced as insomnia, anxiety, memory loss, food relationship, emotional rollercoaster, overwhelming feelings of being out of control of situations, low energy or adrenalin turn on, chest pain or rapid heart beats and much more.
We all have a strong underlying stress influence due to the fast moving, high performance society we live in. If we add unhealthy lifestyles, relationships or work situations on top of that it can easily be overwhelming for many of us. We help you take back the power of your own life and put you and what you love first.
LIFE COACH IN CHIANG MAI OR ONLINE
We like to start off with a consultation where we allow you to share your intentions and background to see where we can help you the most. We also get a chance to feel each other out and that we have the same outlook moving forward. Using a process of carefully selected assessments and custom made programs we create a healthier you wherever you starting point may be. Come visit us in at our center in Chiang Mai or book your consultation online.

CUSTOMIZED PACKAGES FOR YOUR HOLISTIC LIFESTYLE JOURNEY
Whether you choose to work with us regarding one area or all of the above you can choose to sign up for one session or commit to longer programs. You can choose to work only with one specific part in any of our programs or incorporate several aspects to enhance your health. One session lasts about 60-70 minutes, at the end of each session you will get some advices and/or a email summary sent to you depending on your needs. We offer single sessions or packages of sessions, you can choose from 1, 6, 12 and 20 sessions. We also have a monthly membership option where you create your own membership program based on your needs and your budget.
One single session is 50 USD or 1500 THB.
Our 'Welcome package' includes 6 sessions and is optimal for you who are looking to get started within the holistic way of life or if you have limited amount of time to work with us. This package usually lasts about 1-2 months with 1-2 sessions per week and serves as a good base for your future practice.
In our Welcome Package we include :

6 sessions of your choice.

1 initial assessment for the best suitable starting point of our work together.

1 Customized Holistic Practice Plan.
Our Deep Dive package includes 12 sessions and is suitable for you who are looking go deeper on your health journey. This package usually lasts about 3 months with 1-2 sessions per week. This more comprehensive package allows us to not only find a good base for you but also to look deeper into your situation and current lifestyle.
In our Deep Dive Package we include:

12 sessions of your choice.

2 assessments for the best suitable for our work together.

1 Customized Holistic Practice Plan.

1 Assessment Follow Up.
Our Lifestyle Package includes 20 sessions and is suitable for you who wish to work with your holistic health on a long term basis. This package usually lasts 3-6 months with 1-2 sessions per week. With this package we are able to make big changes as we have time to look at any part of your current lifestyle or go deep into your current sistuation.
In our Lifestyle Package we include:

20 sessions of your choice.

Our full Holistic Health Evaluation.

2 Customized Holistic Practice Plans.

2 Assessment Follow Ups.