Your journey to a new way of being starts here
LIVING WITH THE SPIRIT RETREAT
Our Signature 21 day retreat in the jungle of Northern Thailand for conscious leaders.

Uncover who you really are, and change the trajectory of your life.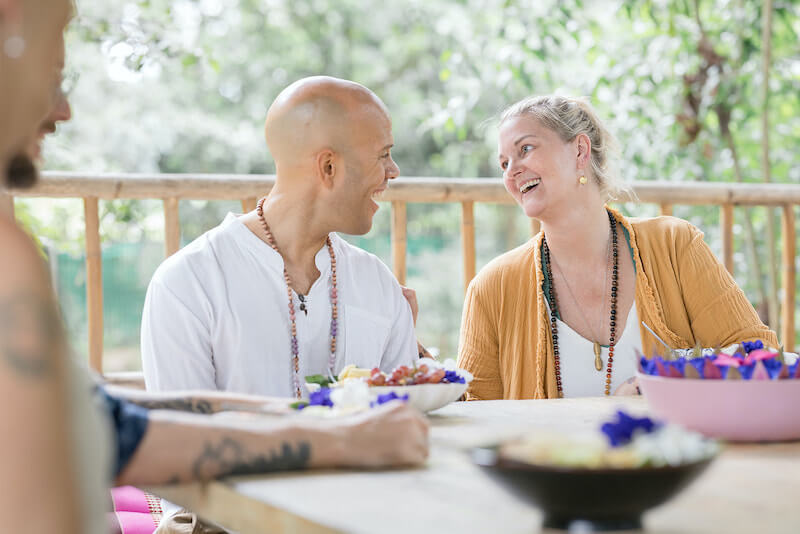 Just imagine… Dawn breaks in the heart of the jungle, the air around you is crisp, pure, and refreshing. As your day begins, you settle into a serene stillness, guided into a peaceful meditation. Within this sacred quietude, you harness the power to set your deepest, most heartfelt intentions, grounding your day in purpose and tranquility.
You're poised on your yoga mat, as Simba, your guide, gently leads you on a profound journey inward. In the company of a small group, you're guided to explore the hidden depths of your being. With each breath and movement, you create a harmonious bond between body, mind, and spirit, nurturing a radiant inner connection unlike what would be possible within the confines of concrete buildings and a hectic work schedule at home…
A harmonious gathering around a family-style table laden with homemade dishes, lovingly crafted from fresh, natural ingredients. You find yourself amongst a community of kindred spirits, each walking their own path, yet converging in this shared journey. Over shared plates and stories, you forge a meaningful bond, nourishing both your body and soul.
Stepping into the sanctuary of a private studio, a haven just for you. Under careful guidance, you plunge into a profound exploration, unearthing the remarkable potential that lies quietly veiled within your core. It's an intimate journey, tailored to reveal your hidden strengths and abilities so that you can live a life beaming with purpose and impact.
Arriving at our retreat, enveloped by the warmth of a supportive family. Picture a space where acceptance is the norm, where your voice is heard, your presence acknowledged, your entirety seen. Feel the assurance of unconditional love surrounding you, an affirmation of your worth and belonging.
As you tuck yourself in for the night, a profound sense of inner peace and freedom gently envelops your soul. As you drift off, your heart brims with newfound hope – a reassuring whisper that indeed, there exists a soulful solution to your challenges.
A transformational experience at a one-of-a-kind destination.
Receive personalized support using modern and ancient practices and step into the future life you've always desired. This is an all inclusive journey where you receive complete guidance and support so that you can concentrate solely on your personal healing and growth towards becoming the free, impactful and vital individual you're destined to be.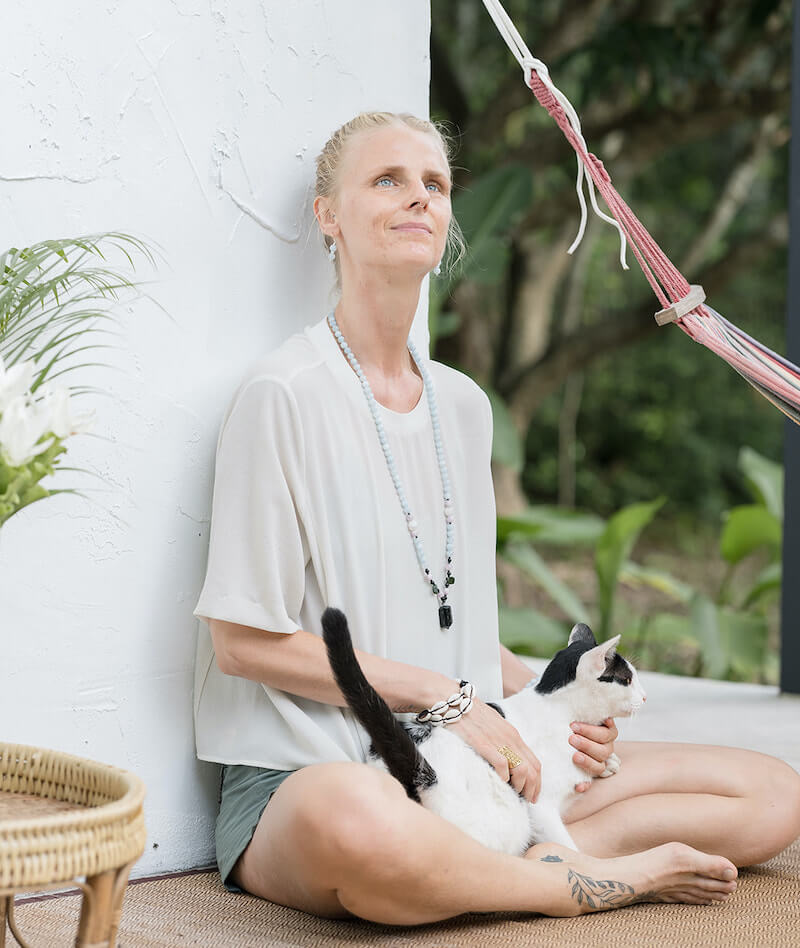 Unforeseen and utterly life-changing!
"Unforeseen and utterly life-changing! That is the power this exceptional experience held for me. I arrived at the retreat seeking remedies for my persistent health concerns. Not only did I find the solutions I was looking for, but I also discovered so much beyond my expectations. With the guidance I received, I found myself challenging preconceived notions, smashing barriers of self-limitation, and stepping into a realm of unlimited possibilities.
They offered a sanctuary, a safe space, where I felt secure and nurtured. This unique environment allowed me to dive deeply into the interconnected realms of my body, mind, and spirit. Through this profound exploration, I've awakened to a new understanding of my health and myself that is more vibrant, more authentic, and unquestionably more powerful!"
– Celestine Stjernswärd
You can't become the person you've always desired to be doing the same things in the same environment you've always done them.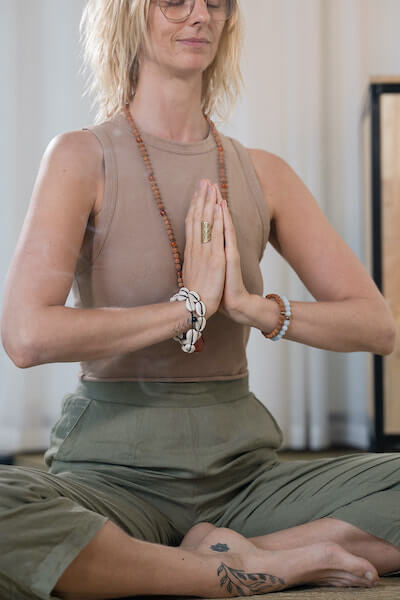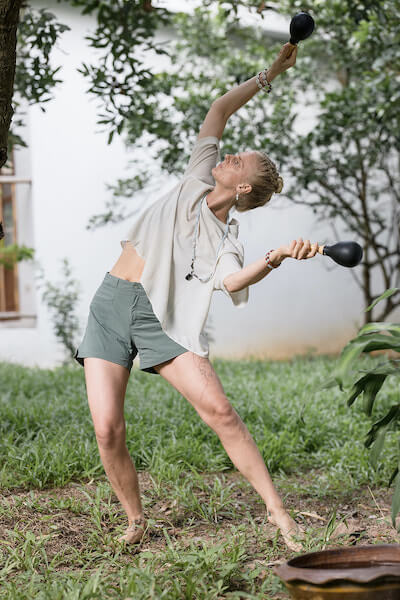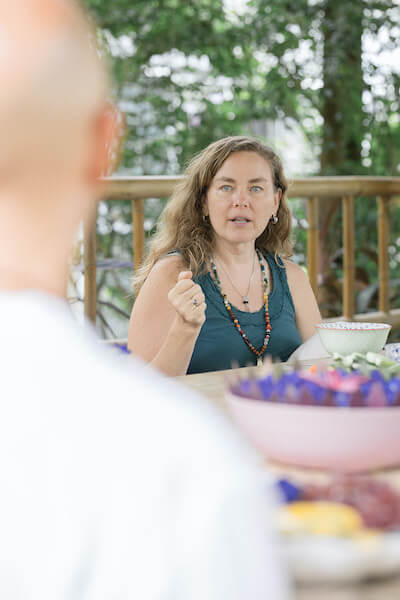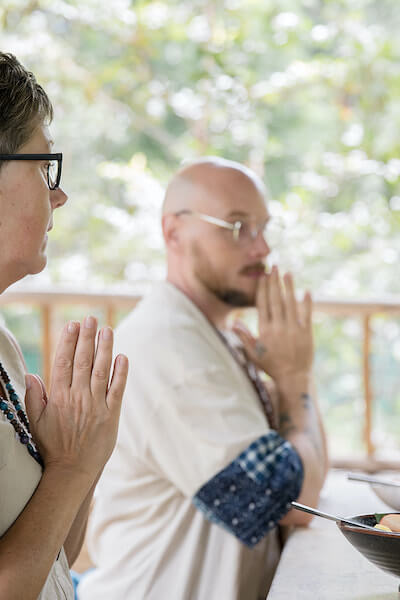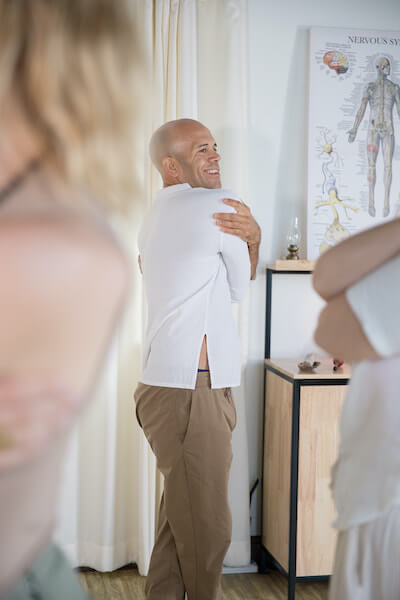 How we do it at Living with The Spirit
Drawing from our personal growth over many years, we have devised a unique approach that supports you in honing your intuitive skills, enabling the self-healing capabilities of your body to operate at full capacity.
Our distinct method borrows from both Eastern and Western philosophies, recognizing the inherent potential and strength in every individual. We believe that the true power resides within each person and, when carefully fostered and cultivated, it can lead to profound transformation.
Autonomic Nervous System Regulation
The foundation of healing revolves around stabilizing and anchoring the autonomic nervous system. Our retreat environment and setup is specially designed to foster safety, grounding, and nourishment. By regulating your autonomic nervous system and restoring a sense of safety within your body, you open doors to new perspectives on life and healing.
Physical Detoxification
The bodily detoxification serves as the central and catalytic component of our journey. You will be provided with a personalized detoxification plan that aligns with your intentions, goals, and anticipated outcomes. This physical detox will do more than just reset your body; it will expedite your healing process and enable you to delve deeper into the intricacies of your circumstances.
Emotional Detoxification
As the body stimulates its inherent healing systems, it will instinctively surface anything that is no longer serving its purpose, giving you the opportunity to process and release it. This journey enables you to delve as deeply as you deem necessary, facilitating the letting go of outdated patterns, behaviors, obstacles, and unprocessed occurrences and feelings.
Spiritual Detoxification
Reaching the pinnacle of the detoxification process, you will start uncovering the genuine obstacles preventing you from embracing the life you've always envisioned. This journey will illuminate your internal barriers, revealing a facet of life you never imagined was attainable.
This transformation unfolds organically as the body undergoes other detoxification stages, clearing the path for your spiritual connections to flourish, unencumbered by physical and emotional toxins.
Profound Space Holding & Guidance
While you traverse your tailored healing journey, we will remain by your side, creating the supportive environment necessary for you to discover facets of yourself that may have been hidden. You'll be gently guided, nurtured, and reflected upon, fostering your growth and transformation into the blooming lotus you're destined to become.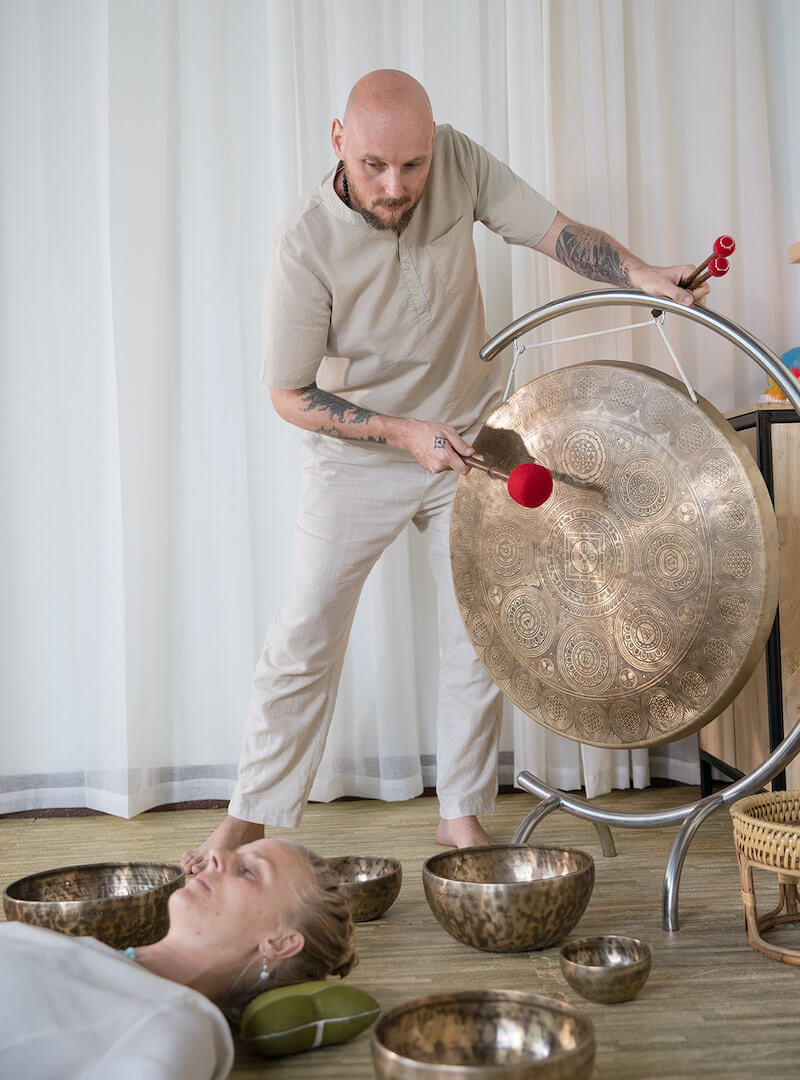 You were never meant to live an ordinary life!
This is the moment you have been waiting for. Your body and soul are calling you to take the opportunity to embrace the most precious gift of all – the gift of self-healing and the exploration of your true potential. It's time to finally leave your past limitations behind and embrace your future and freedom!
Location
Nestled at the base of the mountains in Northern Thailand's countryside, our retreat is a sanctuary that encourages slow, down to earth and grounded living. It's a place where you can rekindle your connection with nature. Take a break from the hectic pace of everyday life and grant yourself the opportunity to reestablish a bond with your body and Spirit.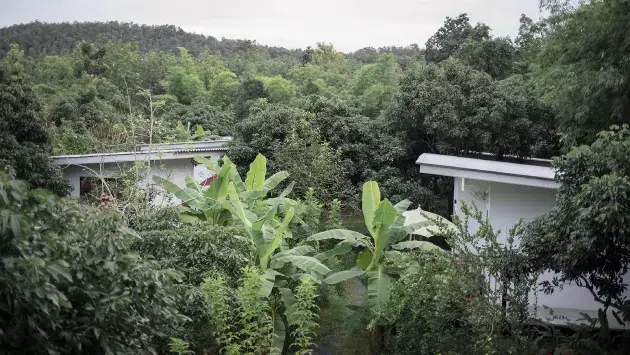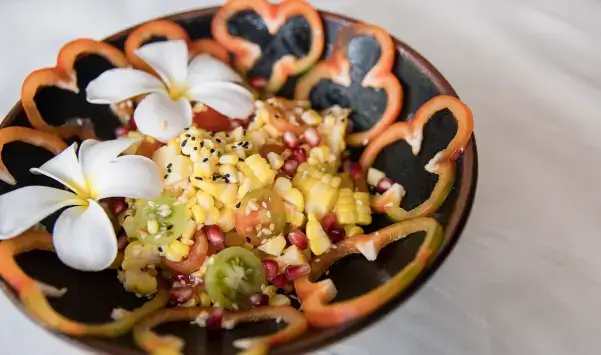 Food
The culinary experience is a cornerstone of our retreats and one of the most cherished elements by our guests. We offer home-cooked, plant-based meals free from gluten, sugar, and additives. Each dish is prepared with an abundance of love and passion, not only satisfying your hunger but also nourishing your heart.
Accommodation
Our retreat accommodates a maximum of four individuals at a time, ensuring a unique and exclusive experience for self-exploration. Each private accommodation is tastefully decorated and comes with en suite bathrooms, air conditioning, a work desk, and wifi. Additionally, each guest house features its own outdoor area complete with a hammock. This provides you with a tranquil personal sanctuary for relaxation and reflection as needed.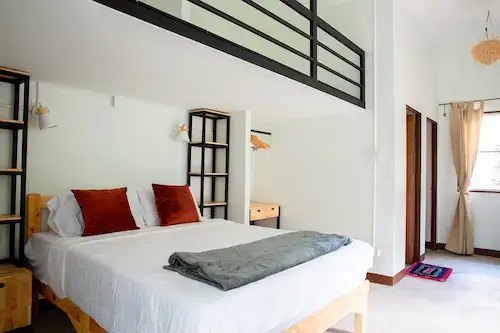 All Inclusive Retreat Experience
Our signature retreat is a comprehensive 21-day journey designed for you to dive deeply into your personal transformation. In this all-inclusive experience, we meticulously handle all aspects, from your pickup and transportation to and from the airport, to the provision of laundry services, meals, on-site massages, and concierge service. Our goal is to create an environment where you can focus entirely on your growth while feeling completely at home.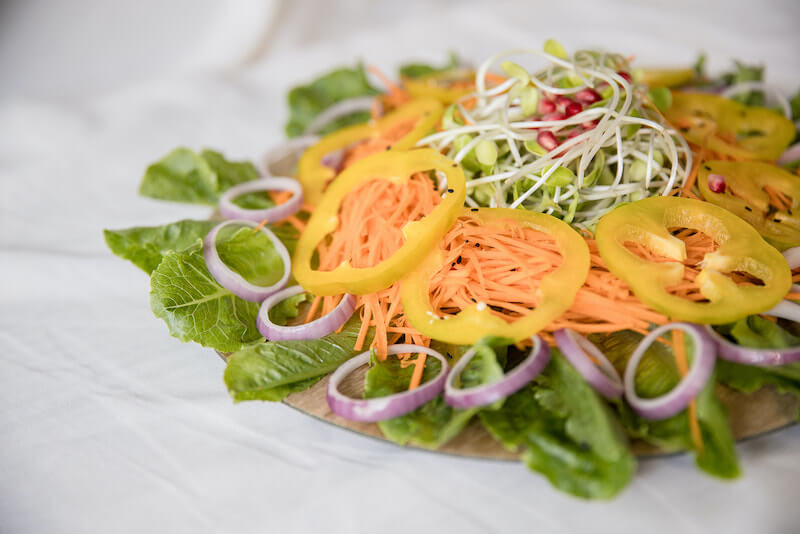 Individual nutrition plan & detox protocol 
Each of our guests receives an individual detoxification and nutrition plan designed to optimally facilitate the outcomes we aim to achieve.
As your journey progresses, we will closely monitor and adjust your plan as necessary. Furthermore, we will provide you with a wide array of local herbs chosen specifically to bolster your health and intention.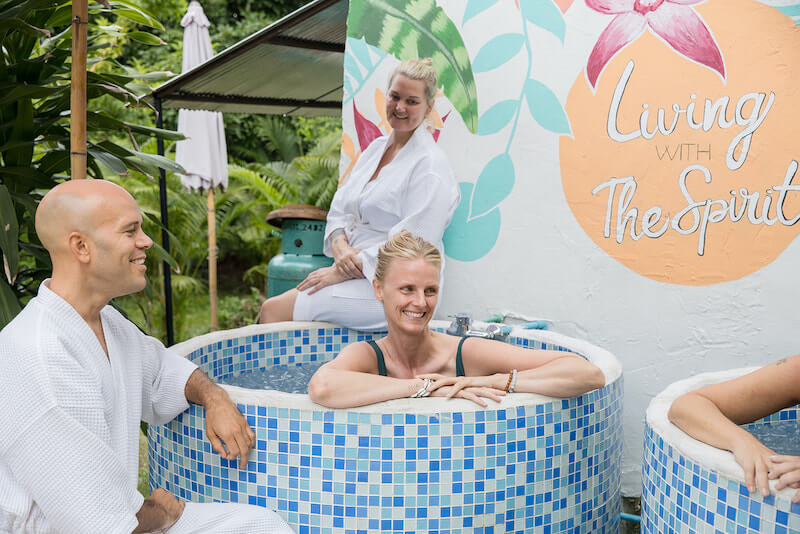 Full holistic health evaluation
Prior to your arrival, you will complete our comprehensive holistic health evaluation.
This allows us to gain a deep understanding of you and your circumstances so that we can develop a potent healing protocol tailored specifically to your needs. Our assessment encompasses every facet of your existence – physical, emotional, and spiritual. We delve into every detail to assist in crafting a roadmap for your healing journey.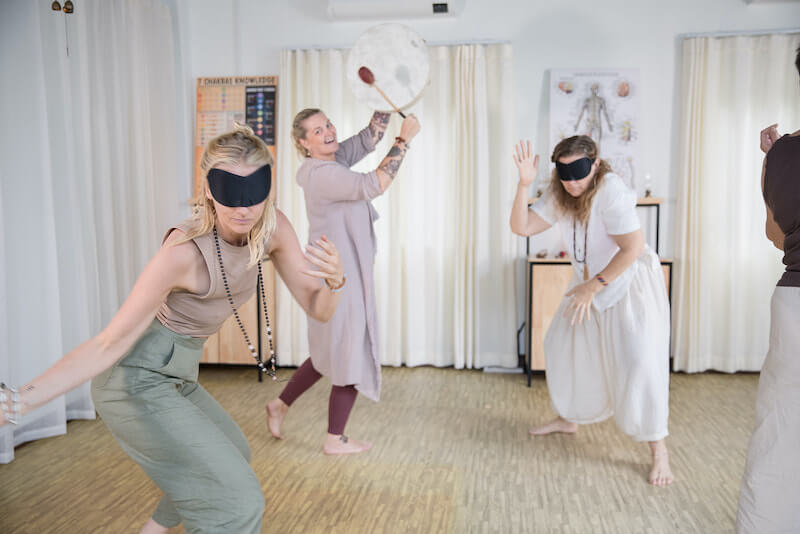 3 daily group sessions or activities
Our activity schedule comprises of a weekly selection of three daily sessions from a broad spectrum of practices such as…
Breathwork, Yin Yoga, TRE, Meditation, Fascia Unwinding, Lymphatic Massage, Ear Acupuncture, Qi Dynamics, Herbal Steam Sauna, Ice Bath, Hot Springs, Heart Dance, Fire Ceremony, Gong Bath, and much more. The availability of these activities depends on the season, as well as the collective needs of the current group staying with us.
*Please note that all our group sessions, private sessions, and other activities are conducted from Monday to Friday.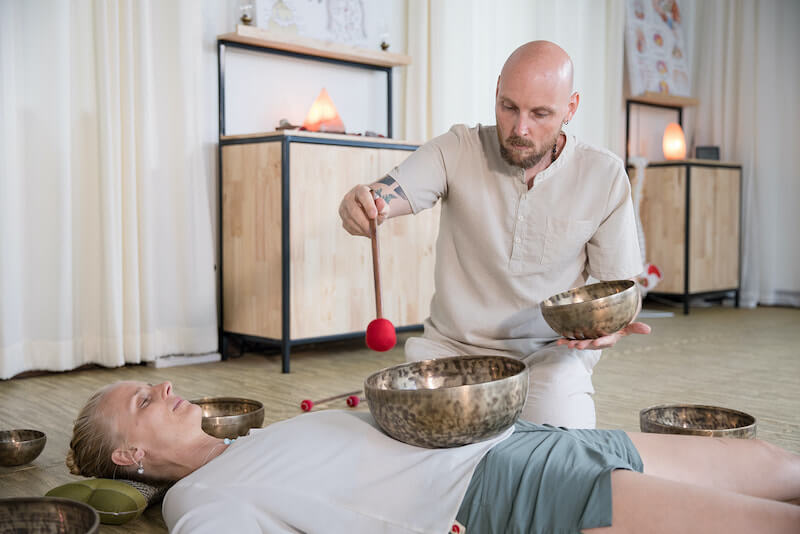 3 weekly private sessions
Every guest is entitled to three private sessions each week, offering opportunities for profound exploration, guidance, and support.
These sessions provide a safe environment for you to express yourself freely, be wholly seen, heard, and accepted, and to confront any hurdles that you've previously found challenging to address independently. Allow us to provide a nurturing space for you and help guide you towards rediscovering trust in yourself.
**For those seeking an enhanced experience, VIP plans are available which offer an upgrade to five private sessions per week.
Your investment: Our retreats start at the beginning of each month. We offer four accommodation options for you to select from. Your choice of accommodation determines the total cost of your stay, and this price is all-inclusive.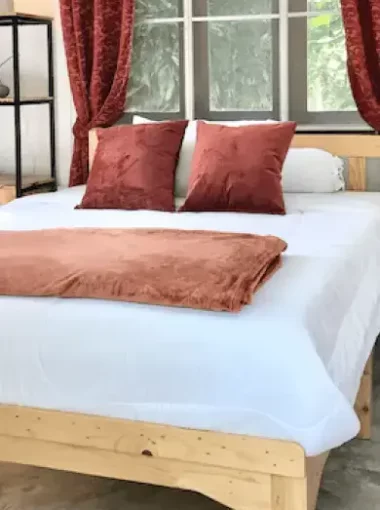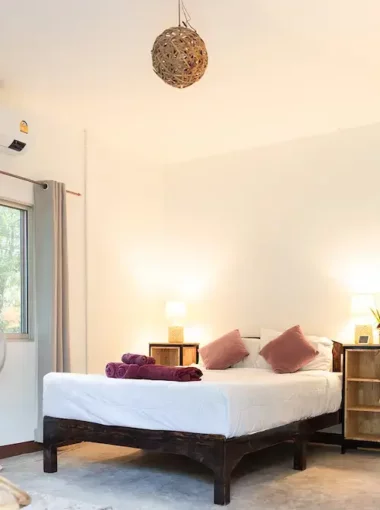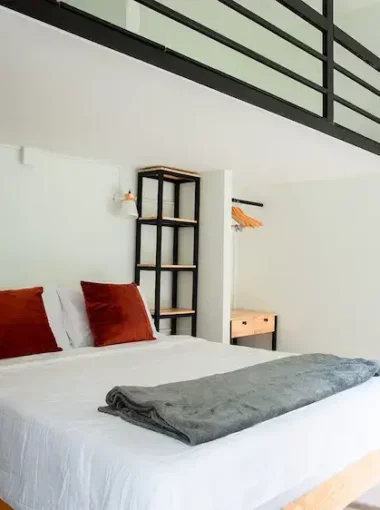 *For those seeking an enhanced experience, VIP plans are available which offer an upgrade to five private sessions per week for a total of an additional $1000.
We invite you to complete our retreat application document for our review.
If we identify a potential fit with our retreat program, we will arrange a discovery call to delve into your current situation, goals, and desired outcomes in order to understand how we can best serve you. Once you've chosen a start date and settled the retreat fee, your space will be secured.  Looking forward to connecting with you!
Discover the depths of life... Now is the moment to dive in.
You've been touched by the insights of Rumi, lost yourself in euphoric dance, and found serenity under the sun's embrace in the cobra pose. Yet, a part of you yearns for a deeper connection – to integrate body, mind, and spirit, unveiling realms you've yet to imagine.
Taking that leap can be daunting. Trust us, we've been there. Allow us to walk beside you on this journey, embracing you as you are.
We assure you, the journey is worth every step.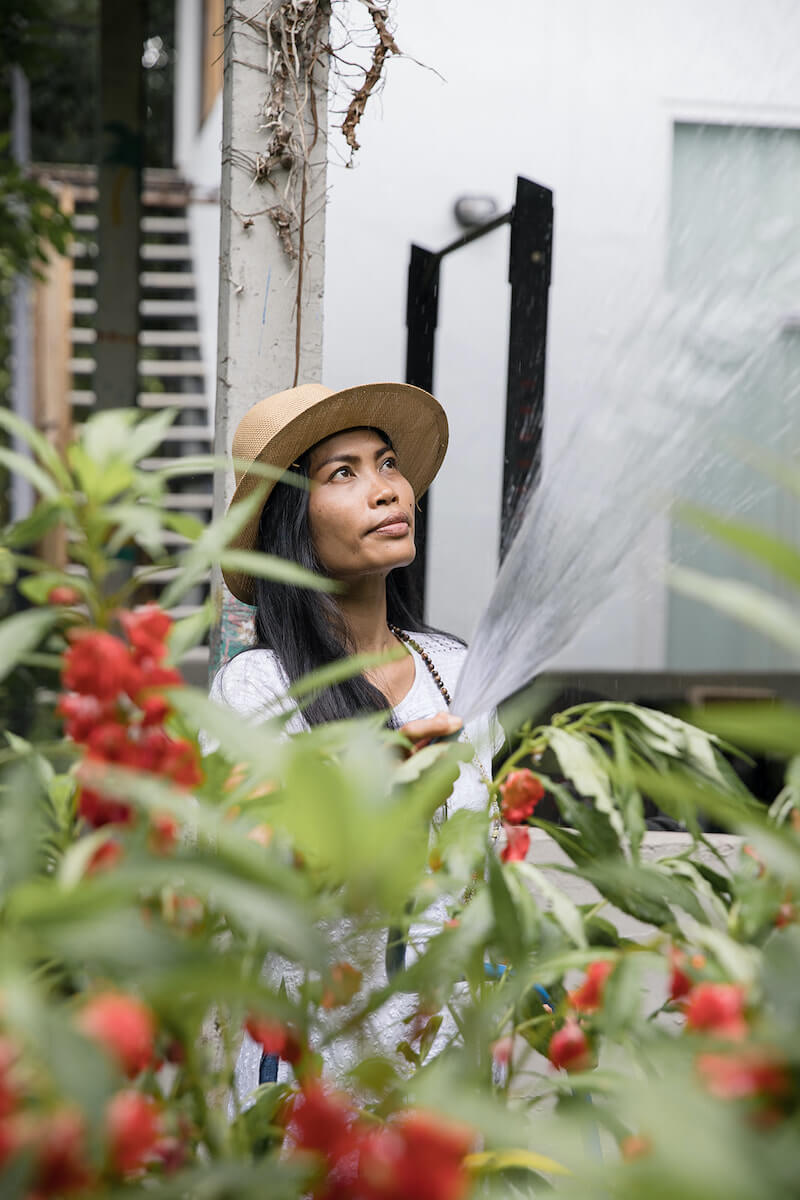 Anna
"Explore Anna's path to self-acceptance and inner peace in this heartfelt conversation. Discover the practices and insights that empowered her to embrace vulnerability and find her authentic self. In this heartfelt testimonial, Anna opens up about her initial hesitations, her transformative journey, and the deep insights she gained during her three weeks with us."
Celle
"Discover how Celle's commitment to self-improvement, trust in herself, and insatiable curiosity propelled her forward on a path of healing and self-realization. Explore the profound impact of ourholistic approach to healing and personal development, and gain insights into how Celle is evolving as a practitioner and healer."
Sarah
"Learn how Sarah discovered increased clarity, integrity, inner peace, and abundance through our unique holistic approach. Her journey showcases the emotional and professional freedom achievable when you're supported by a like-minded community."
Mark
"Dive into the empowering narrative of Mark, who defied the odds and embarked on a profound journey of emotional healing with Living with the Spirit. He shares his struggles and triumphs, revealing how he transcended trauma and fear to rediscover his authentic self. Learn how our mentorship program can guide you on a similar path of self-discovery and emotional liberation."
Tanja
"Join us for an unmissable conversation with Tanja, who took a six-week journey with us to confront and reshape her relationship with chronic pain, stemming from a severe plane crash five years ago. Witness her transformation as she shares her experience, providing hope and insight to anyone in need of a life-altering shift."
Marie-Louise
"Breaking through fears and limiting beliefs, Marie-Louise found the freedom and purpose she was seeking. Explore her authentic experience and the powerful shifts she underwent during her time at the 21 day retreat."
Meet your guides
Sara, the Spiritual Matriarch of Living with The Spirit
Drawing from a deep reservoir of feminine wisdom, Sara is the embodiment of matriarchal leadership at Living with The Spirit. Every creation at the farm is nurtured by her touch, making her the beating heart and visionary soul behind its every endeavor. Her energy is inspiring, driving everyone to reach their utmost potential, always with an eye towards uplifting their spirit and frequency.
A candid communicator, Sara's vast heart is evident in her comforting embrace. Her mastery in shadow work is unparalleled, but it's her gift of truly seeing individuals, mirroring their essence, and guiding them home that sets her apart. With every interaction, Sara lights the flame of life's passion in her clients, ensuring they shine their brightest.
Infused with a unique blend of earthly grounding and ethereal insight, Sara specializes as a spiritual guide, bridging the realms between the tangible world and the spiritual plane. Her unparalleled ability to manifest visions into reality isn't just a personal gift but a skill she passionately imparts to her mentees.
Sara was the initial spark that birthed Living with The Spirit, triggering a domino effect of growth and evolution that is ceaselessly unfolding. Beyond being the heart of the organization, she's also its visionary architect, crafting the blueprint for Living with The Spirit's creative journey forward.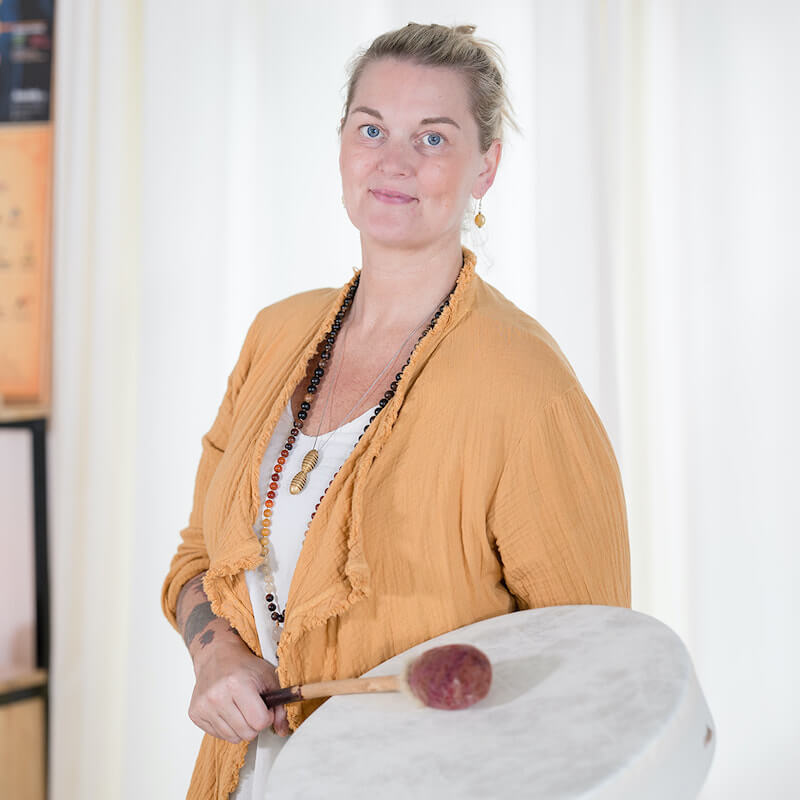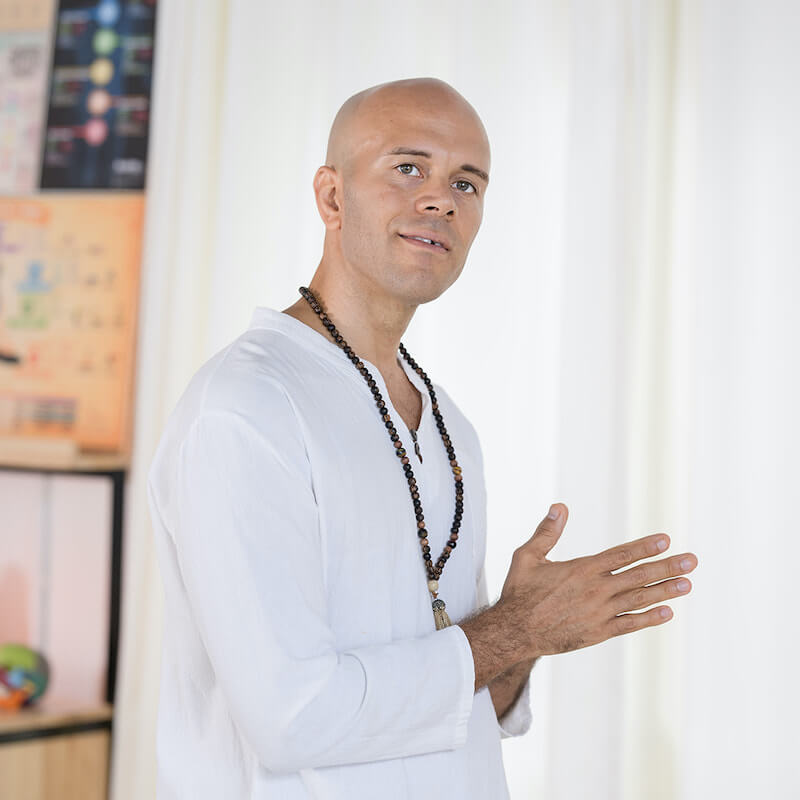 Simba, the Luminous Healer
Delving beyond the confines of traditional teachings, Simba is often revered as the 'teacher's teacher', an emblem of wisdom who guides other educators towards profound insights. With the hands of a bodyworker magician, he intricately knits the physical with the ethereal, weaving a tapestry of healing that many have described as nothing short of magical.
A gifted intuitive empath, Simba possesses a rare ability to tap into the energies of those around him, offering insights and guidance that transcend the realms of the ordinary. His depth of knowledge is vast and ventures into unknown territories, making him an invaluable resource for those seeking answers to life's most intricate questions.
Specializing in stress and trauma release, Simba doesn't just teach methods, he embarks with you on a transformative journey. He guides you into the deepest recesses of your being, where genuine healing and understanding can take root. Recognized as a grounding expert, his techniques are not just about centering oneself but establishing a profound connection to the self and to one's inner wisdom.
In the presence of Simba, one doesn't just learn or heal but evolves, stepping closer to their true essence with every interaction.
Mark, the Harmonious Alchemist of Life
In the vast tapestry of the universe, Mark stands as a masterful weaver, deeply attuned to the Universal Laws. His teachings resonate with a profound truth – that everything, from the tiniest atom to the vast galaxies, is intricately connected.
Navigating the dance of duality, Mark balances the masculine and feminine energies, fostering a union of strength and softness. Bestowed with the title 'Master of the Sword', Mark illuminates pathways to empowerment, fostering courage and amplifying inner voices, enabling individuals to tap into their reservoirs of inner strength.
With the melodies of Himalayan singing bowls and the deep resonances of gongs, Mark emerges as a gifted sound healer. His symphonies are not just heard but felt, vibrating through the very core of one's being, nurturing emotional release and healing. An intuitive guide, he crafts spaces of safety and vulnerability, allowing individuals to journey inward, confronting their pains and finding solace.
Mark's artistry doesn't stop there. A modern alchemist, he possesses the rare gift of transmuting past harms into gleaming lessons of today. His presence emanates a healthy masculine energy, providing a sanctuary of trust and comfort to those around him.
Hospitality and community are not just values for Mark; they are the very essence of his being. His heart, vast and full, extends its warmth not only to fellow humans but also to the creatures of the farm. As a devoted caretaker, he showers love on our farm animals, viewing them as integral members of his expansive family.
In Mark's presence, one does not merely witness life but partakes in its harmonious dance, finding balance, healing, and connection in every step.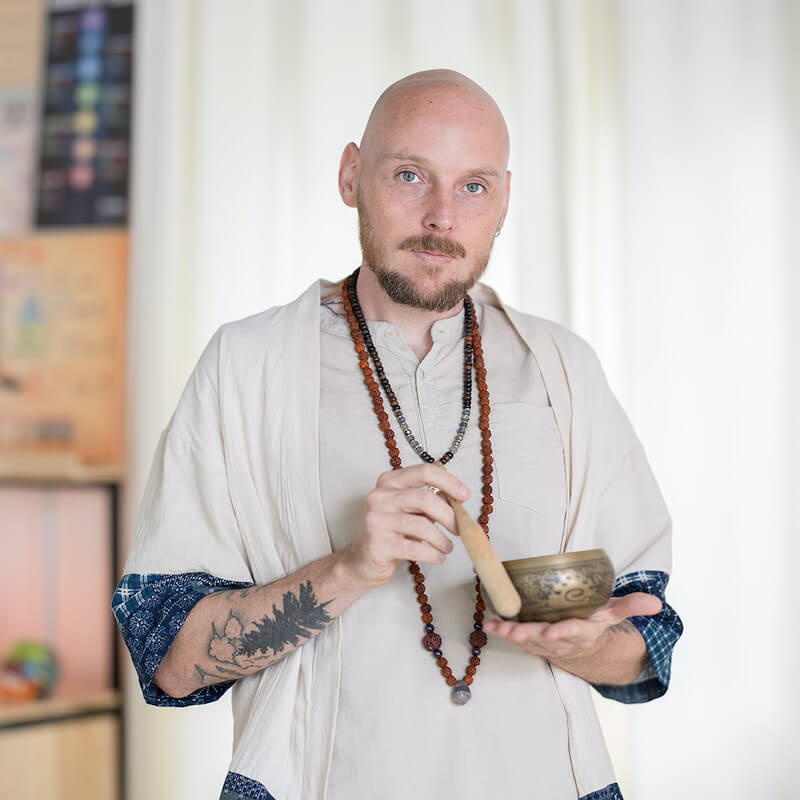 Answer the call that your soul has been whispering
21-day experience starting at $8000
We offer our retreats on the following dates:
| October 8-29 | November 12 – Dec 3 | January 7-28 | February 4-25 | March 10-31 |
For so long, you have felt this sensation bubbling up inside of you, hearing whispers from your inner wisdom, leading you to this moment, to make this choice. Book a discovery call with us if you still have questions.
Frequently Asked Questions
How many participants are accommodated during each retreat?
We ensure an exclusive and intimate experience by limiting each retreat to a maximum of 4 attendees. This helps us create a safe environment and provides ample space for those seeking profound inner transformation.  With a smaller group, you can step back from social pressures while still enjoying the reassuring presence of others on a similar journey.
I'm relatively new to the healing process, is this retreat suitable for me?
Our retreats are meticulously crafted to delve into the barriers that may be inhibiting one's growth. It's an intense journey that may be best suited for those who've already embarked on some personal introspection. However, being a novice in healing doesn't necessarily mean you're unprepared. We encourage you to schedule a discovery call with us, and we can assess if this retreat is the right fit for you.
Can I attend the retreat with my partner?
Certainly! We warmly welcome couples, as we have extensive experience in facilitating sessions for partners. Our retreats offer a conducive environment to address any barriers within your relationship. However, separate accommodations are required to guarantee individual healing space alongside the joint journey. To delve into specifics and align expectations for your shared experience, please schedule a Discovery Call with us.
Is it possible to extend my stay beyond 3 weeks?
Absolutely! Many clients express the desire to prolong their stay for a more thorough and extended healing process. We accommodate stays of up to 3 months, understanding that some individuals require more time. Beyond the initial 3 weeks, we have designated intervals for rest, integration, and rejuvenation. This structured integration phase will be seamlessly woven into your overall program, aligning perfectly with your long-term healing goals.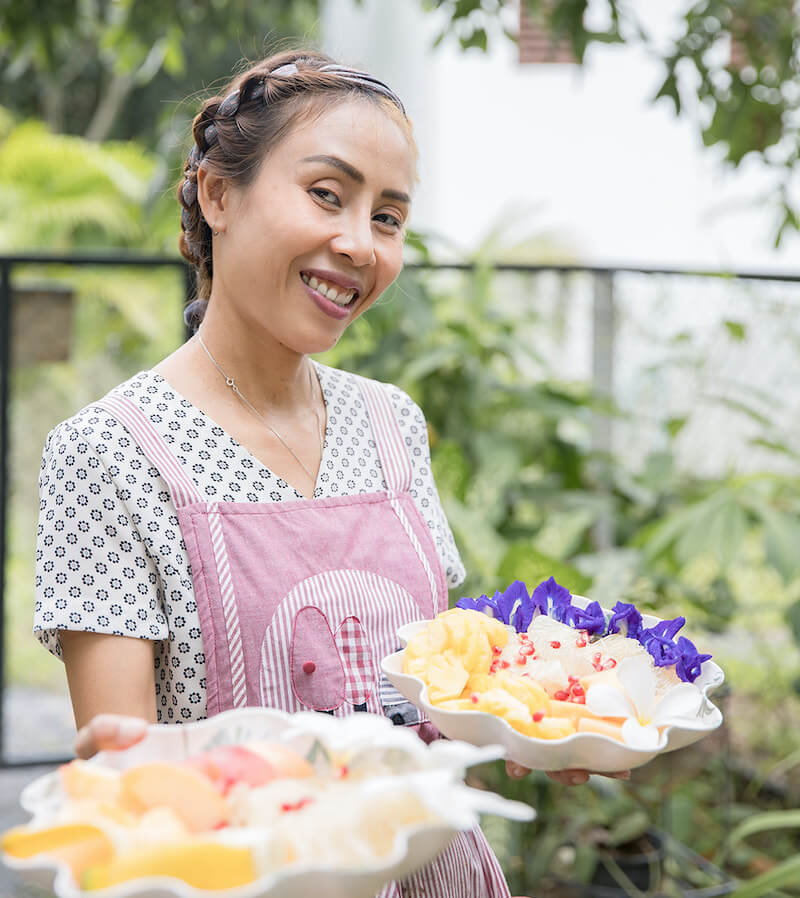 The hills of Northern Thailand are calling you, your journey awaits!