This is where everything changes
Holistic Lifestyle Redesign
6 month online mentorship program for conscious leaders
Freedom is your birthright!
You get to have it all.
Loving & Connected Relationships
The way you show up for yourself directly impacts your level of connection of course!
Envision nurturing relationships marked by sincere communication, genuine integrity, and deep companionship. A space where you can be your true self, express your genuine feelings, and be met with unwavering honesty and encouragement.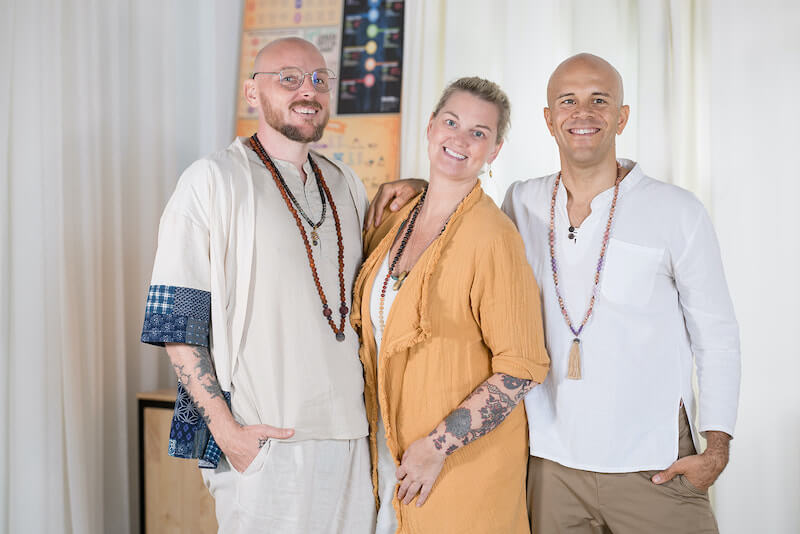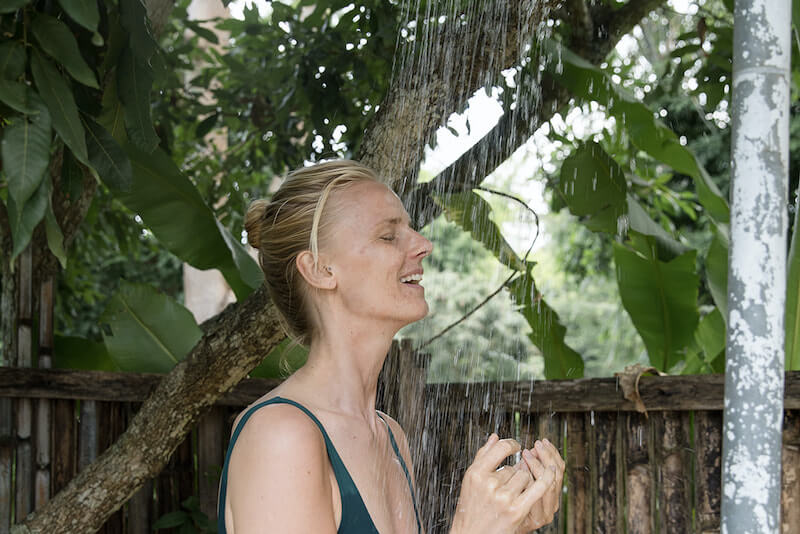 Strong Immune System & Vital Health
The way you feel within your body shapes how you present yourself to the world.
Imagine living within a body that embodies health, wellness, and vitality. You greet each new dawn with zest and a drive to channel boundless creativity and inspiration. Recognize the power that's been designed into every fiber of your being and truly feel the depth of your inner strength and the bountiful gift of vitality.
Emotional Freedom & Spiritual Sovereignty
The freedom that your soul desires is available through connecting to your emotions.
Picture this: a life grounded in peace and harmony, where you're intimately attuned to your emotions, charting your path with unwavering steadfastness and trust in oneself. This gets to be yours. This deep-seated tranquility is your energetic reservoir, anchoring you securely, and inviting you to approach every endeavor with boundless curiosity and joy.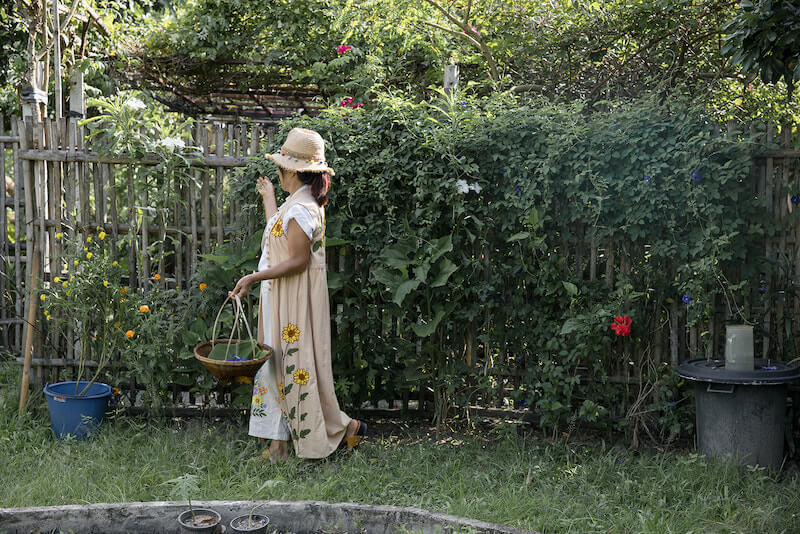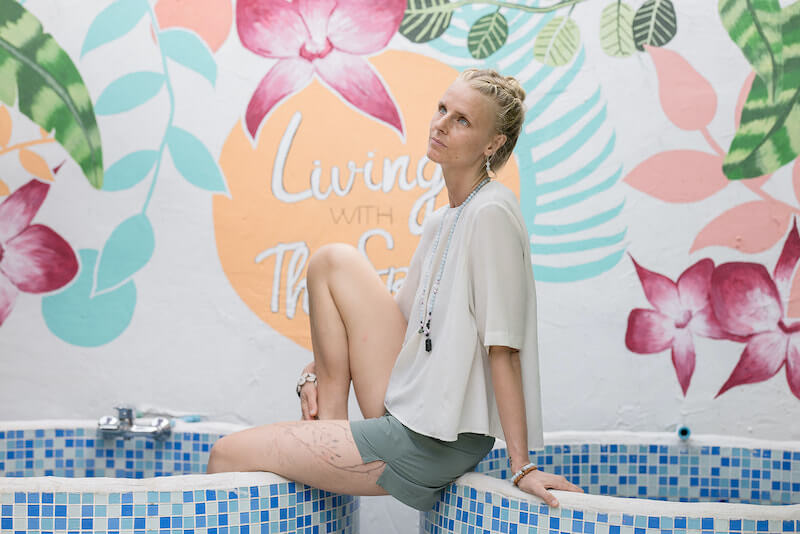 Impactful Life Mission & Sense of Purpose
Nothing can stop the energy of a life led by a strong sense of purpose.
Discover the unparalleled freedom that comes from tapping into your wellspring of energy harnessed the moment you embrace your true purpose. Visualize a life where every action, every choice, is in harmonious alignment, infusing even the simplest tasks with profound meaning, eliminating any trace of mundanity or aimlessness.
What does it take to wake up 6 months from now in a completely different reality?
Tapping into your inherent strengths and building upon them
You possess the innate strength to effect monumental change in your world and everyday life — you've achieved it before and understand the realm of possibilities.
Now, the focus shifts inward. It's time to transition from constant giving to gracious receiving. By diving deep within, you'll unlock potential beyond your wildest dreams. Embrace the inner journey, and discover that you truly can have it all.
Holistic Lifestyle Redesign
A transformative 6-month online journey crafted exclusively for high-level conscious leaders, poised to shatter perceived limitations and embrace an unparalleled way of being.
This is not your average online mentoring program. Somatic work and autonomic nervous system regulations meet physical, emotional and spiritual detoxification and heartfelt life coaching, guided step by step so that you can level-up your life in the way that you always imagined.
Holistic Lifestyle Redesign (HLR) was crafted exclusively for conscious leaders like you with a strong vision. This journey beckons those bold enough to explore challenging terrains and uncover their most precious gifts.
HLR is designed for the courageous, those ready to authentically be themselves, daringly traverse the unbeaten path, and forge a future brimming with unbridled freedom, affluence, and purpose.
Are you ready for your next adventure?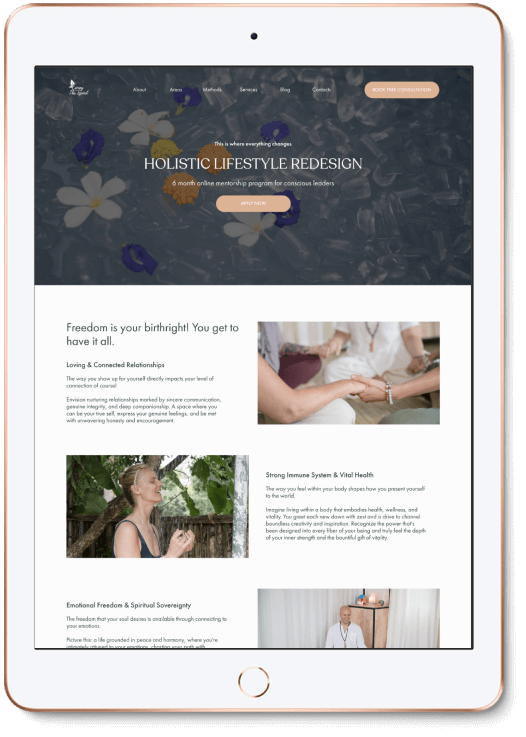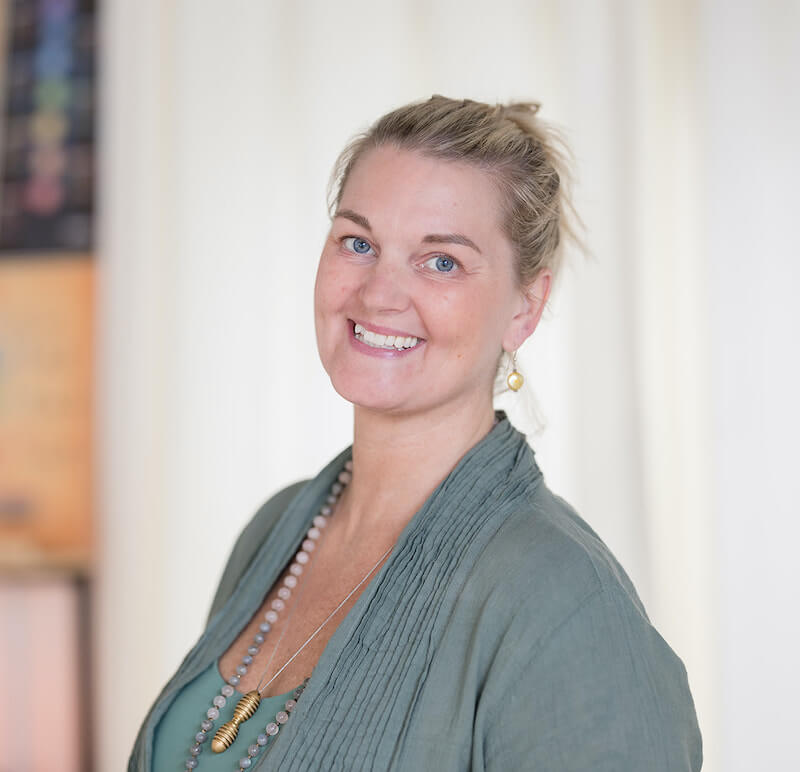 "When I came to Living with the spirit I was stressed out, very angry, and sad. I couldn't understand why and I felt as if everyone was against me. I simply could not sort out my feelings. I had no control over my own well-being, my emotions had taken control over me, and being happy felt so far away.
I wanted to leave my job, my friends, and my partner. I felt so misunderstood and miserable. I just wanted to run away from everything…"
"With an incredible understanding of how emotions work, Sara has guided me so that I now have the tools for emotional freedom. She opened up my world and helped me face my fears. Instead of thinking about everything that is wrong I'm now focusing on what I want my life to be like. The relationships around me are now filled with love and not conflict. If conflicts appear I have the tools how to handle the situation. And I also appreciate what I can learn from my emotions and reactions. And best of all, instead of wasting my energy on frustration, insecurity, and anger, I can now use that energy to become more creative and happy.
As a coach Sara is committed, honest, straightforward, loving, and a true inspiration. Her ability to see things for what they are is beyond. If everyone had Sara in their life we could change the world. If you are truly committed and want to live your life to the fullest, reach out to Sara.
She will change your life! Writing this really makes me moved when realizing all the fantastic things that I'm experiencing on this journey. Love you, Sara!"
Inside Holistic Lifestyle Redesign
In this program, we leave no stones unturned, offering a comprehensive holistic approach that encompasses health, bodily function, emotional barriers, spiritual alignment, and the intricate web that binds them all together.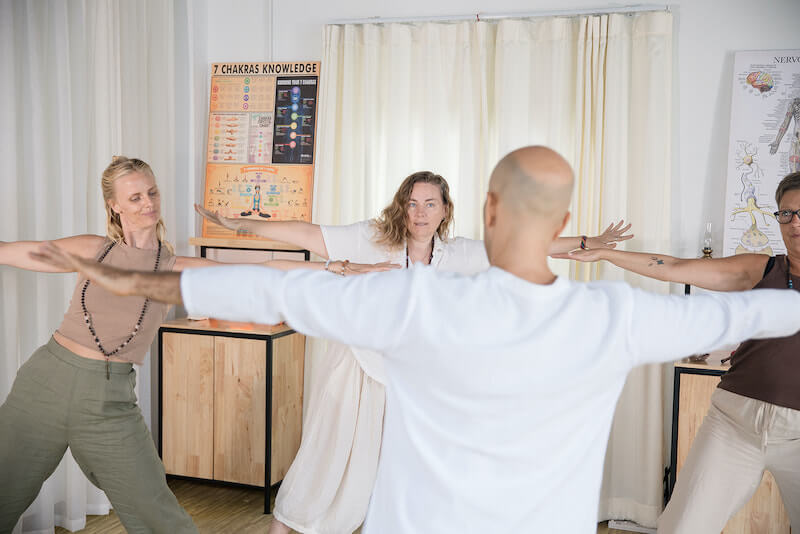 Delve into the depths of self-awareness and alter your body's chemistry with somatic techniques so that you restore balance to the body.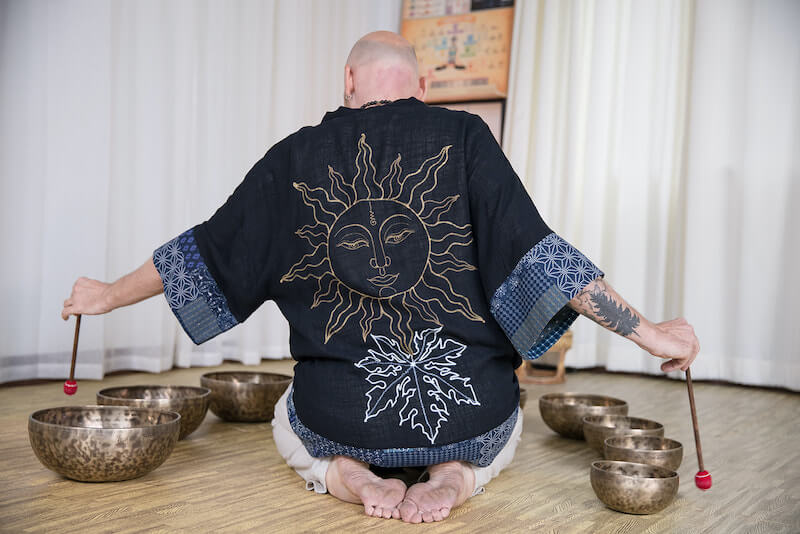 Harness the power of autonomic nervous system regulation, priming yourself for an elevated transformation, and paving the way for receiving both freedom and purpose in your relationships, career, and everyday life..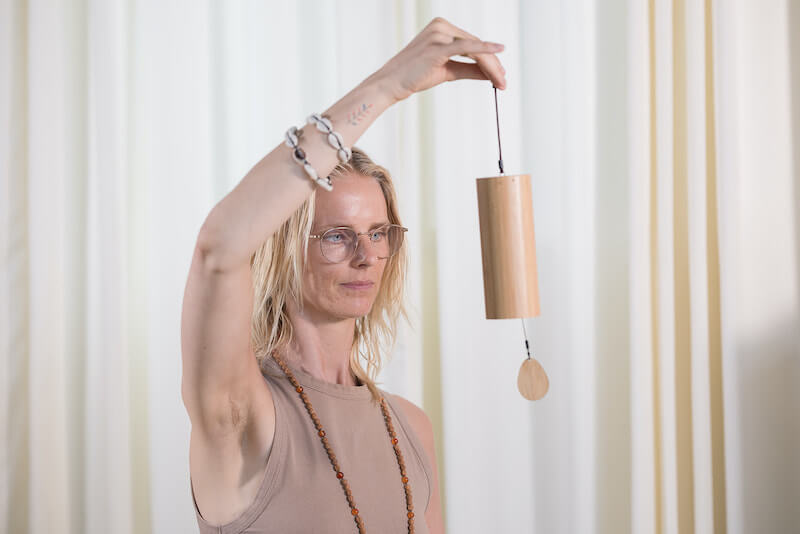 Receive mirroring and guidance, to help you overcome the physical, emotional, or spiritual barriers obstructing your path to your dream life.
Receive mirroring and guidance, to help you overcome the physical, emotional, or spiritual barriers obstructing your path to your dream life.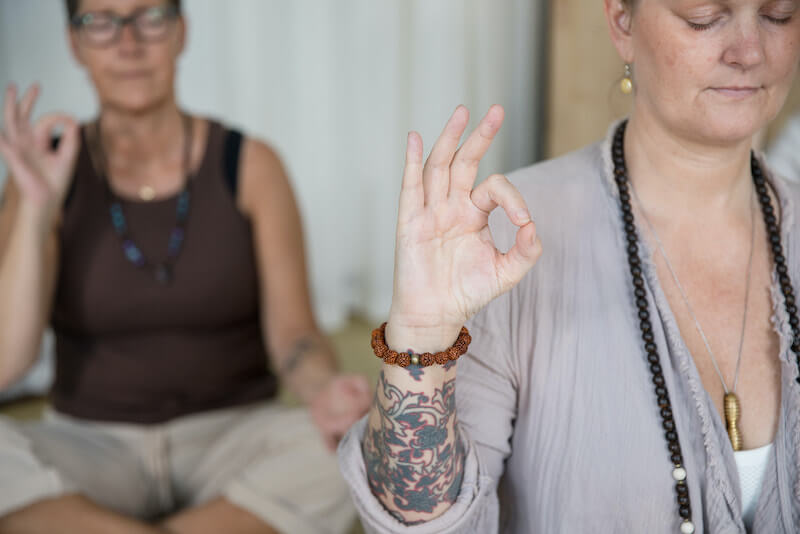 Cultivate a mindset that equips you to smoothly traverse life's vast ocean, enabling effortless navigation through its waves. More easily handle whatever life throws your way.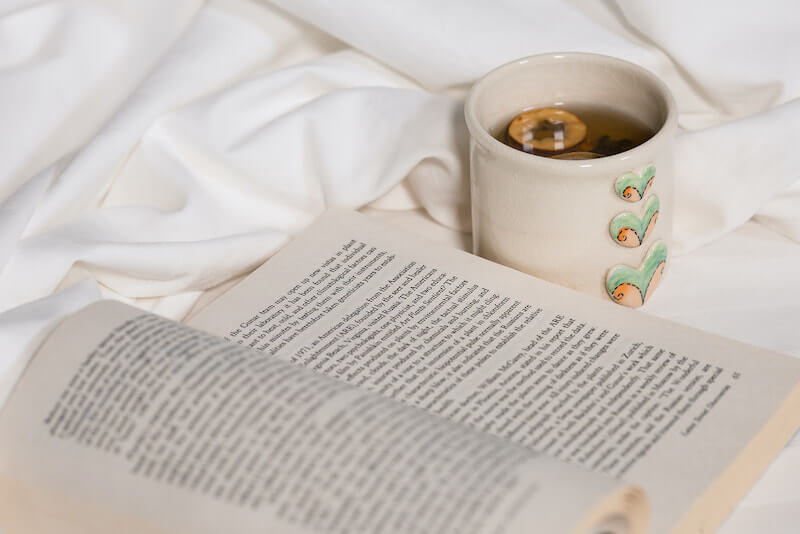 Dive into our self-study library, packed with tools and techniques, empowering you to confidently forge your own path of self-healing and holistic well-being.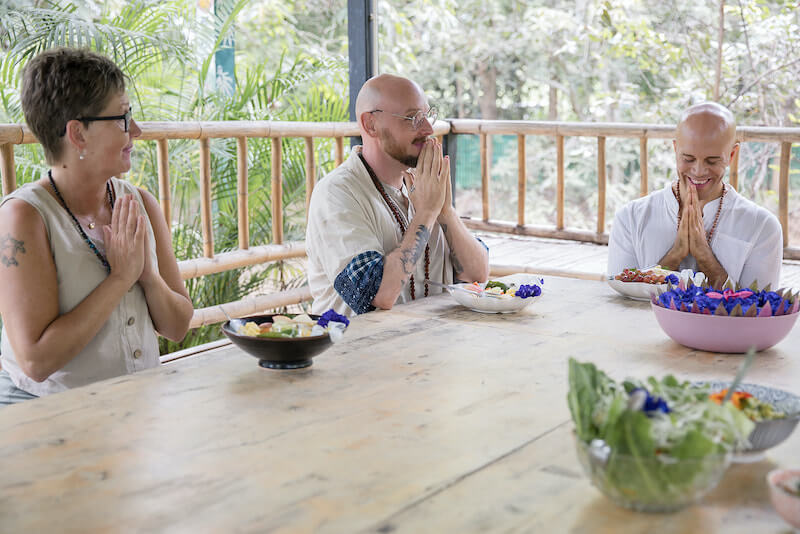 Join a community of like-minded peers and mentors, all committed to offering support, readily addressing queries, and creating a nurturing environment for personal growth.
Previous clients have journeyed through transformative experiences, ranging from mending once-broken marriages to rekindling soul connections. Many have transitioned from corporate trajectories, heeding the call of their heart and purpose, emerging as healers and wellness mentors. And others have revitalized every facet of their lives, from rejuvenating relationships and health, reigniting their creative spark, improving financial standing, to discovering their ideal partners.
How we do it at Living with The Spirit
Drawing from our personal growth over many years, we have devised a unique approach that supports you in honing your intuitive skills, enabling the self-healing capabilities of your body to operate at full capacity.
Our distinct method borrows from both Eastern and Western philosophies, recognizing the inherent potential and strength in every individual. We believe that the true power resides within each person and, when carefully fostered and cultivated, it can lead to profound transformation.
Autonomic Nervous System Regulation
The foundation of healing revolves around stabilizing and anchoring the autonomic nervous system. Our retreat environment and setup is specially designed to foster safety, grounding, and nourishment. By regulating your autonomic nervous system and restoring a sense of safety within your body, you open doors to new perspectives on life and healing.
Physical Detoxification
The bodily detoxification serves as the central and catalytic component of our journey. You will be provided with a personalized detoxification plan that aligns with your intentions, goals, and anticipated outcomes. This physical detox will do more than just reset your body; it will expedite your healing process and enable you to delve deeper into the intricacies of your circumstances.
Emotional Detoxification
As the body stimulates its inherent healing systems, it will instinctively surface anything that is no longer serving its purpose, giving you the opportunity to process and release it. This journey enables you to delve as deeply as you deem necessary, facilitating the letting go of outdated patterns, behaviors, obstacles, and unprocessed occurrences and feelings.
Spiritual Detoxification
Reaching the pinnacle of the detoxification process, you will start uncovering the genuine obstacles preventing you from embracing the life you've always envisioned. This journey will illuminate your internal barriers, revealing a facet of life you never imagined was attainable.
This transformation unfolds organically as the body undergoes other detoxification stages, clearing the path for your spiritual connections to flourish, unencumbered by physical and emotional toxins.
Profound Space Holding & Guidance
While you traverse your tailored healing journey, we will remain by your side, creating the supportive environment necessary for you to discover facets of yourself that may have been hidden. You'll be gently guided, nurtured, and reflected upon, fostering your growth and transformation into the blooming lotus you're destined to become.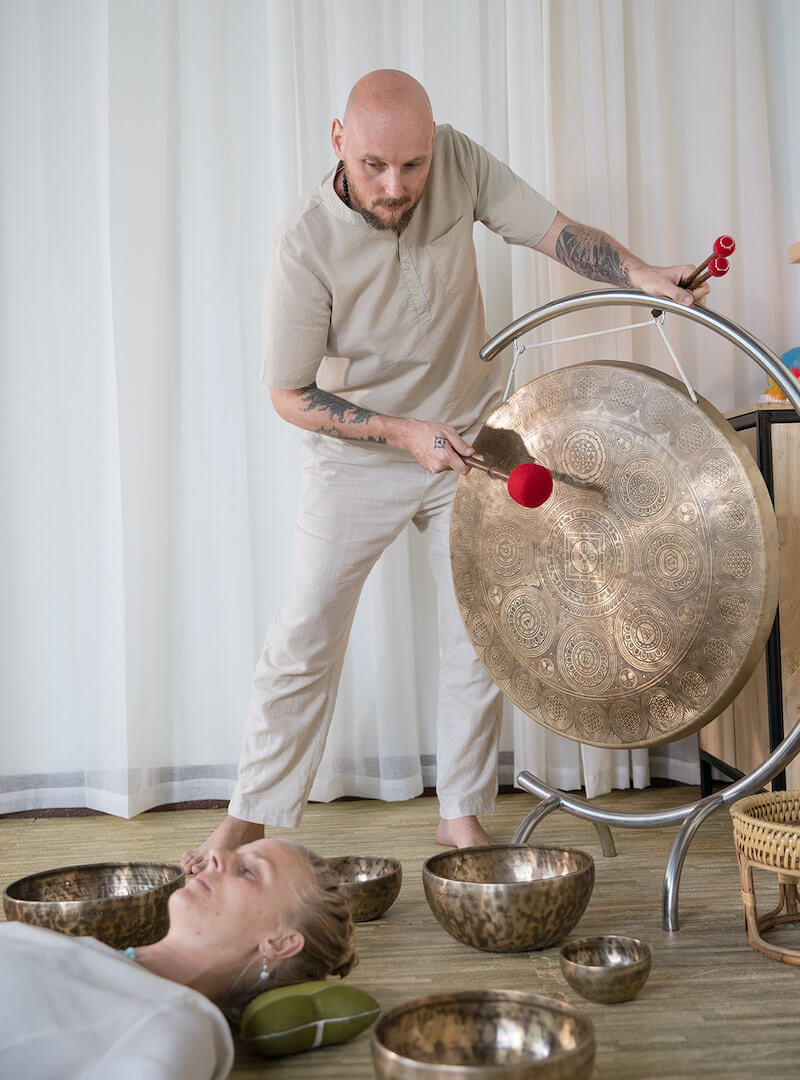 Choose your level of transformation
Embarking on a journey with Living with The Spirit presents you with three distinct tiers of support, each meticulously designed to cater to diverse aspirations and needs. These levels are not merely programs; they are experiences tailored to your path of growth and transformation.
Whether you're seeking group synergy, craving personalized attention, or aiming for elite mentorship, there's a perfectly curated level awaiting you. Dive deep into our offerings and select the one that resonates most deeply with your vision and purpose.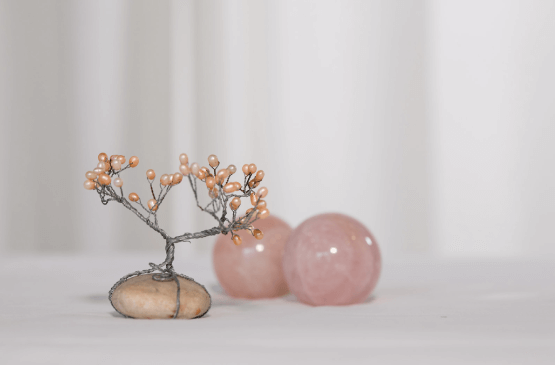 Anchor
Our cornerstone program, offers group sessions where we share the Living with The Spirit transformational process. Each session is designed for an intimate group, accommodating up to 5 participants at a time.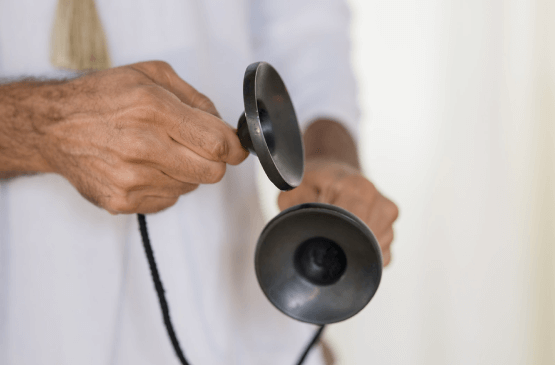 Attune
An exclusive and bespoke program. While it encompasses all the offerings of Anchor, it further elevates the experience with private, one-on-one coaching sessions. To ensure unparalleled personal attention, this program is reserved for a select group of just 5 participants at any given time.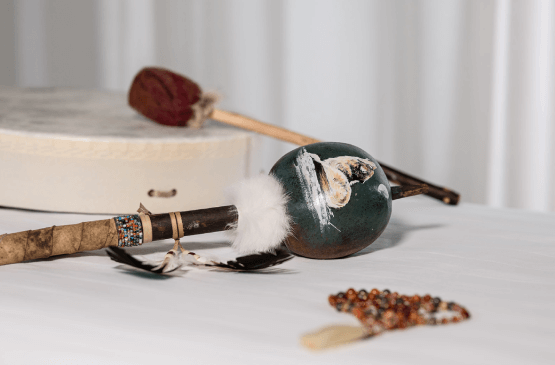 Ascend
Stands as our most elite offering, tailored for those poised to ascend to new heights, embark on fresh ventures, or pioneer a career in the healing arts. This prestigious level grants direct coaching and mentorship from Sara herself, ensuring an intimate and transformative experience. To preserve its exclusivity, this program is available to a limited only 2 individuals at any given moment.
Should you need guidance in determining your commitment level, we invite you to schedule a Discovery Call.
In this session, we'll delve into your current circumstances and the transformation you aspire to achieve, ensuring you select the right level of support to guide you there.
We look forward to connecting with you!
What's included in the different levels
Self study program
Upon registering for any of our programs, you'll gain instant access to our self-study resources. Our platform is continuously evolving, granting you entry to our full suite of courses, masterclasses, and seminars. Dive deep into our training sessions and familiarize yourself with our methods, tools and techniques.
3 monthly classes of EFT - Emotional Freedom Techniques
Body and Meridian Tapping is an innovative approach aimed at reinstating energy equilibrium while dispelling stress, adverse emotions, and persistent pain. Although a fresher concept in the West, this method harmoniously combines meditation with activation. For those grappling with powerful emotions or a restless mind, these straightforward yet impactful techniques come highly recommended.
3 monthly classes of TRE - Tension & Trauma Release Exercises
TRE is a gentle approach to tap into our body's innate trembling mechanism, designed to dispel accumulated energy from trauma and stress within our nervous system. Celebrated for its profound effects on stress and trauma alleviation, these techniques foster enhanced well-being and grounding. With years of expertise in practicing and imparting TRE, our clients consistently marvel at the transformative impact of this exquisite practice.
3 monthly classes of transformational breathwork
Experience a powerful breathwork practice designed to engage directly with the limbic system and autonomic nervous system, targeting our inherent fight or flight response. These meticulously chosen breathing techniques delve into unprocessed memories and lingering emotions. Ideal for alleviating stress or anxiety, these sessions guide you back to a serene state of inner equilibrium.
1 monthly group class of hotseat somatic release with Simba
Drawing from his extensive experience in leading somatic practices, Simba crafts personalized sessions in this group coaching hotspot. His unique intuitive prowess enriches not just the individual at the center of the session but also resonates with every participant in the group. Witness the maestro in action, and behold the transformative beauty that ensues.
1 monthly group class of hotseat mirroring & guidance with Sara
Brace yourself to be fully illuminated under the discerning gaze of Sara's insight. She will delve into your concealed facets and shadows, aiding in the holistic integration of everything that crafts your distinctive purpose and essence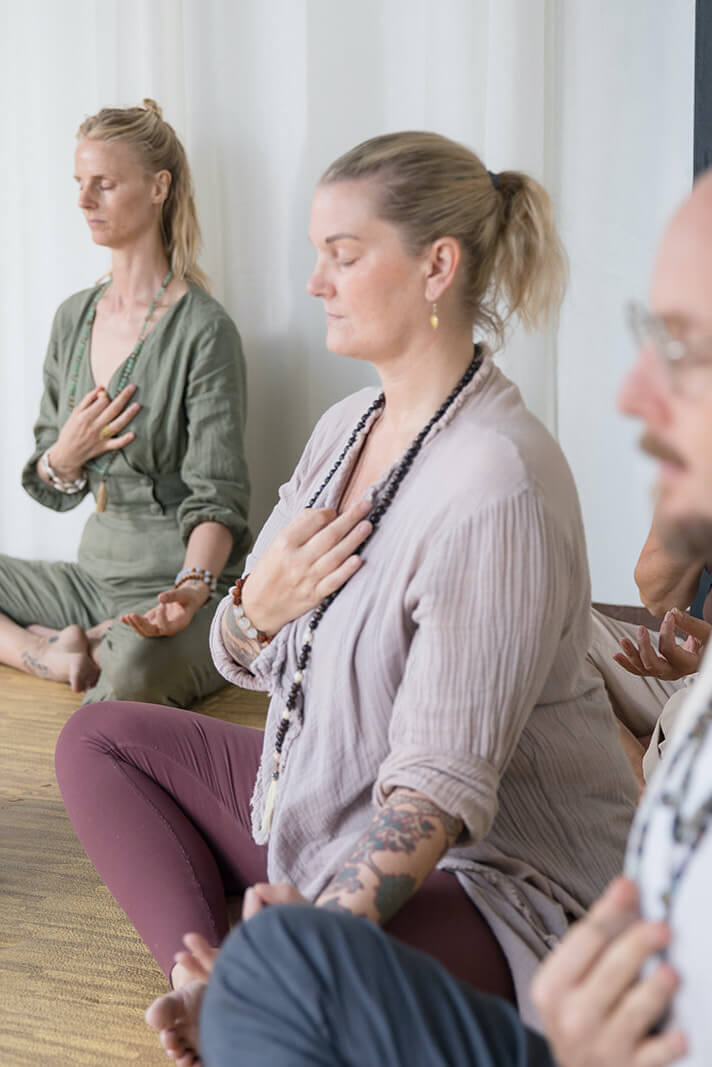 1 monthly group class of hotseat ego dismantling with Mark
The ego isn't your adversary, nor does it solely steer your journey. Let Mark guide you in gently addressing the ego, revealing your innate capacity to harmonize with it, thereby fostering a tranquil inner discourse.
1 monthly in depth group seminar
Every month, we immerse ourselves in a distinct topic central to our 'Living with The Spirit' ethos. These subjects, chosen to address the group's collective needs, offer insights into the varied areas, methodologies, and philosophies we champion. These seminars are pivotal in fostering the deep realignment necessary for sculpting your renewed way of being.
2 monthly private sessions with Simba
Simba is renowned as the 'teacher's teacher', a beacon of wisdom who seamlessly melds the tangible and intangible, crafting a transformative healing journey described by many as magical. With an innate empathic ability, he delves into the energies of others, offering unparalleled insights. Specializing in stress and trauma release, he doesn't merely instruct but accompanies you deep within to foster true healing and self-awareness. Under Simba's guidance, individuals not only heal but evolve, continually drawing nearer to their authentic essence.
1 monthly private session with Mark
Mark excels in elucidating and facilitating the application of Universal Laws, enabling you to harmonize with your intrinsic nature rather than opposing it. He delves deeply into balancing masculine and feminine energies, aiding you in discovering authentic self-expression. Further, Mark's expertise in deconstructing the ego assists in eliminating barriers that impede your pursuit of purpose and freedom. In collaboration with Mark, you'll journey into uncharted depths of your essence.
Exclusive chat support with Simba & Mark
Each week, for one dedicated day, your private chat portal becomes available, offering direct communication with Simba and Mark. This feature ensures that any questions or doubts arising between sessions are promptly addressed. This continuous touchpoint fortifies your transformative experience, providing clarity and guidance, ensuring you remain aligned and committed to your personal growth journey.
3 monthly private sessions with Sara
Step into a realm of unmatched exclusivity with an intimate invitation to connect with Sara, the visionary behind Living with The Spirit. With her guidance, you'll not only venture deep into your innermost self but also redefine your life's narrative. Sara will be by your side, ensuring you harness and refine your potential as a leader, healer, or entrepreneur. Together, you'll transcend barriers, dispel limiting beliefs, and craft a renewed life blueprint. This exceptional journey is tailored for those who are deeply committed and stand at the cusp of evolving into a reimagined version of themselves.
Unlimited chat support with Sara
Within our most elite tier, you don't simply gain access to private sessions with Sara; you're enveloped in her continual guidance, available to you even between sessions. This represents one of our most transformative offerings, allowing you to deeply tap into Sara's innate capacity to perceive, discern, and resonate with your journey. Sara's gift lies in her unparalleled ability to traverse both the tangible and ethereal, shining light on barriers that might be clouding your path to success. More than mere guidance, she provides reflections, unearthing and mirroring back the challenges that might be inhibiting your growth. Sara's method transcends ephemeral affirmations; it's a deep-seated exploration of your soul. Designed exclusively for those committed to transformation, this journey will prompt you to face long-standing beliefs and confront the very essence of your limitations, all while being enveloped in unwavering love and support.
Anchor
Full payment  $5000
Flexible payment  $3000 down payment + $1000/month for 3 months
*limited to 5 people only
Attune
Full payment  $9000
Flexible payment  $5000 down payment + $1700/month for 3 months
*limited to 5 people only
Ascend
Full payment  $22000
Flexible payment  $12000 down payment + $3800/month for 3 months
*limited to 5 people only
Marie
"In this deeply personal testimonial, Marie shares her experiences of healing, empowerment, and self-discovery. Discover how she overcame challenges, embraced her worth, and found freedom from past traumas. Marie's story is a testament to the power of inner work and the unwavering support provided."
Lisa
"In this heartfelt testimonial video, Lisa shares her transformative journey of self-discovery and personal growth through mentorship with Sarah. They discuss the power of standing up for oneself, setting boundaries, and cultivating emotional regulation. Lisa highlights the profound impact of the mentorship on her life, from finding the freedom to becoming a conscious leader."
Anna
"Explore Anna's path to self-acceptance and inner peace in this heartfelt conversation. Discover the practices and insights that empowered her to embrace vulnerability and find her authentic self. In this heartfelt testimonial, Anna opens up about her initial hesitations, her transformative journey, and the deep insights she gained during her three weeks with us."
Mark
"Dive into the empowering narrative of Mark, who defied the odds and embarked on a profound journey of emotional healing with Living with the Spirit. He shares his struggles and triumphs, revealing how he transcended trauma and fear to rediscover his authentic self. Learn how our mentorship program can guide you on a similar path of self-discovery and emotional liberation."
Tanja
"Join us for an unmissable conversation with Tanja, who took a six-week journey with us to confront and reshape her relationship with chronic pain, stemming from a severe plane crash five years ago. Witness her transformation as she shares her experience, providing hope and insight to anyone in need of a life-altering shift."
Linda
"Discover the power of somatic work, shadow work, and self-reflection as Linda dives deep into her own healing process, ultimately manifesting a healthy relationship and a life of purpose. Linda discusses her struggles with stress, burnout, and finding balance in life, highlighting her experience working with Sara and the team."
The universe aligns in mysterious ways, leading you to this pivotal moment.
It's not a distant fantasy. It's not beyond your grasp. It's beckoning to you.
Take a breath and visualize your future self who is ready to embrace you. Heed the whispers of your heart; let them guide your steps.
You're part of a greater cosmic awakening, and it resonates within you. This is your moment to harmonize with that transformative energy, to recognize and awaken your innate gifts. The world yearns for your unique touch and purpose. Now, answer the call. Embrace your destined path and flourish as the radiant being you're meant to be.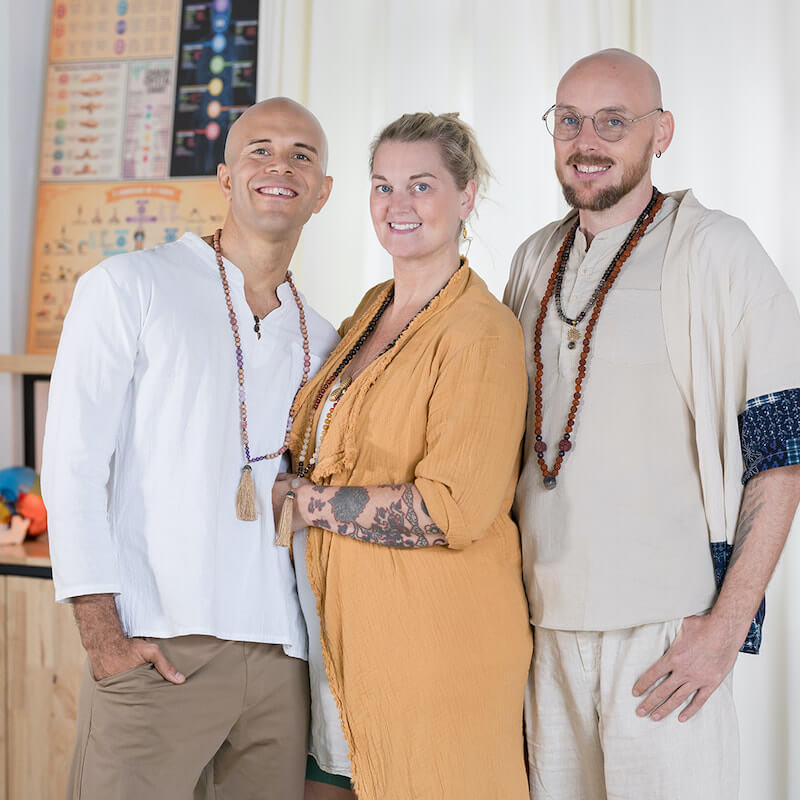 The time has come to say yes to your wildest dreams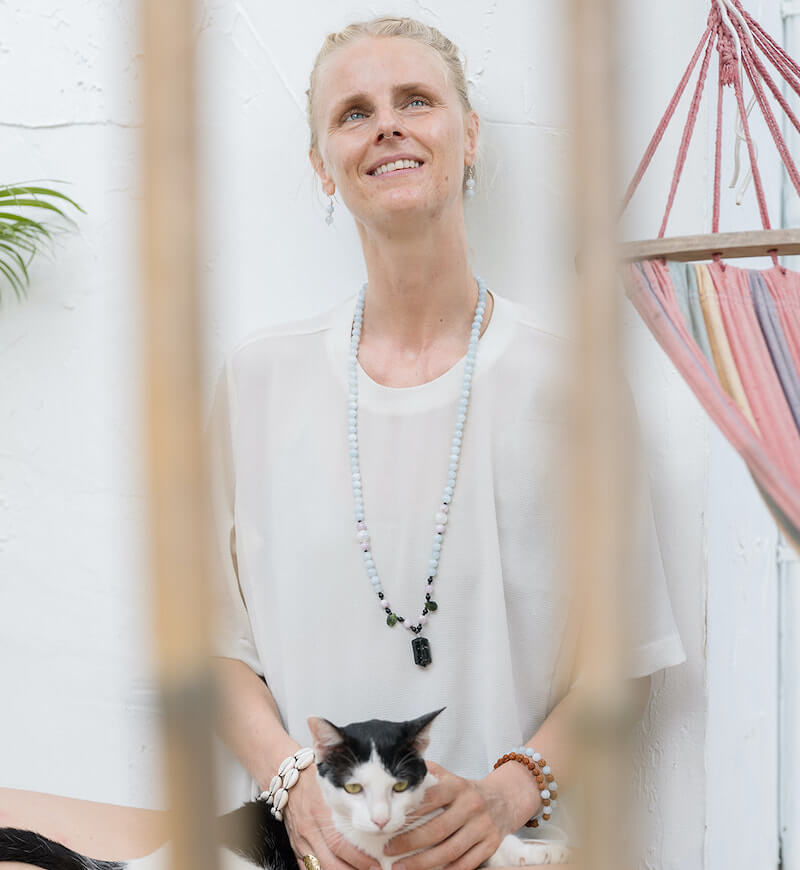 Frequently Asked Questions
When can I begin the program?
The program runs continuously throughout the year, allowing you to commence in any month except for June and December, which are reserved for integration. Due to the exclusivity and limited availability of seats in each tier, there may be instances where spots are filled, in which case you'll be placed on a waiting list.
At what time are the group calls scheduled?
Group calls are set for 11:30 ICT/BKK TIME, while private sessions will be arranged on an individual basis.
What should I do if I'm unable to join a session?
Understanding the uncertainties of life, especially across half a year, we've got you covered. Most of our group sessions, with the exception of TRE & breathwork, are recorded, allowing you to revisit them when you can. We encourage you to commit to this transformative journey by aligning your schedule with our sessions. Consistency is key to experiencing results.
Can I upgrade during the program?
Absolutely. We believe in continuous growth and advancement. If you wish to elevate to another level, simply inform us of your preferred tier and we'll devise a tailored plan to accommodate your aspirations.
BECOME A PART OF OUR TRIBE NOW
This isn't just a one and done program, once you start your journey with us, you become like a new family member in our tribe, accessing a rich community of like minded soul seekers and world changers.
Our community spans the whole globe and continues to slowly grow, allowing our collective momentum to seed the shifts in consciousness for the entire planet.