Physiotherapy & Injury Healing
MODERN HOLISTIC REHABILITATION PRACTICE
PHYSIOTHERAPY THE RIGHT WAY
Most people at one point or another in their lives will have to go through the process of healing an injury. This is where physiotherapy comes in and guides the way towards a full and speedy recovery. Here at Living with The Spirit we focus on the holistic aspect of physiotherapy. We design a physiotherapy program carefully put together to the severity of your injury. To promote circulation and healing for your entire body we use a wide variety of therapeutic treatments methods and tools. Our in house chefs provide homemade raw and cooked food together with fresh fruits as part of our daily menu. As well as healthy deserts and healthy smoothies. The amenities available here at the retreat center are used to enhance our clients healing and recovery. When we put all of this together with a peaceful, harmonious, and supportive home environment it makes for a true holistic healing experience.
THE FOUNDATION OF PHYSIOTHERAPY
Physiotherapy means treatment to restore and maintain the body function, strength, and mobility mainly through physical therapy. The goal is to improve the healing of the injured area and strengthen the body as a whole to promote the overall well being and recovery process. Physiotherapy specifically uses exercise, hands-on therapeutic techniques, client education, and various modalities. It is standard practice today and part of the foundation of incorporating active healing after your injury. Strengthening and stretching your muscles during recovery gradually returns you to everyday activities without or with reduced amounts of pain or physical resistances.
The most common area to start is with the core since it is a central hub for the rest of the body's stability and strength. Flexibility is needed for the general ability to enter a position correctly and to be able to have enough stability to hold any given position. The positive benefits of this can easily be seen in our posture which is the beginning and end of any movement. Using the core as an example we can easily see how we strengthen the body overall in and around the injury of for example a leg, arm or shoulder. There is always a way to work in and around an injury so as to keep the body active.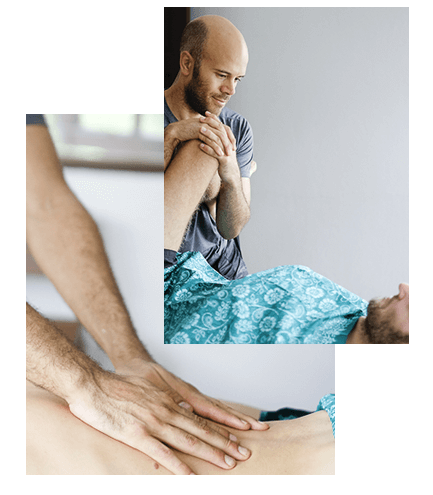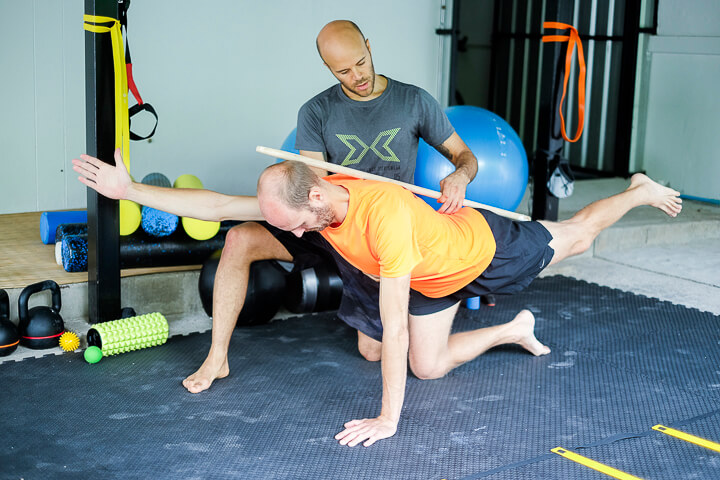 HOLISTIC PHYSIOTHERAPY WITH US
In the two years of opening our retreat center here in Chiang Mai, we have had experience working with clients with everything from workplace injuries, automotive accidents, and post surgery recovery. We offer a wide range of integrated physiotherapy methods and tools as part of our overall healing and recovery programs. Today we have a full range of rehabilitation options available. To make your stay and rehabilitation process as smooth and easy as possible we frequently offer our clients support dealing with practicalities outside the center. Whether it is visa extensions, hospital check ups, or pick up at the airport we work together with you so that you can focus all the time and energy on your recovery. For a list of examples on the many physiotherapy treatment options available to you here at Living with The Spirit please refer to the list below. 
ARE YOU RECOVERING FROM AN INJURY?
Our retreat center is the ideal place to spend your time during your rehabilitation. We provide everything you need for a speedy recovery. Book a free consultation with us today and we can explain to you what you need to know in more detail. We are also looking forward to answer any questions you might have.