Personal Training & Sports Rehab Retreat
BUILD A FOUNDATION THAT LASTS A LIFETIME
Co-founder and head of personal training Thomas "Simba" Andreason has been dedicated to martial arts, triathlon, and personal development in general for over 25  years. Starting out with the martial aspects and then slowly moving into the fields of endurance as a triathlete and later bridging this together with personal healing aspects of resolving underlying issues to heal physical, mental and spiritual blockages. With a deep love for physical movement with 15 years in capoeira together with the discipline of learning Karate from the age of 7 and an inherent talent for energetic healing he combines all these aspects into his work as a personal trainer.
As the stable area of foundation here at Living with the Spirit we like to make sure that the physical body as it relates to exercise is in prime condition, most of all when it comes to mindset. No matter your current fitness level, when you begin to enjoy doing your daily exercises you now have the foundation for continuity and future development. This means that the joy for moving around needs to return and it is closely connected to the chain of mind, body, and spirit. In this way Simba as a personal trainer is able to easily scale and adapt to his clients individual needs and fitness levels in a way that is fun! He has experience with complete beginners and seniors to professional athletes in a wide variety of sports and competition during his many years as a personal trainer.
*** As of March 2020 we also welcome and invite women to pre, during and post pregnancy exercise programs to strengthen the mind, body, spirit connection during this important time. ***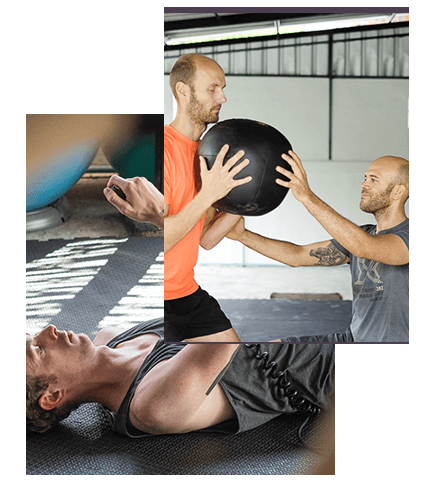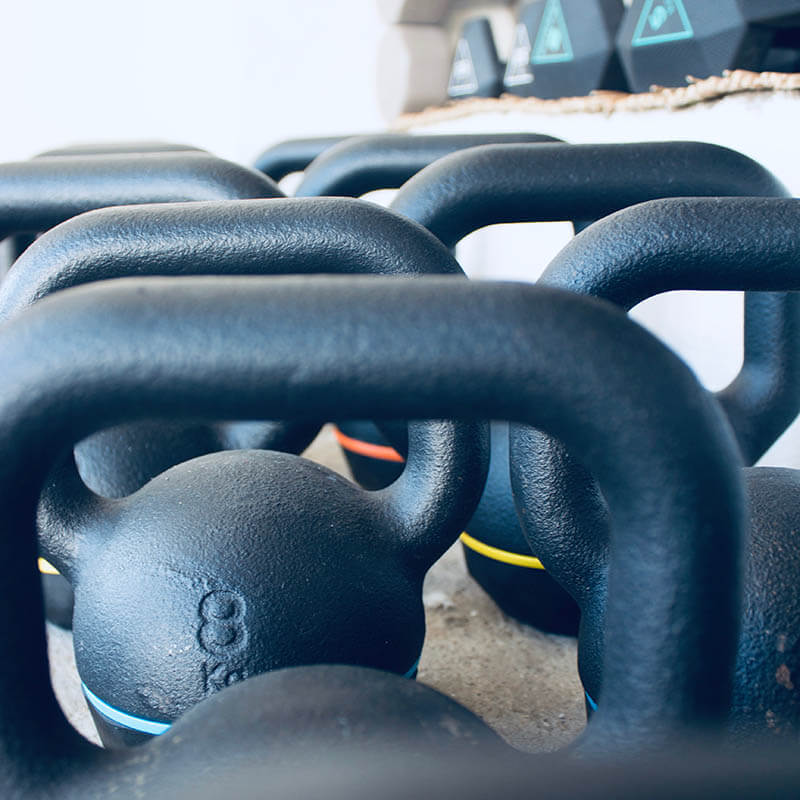 FACILITIES, AMENITIES AND ACCOMMODATION 
We have our own fully equipped in house gym for modern movement and strength training. We are located in Chiang Mai Thailand where you can join us for private personal training sessions, duo/couples training, or small groups on a daily basis. We are also open as a retreat space for in house guests to stay with us on a weekly or monthly basis with a deep focus on physical development or rehab. Please refer to our packages below or contact us by email for more detail. Together with the personal training we also offer a variety of treatments such as therapeutic massage, deep tissue treatment, emotional healing and stress management. We also specialize in pain, injury and post surgery rehabilitation as a way to boost a healthy recovery.
PERSONAL TRAINER ANYWHERE IN THE WORLD!
If you are unable to visit us at our retreat center in Chiang mai and work with Thomas as a personal trainer in our facilities that is no problem! You can just as easily join our programs and physical movement sessions online from the comfort of your own home. No expensive equipment is needed, all you need is your body and the willingness to make the changes you are looking forward to already. Book a free consultation with us today!
USE OUR CUSTOMIZED PACKAGES ON YOUR HOLISTIC LIFESTYLE JOURNEY
Whether you choose to work with us regarding one area or all of the above you can choose to sign up for one session or commit to longer programs. You can choose to work only with one specific part in any of our programs or incorporate several aspects to enhance your health. One session lasts about 60-70 minutes, at the end of each session you will get some advices and/or a email summary sent to you depending on your needs. We offer single sessions or packages of sessions, you can choose from 1, 6, 12 and 20 sessions. We also have a monthly membership option where you create your own membership program based on your needs and your budget.
One single session is 45 USD or 1500 THB.
Our 'Welcome package' includes 6 sessions and is optimal for you who are looking to get started within the holistic way of life or if you have limited amount of time to work with us. This package usually lasts about 1-2 months with 1-2 sessions per week and serves as a good base for your future practice.
In our Welcome Package we include :

6 sessions of your choice.

1 initial assessment for the best suitable starting point of our work together.

1 Customized Holistic Practice Plan.
Our Deep Dive package includes 12 sessions and is suitable for you who are looking go deeper on your health journey. This package usually lasts about 3 months with 1-2 sessions per week. This more comprehensive package allows us to not only find a good base for you but also to look deeper into your situation and current lifestyle.
In our Deep Dive Package we include:

12 sessions of your choice.

2 assessments for the best suitable for our work together.

1 Customized Holistic Practice Plan.

1 Assessment Follow Up.
Our Lifestyle Package includes 20 sessions and is suitable for you who wish to work with your holistic health on a long term basis. This package usually lasts 3-6 months with 1-2 sessions per week. With this package we are able to make big changes as we have time to look at any part of your current lifestyle or go deep into your current sistuation.
In our Lifestyle Package we include:

20 sessions of your choice.

Our full Holistic Health Evaluation.

2 Customized Holistic Practice Plans.

2 Assessment Follow Ups.