Movement Patterns For A Healthy Body
CHANGE THE WAY YOU MOVE AND YOU WILL CHANGE THE WAY YOU LIVE
Movement patterns is so much more than our physical exercise philosophy.
It is about changing your perception on things, shift your ways of viewing the world and your own body. When we move, think, breathe, stretch, express our own feelings, our needs differently our brain and nervous system begins to work in new paths and we can feel better. Our pent up energy, trauma or stored emotions can surface and start to heal.

Movement is about allowing flow in your mind-body-spirit in order to be att balance with a high level vitality in your life.
We move to stay young and healthy and we mix strength and playfulness to maintain happiness and vitality in body, mind and heart. Movement Patterns is designed to spark your physical creativity. To connect your mind and body in a way that allows a direct communication. Which will allow you to understand what your body needs and when it wants to exercise or move in order to feel better. It is also for anyone who wants to come out off the mundanity of their habitual movement patterns and discover new ways of physical expression. Change the way you move, and you will change your life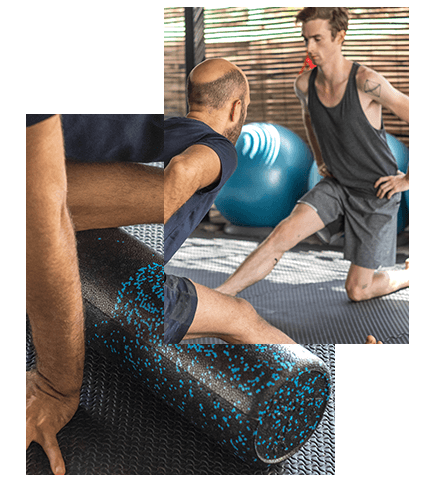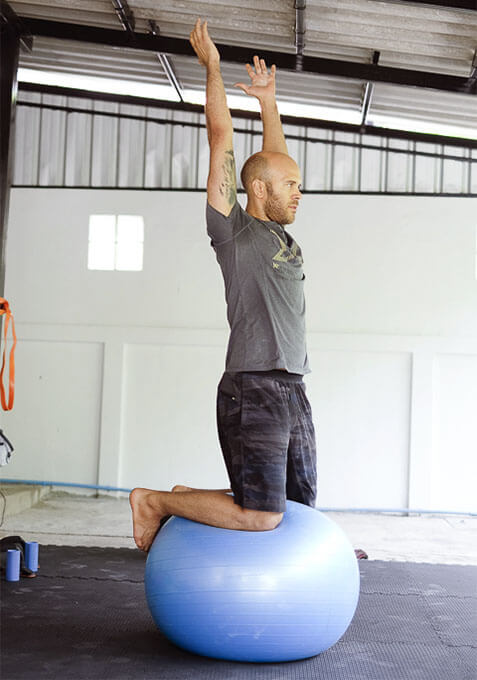 Our movement philosophy is a mix of all our previous training experiences such as Capoeira, Brazilian Jiu Jitsu, Mixed Martial Arts, breakdance and free flow bodyweight physical expression forms. We also use natural body flow movements for increased mobility and circulation, dynamic stretch and movements from lying, seating, to standing and transitioning between these three different planes, foam rolling for myofascial pressure points, foam rolling mobilisations for improved joints mobility and pressure point ball for myofascial pressure points. 
JOIN OUR MOVEMENT CLASS IN CHIANG MAI
This class focus on building your body foundation mixing flexibility, bodyweight strength, joint stability and physical expression through the art of combining movement patterns from the ground all the way up to a standing position. As your body awareness increases you will feel how fun and physically rewarding it is to embrace this philosophy. Wednesdays 10 am in Chiang Mai.
USE OUR CUSTOMIZED PACKAGES ON YOUR HOLISTIC LIFESTYLE JOURNEY
Whether you choose to work with us regarding one area or all of the above you can choose to sign up for one session or commit to longer programs. You can choose to work only with one specific part in any of our programs or incorporate several aspects to enhance your health. One session lasts about 60-70 minutes, at the end of each session you will get some advices and/or a email summary sent to you depending on your needs. We offer single sessions or packages of sessions, you can choose from 1, 6, 12 and 20 sessions. We also have a monthly membership option where you create your own membership program based on your needs and your budget.
One single session is 50 USD or 1500 THB.
Our 'Welcome package' includes 6 sessions and is optimal for you who are looking to get started within the holistic way of life or if you have limited amount of time to work with us. This package usually lasts about 1-2 months with 1-2 sessions per week and serves as a good base for your future practice.
In our Welcome Package we include :

6 sessions of your choice.

1 initial assessment for the best suitable starting point of our work together.

1 Customized Holistic Practice Plan.
Our Deep Dive package includes 12 sessions and is suitable for you who are looking go deeper on your health journey. This package usually lasts about 3 months with 1-2 sessions per week. This more comprehensive package allows us to not only find a good base for you but also to look deeper into your situation and current lifestyle.
In our Deep Dive Package we include:

12 sessions of your choice.

2 assessments for the best suitable for our work together.

1 Customized Holistic Practice Plan.

1 Assessment Follow Up.
Our Lifestyle Package includes 20 sessions and is suitable for you who wish to work with your holistic health on a long term basis. This package usually lasts 3-6 months with 1-2 sessions per week. With this package we are able to make big changes as we have time to look at any part of your current lifestyle or go deep into your current sistuation.
In our Lifestyle Package we include:

20 sessions of your choice.

Our full Holistic Health Evaluation.

2 Customized Holistic Practice Plans.

2 Assessment Follow Ups.