Chi Nei-Tsang
BREAK THROUGH EMOTIONAL & PHYSICAL BARRIERS WITH CHI NEI-TSANG
An ancient Chinese philosophy called Taoism combines many aspects of anatomy, astrology, and physiology. It studies how the physical connects, interacts with, and impacts the emotional and spiritual. The interplay between the mind and body generates our life-force, also referred to as our 'chi'. Once considered a Shamanic practice, Chi Nei-Tsang is a Taoist massage that works on many levels. It helps to alleviate muscular tensions, encourages the elimination of colonic residues, and detoxes emotions such as fear, anger, worry, sadness or hate.
ALLOW CHI NEI-TSANG TO RELEASE THE DETRITUS OF THE MIND & BODY
According to the Taoist philosophy, different organs govern different emotions. By undoing any blockages and unprocessed residues in the organs, we are better equipped and empowered to handle the corresponding emotions that each organ represents. Chi Nei-Tsang combines physical and spiritual healing for men and women seeking self-acceptance, a deeper inner peace, and a refreshed perspective on the common expectations of life that regularly leave us feeling inadequate, disappointed, or guilty.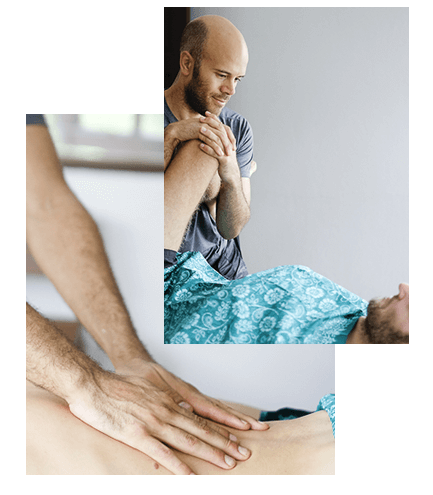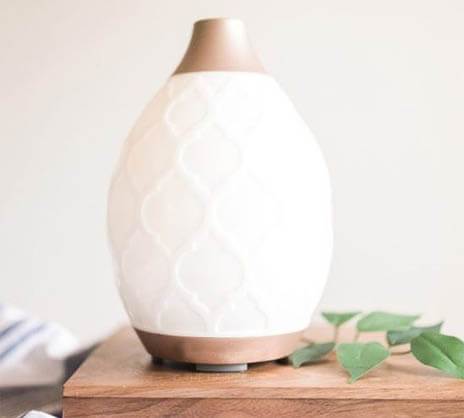 EMBRACE THE INNER PEACE CHI NEI-TSANG SHARES 
The treatment itself involves soothing oil massage, pressure point treatments, vocal tones, and invigorating deep tissue massage for the stomach, sometimes the groin, the arms, the chest, the head, and the neck. Chi Nei-Tsang harmoniously yet robustly addresses tensions in the deep core musculature. By encouraging the colon to release any residues or constipated particles, this nurturing yet dynamic massage addresses the energy levels connected to the organs and the muscles. In doing so it provides a potent outlet for emotional tension or traumas stored in the body.
CHOOSE CHI NEI-TSANG FOR EMOTIONAL NOURISHMENT IN CHIANG MAI
We offer a uniquely bespoke confidential consultation service to ascertain and agree the best possible treatment program to suit your individual needs. Our expert approach is always courteous and collaborative, with your spiritual journey at our heart.

USE OUR CUSTOMIZED PACKAGES ON YOUR HOLISTIC LIFESTYLE JOURNEY
Whether you choose to work with us regarding one area or all of the above you can choose to sign up for one session or commit to longer programs. You can choose to work only with one specific part in any of our programs or incorporate several aspects to enhance your health. One session lasts about 60-70 minutes, at the end of each session you will get some advices and/or a email summary sent to you depending on your needs. We offer single sessions or packages of sessions, you can choose from 1, 6, 12 and 20 sessions. We also have a monthly membership option where you create your own membership program based on your needs and your budget.
One single session is 50 USD or 1500 THB.
Our 'Welcome package' includes 6 sessions and is optimal for you who are looking to get started within the holistic way of life or if you have limited amount of time to work with us. This package usually lasts about 1-2 months with 1-2 sessions per week and serves as a good base for your future practice.
In our Welcome Package we include :

6 sessions of your choice.

1 initial assessment for the best suitable starting point of our work together.

1 Customized Holistic Practice Plan.
Our Deep Dive package includes 12 sessions and is suitable for you who are looking go deeper on your health journey. This package usually lasts about 3 months with 1-2 sessions per week. This more comprehensive package allows us to not only find a good base for you but also to look deeper into your situation and current lifestyle.
In our Deep Dive Package we include:

12 sessions of your choice.

2 assessments for the best suitable for our work together.

1 Customized Holistic Practice Plan.

1 Assessment Follow Up.
Our Lifestyle Package includes 20 sessions and is suitable for you who wish to work with your holistic health on a long term basis. This package usually lasts 3-6 months with 1-2 sessions per week. With this package we are able to make big changes as we have time to look at any part of your current lifestyle or go deep into your current sistuation.
In our Lifestyle Package we include:

20 sessions of your choice.

Our full Holistic Health Evaluation.

2 Customized Holistic Practice Plans.

2 Assessment Follow Ups.