Chi Nei Tsang - What Is Detox Massage and Who Is It For?
OVERCOME EMOTIONAL BLOCKAGES USING ANCIENT ORIENTAL HEALING METHODS
The Chinese art of Chi Nei Tsang abdominal massage unifies many aspects of anatomy and energy work. It is a massage practice that works on nurturing the connection between our emotional, physiological and spiritual bodies. On the physical level it alleviates muscular tensions and encourages the elimination of toxic residues. It also unblocks emotions such as fear, anger, worry, sadness or hate through gentle and precise pressure on the organs associated with these blocked emotions. Using the techniques of Chi Nei Tsang massage allows for us to go directly to the center of tension where these negative emotions are stored.
In Traditional Chinese Medicine the connection between different organs and how they govern different emotions is well documented. Chi Nei Tsang performed by a skilled practitioner has the unique effect of undoing any blockages and unprocessed residues in the organs and emotional body. Once these blockages are released a flow of energy will be noticeable throughout our being. This is how Chi Nei Tsang combines physical and spiritual healing for men and women fed up with the common expectations of life that regularly leave us feeling inadequate, disappointed, or low on energy. Instead we are able to, through these emotional and spiritual releases, increase vitality, a deeper inner peace, and a refreshed perspective on life itself.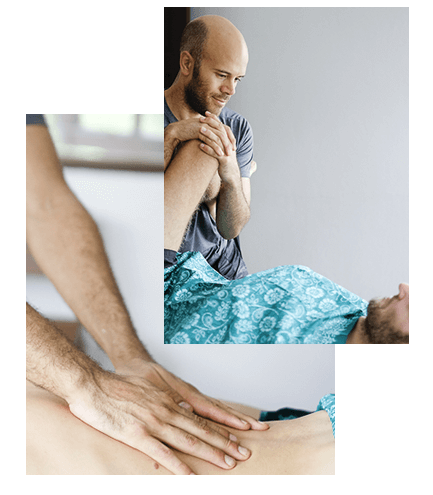 THE APPLIED TECHNIQUES OF CHI NEI TSANG  
The treatment session itself involves a soothing oil massage, pressure point release treatment, vocal tone healing, and invigorating deep tissue massage. The main focus is the stomach and abdominals together with the surrounding areas of the pelvis, the chest and ribcage, head, and the neck. Chi Nei Tsang harmoniously yet robustly addresses tensions in the deep core musculature. By encouraging the colon to release toxic residues or constipated particles, this nurturing yet dynamic massage is able to directly address the energy levels connected to the organs and the muscles. In doing so it provides a potent outlet for emotional tension or traumas stored in the body.
CHI NEI TSANG ONLINE SELF-MASSAGE COURSE AVAILABLE NOW!
Learn Chi Nei Tsang Self-Massage at the comfort of your own home. Over 4 hours of video content with techniques, theories, and practices on how to perform Chi Nei Tsang on yourself. Reap all the benefits from this beautiful oriental art of body work at the fraction of the cost. Learn how to detox your organs, release negative emotions, and how to take you inner spiritual work to the next level with this practical approach.