Corrective Exercises
ENGAGE THE THERAPEUTIC BENEFITS OF CORRECTIVE EXERCISES
WHAT IS CORRECTIVE EXERCISES?
Corrective exercises fuse fitness training with physical therapy, addressing posture, muscle strength, core function, joint health, stability, and mobility. They form the building blocks of many physical exercise programs we devise for our clients. A chain that can never be stronger than its weakest link. Identifying the weak links in your physique, we work with you to strengthen the parts needing therapeutic reinforcement most. By expertly and safely building up your body in the right sequence, we help create a sustainable foundation for your health and vitality.
CHALLENGE YOURSELF WITH CORRECTIVE EXERCISES FOR CORE STRENGTH
Are you looking to be more vital, have more energy, and feel stronger, physically and mentally? A purpose-built corrective exercise program will reward your efforts with tangible improvements to your physical condition, also positively impacting your emotions and spirit. Addressing specific issues, we also offer specialized corrective exercise services for sports rehab, recovery from injuries and surgeries, athletic pre-habilitation, and holistic performance enhancement.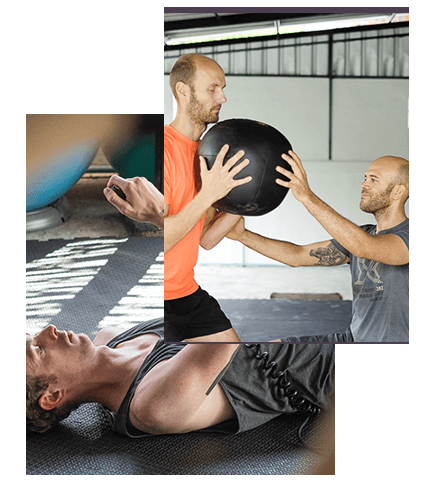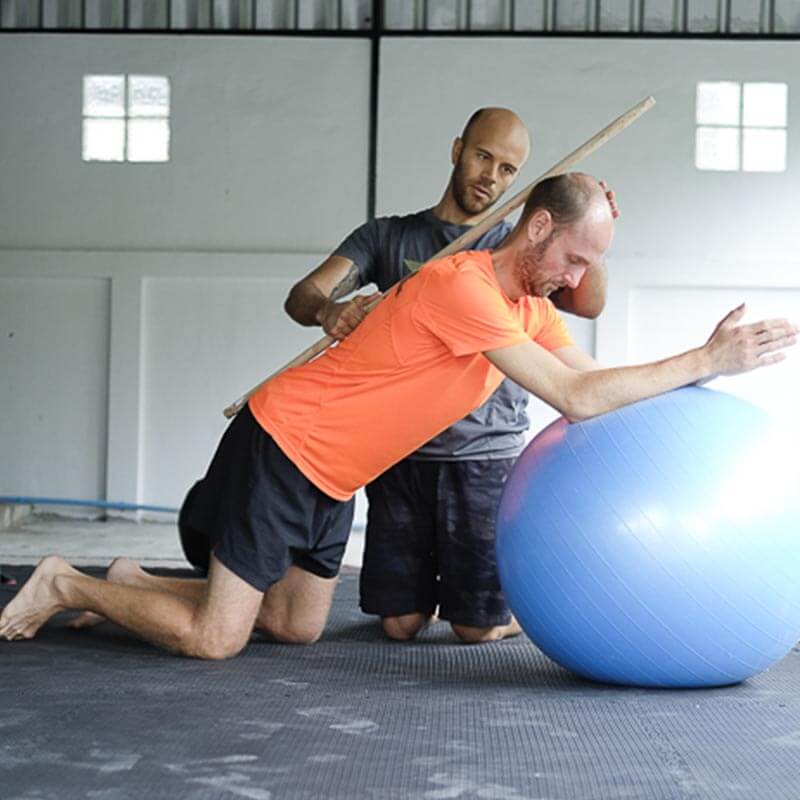 CONDITION & STABILISE YOUR WAY TO A HEALTHIER BODY
Nothing physically works at 100% optimum performance levels without a stable core unit. That's why core conditioning is a fundamental aspect in any corrective exercise program we devise for you. To ensure that your core muscles are activating when they should, we go deeper than crunches and sit-ups. Your shoulders, hips, ankles, glutes, quads, thighs, and hamstrings may also be targeted as required to achieve your ultimate physical conditioning goals.
PERSONAL TAKE THE FIRST STEPS TOWARDS A FITTER YOU
A core assessment will usually be the first step to take when we discuss any kind of physical exercise program with you during your first sessions. Among many other assessments undertaken, this will enable our specialized fitness trainers to devise the best possible personalized corrective exercise plan for you, whether you have specific injuries or weaknesses to address, or your goal is solely physical enhancement.

USE OUR CUSTOMIZED PACKAGES ON YOUR HOLISTIC LIFESTYLE JOURNEY
Whether you choose to work with us regarding one area or all of the above you can choose to sign up for one session or commit to longer programs. You can choose to work only with one specific part in any of our programs or incorporate several aspects to enhance your health. One session lasts about 60-70 minutes, at the end of each session you will get some advices and/or a email summary sent to you depending on your needs. We offer single sessions or packages of sessions, you can choose from 1, 6, 12 and 20 sessions. We also have a monthly membership option where you create your own membership program based on your needs and your budget.
One single session is 45 USD or 1500 THB.
Our 'Welcome package' includes 6 sessions and is optimal for you who are looking to get started within the holistic way of life or if you have limited amount of time to work with us. This package usually lasts about 1-2 months with 1-2 sessions per week and serves as a good base for your future practice.
In our Welcome Package we include :

6 sessions of your choice.

1 initial assessment for the best suitable starting point of our work together.

1 Customized Holistic Practice Plan.
Our Deep Dive package includes 12 sessions and is suitable for you who are looking go deeper on your health journey. This package usually lasts about 3 months with 1-2 sessions per week. This more comprehensive package allows us to not only find a good base for you but also to look deeper into your situation and current lifestyle.
In our Deep Dive Package we include:

12 sessions of your choice.

2 assessments for the best suitable for our work together.

1 Customized Holistic Practice Plan.

1 Assessment Follow Up.
Our Lifestyle Package includes 20 sessions and is suitable for you who wish to work with your holistic health on a long term basis. This package usually lasts 3-6 months with 1-2 sessions per week. With this package we are able to make big changes as we have time to look at any part of your current lifestyle or go deep into your current sistuation.
In our Lifestyle Package we include:

20 sessions of your choice.

Our full Holistic Health Evaluation.

2 Customized Holistic Practice Plans.

2 Assessment Follow Ups.