Post Surgery Recovery
A COMPLETE HOLISTIC HOLISTIC HEALING PROGRAM
OUR WAY OF POST SURGERY SUPPORT
Post surgery physical healing is the process that follows after an operation. The physical part of healing is one part of the process. Here much patience,  and consistency will decide our way forward and our ability to live holistically during the recovery will also heavily influence the outcome. What we need for a post surgery recovery to be successful is healthy foods abundant in nutrition, a positive living environment, regular exercise scaled appropriately to our ability to move, emotional support, and a peaceful place for deep rest. When all these aspects are in place we allow for our body to do what it does best. To focus all its energy and capacity towards healing itself.  
When you stay with us for the Post Surgery Recovery Program we make sure that all these vital pieces are provided each and every day. This ensures that your healing and recovery process is as harmonious and effective as it can be. From our experience recovering from an injury or ailment derived from an imbalance lifestyle is often a personal wake up call and a change for personal transformation
ACTIVE AND PASSIVE POST SURGERY RECOVERY
Your post surgery physical recovery with us is focused primarily on two main parts. Active healing and passive recovery. For the active recovery we draw on many different types of therapeutic treatments to create an individualized program depending on what you are recovering from. We include carefully selected movement exercises, working around the injury, that will boost your body's ability to heal. Physiotherapy exercises are mixed with intuitive bodywork to release tensions and any blocked energy throughout the entire body. This includes releasing stiff muscles and scar tissues and realigning joints and tendons for optimized flow and circulation in the body.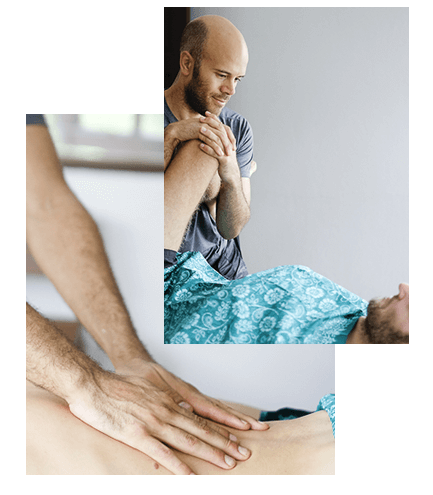 When recovering from post surgery it is important to practice your ability to move to prepare you to feel stable and strong. This includes having the mental and emotional confidence in using your body without major restrictions in your everyday life after the physical recovery is done. We make sure you have the right movement patterns and exercise program to keep your healing and recovery rate at the highest level. 
The passive part of post surgery recovery has all to do with quality of rest, learning to unwind and deep sleep. Most of the recovery takes place during down time and the passive process when we allow for the body to heal and rebuild itself is where we have to stand aside and allow it to do its job. If we are not able to stay still, calm and relaxed we essentially take time and energy away from the body that it needs for recovery to be effective.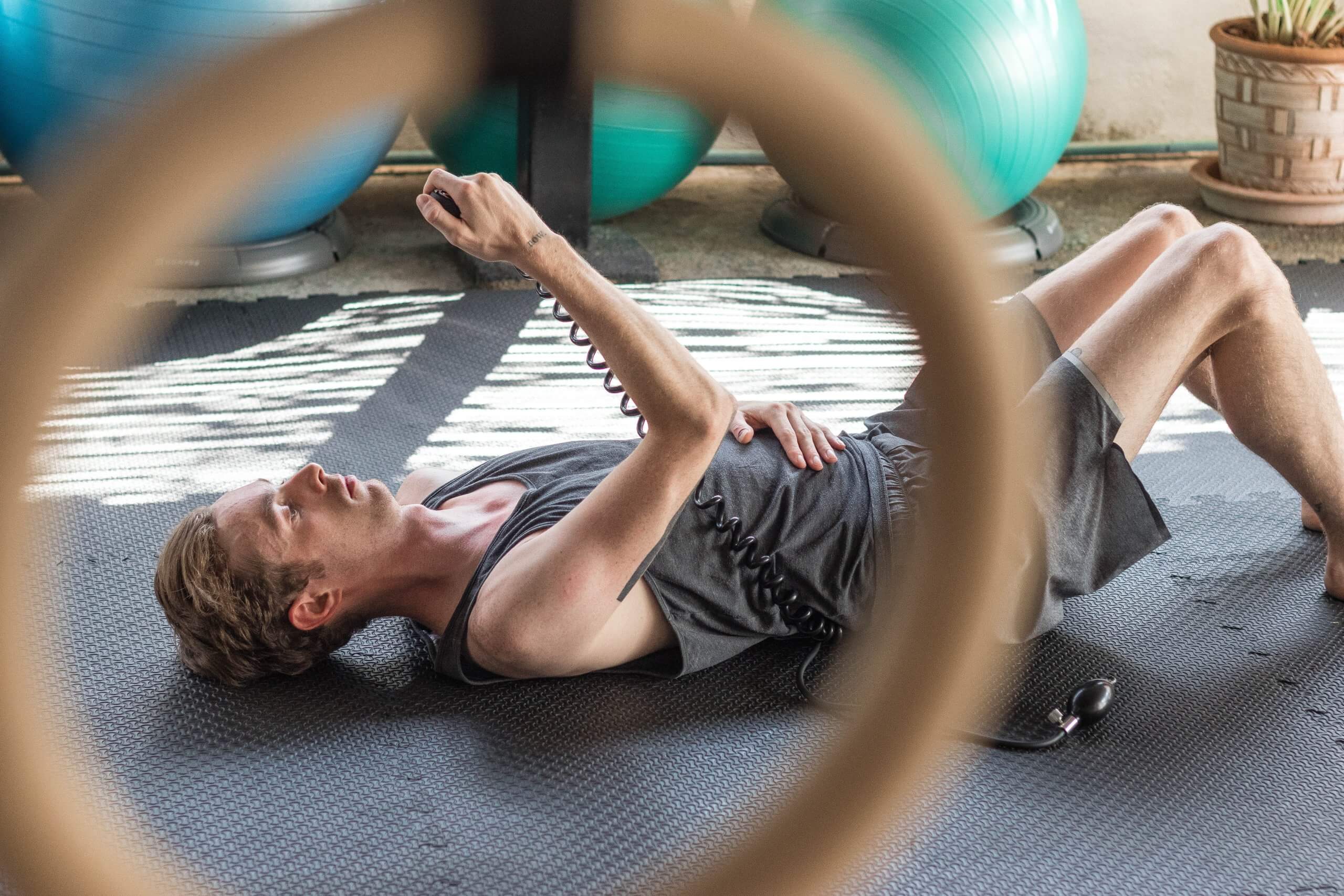 EMOTIONAL & MENTAL HEALING
The emotional and mental hurdles one faces can be as challenging if not more than the physical recovery. Here at Living with The Spirit we don't see this as a problem but a real challenge and opportunity for positive and healthy long term personal growth. We know that tensions and stress affecting the nervous system is often left untreated or overlooked. We embrace emotional support and healing as an important part of the rehabilitation process. The emotional turmoil of an injury or ailment often opens a wellspring of old emotions and stress from the past. We are aware of this process and instead of ignoring and overlooking it we provide the practical techniques needed to "remove two thorns at the same time" so to speak. 
We do this by guiding you to go to the root of the emotion, release the stress in the nervous system, and overcome any mental blockages that may arise during the recovery process. This is a natural process that is easy and rewarding once we learn the practical techniques. 
This is essential for emotional healing to occur which brings about a harmony that spreads throughout the body. We then stop wasting essential energy needed for healing on negative emotions, nagging preoccupations and worry about the future. Better we focus on making sure the healing process we are already in gets all our power and energy.
WITH TOP OF THE LINE PHYSICAL THERAPY TOGETHER WITH HEALTHY NUTRITION AND A SAFE ENVIRONMENT WE OFFER YOU A PLACE TO FULLY RECOVER AFTER YOUR SURGERY    
At our center in Chiang Mai, Thailand we have six guest rooms for individuals that wish to have a structured and holistically sustainable plan towards healing the mind-body-spirit after surgery. Book a free consultation today and find out what we can do for you. Welcome!
METHODS
All our programs are individually created and we use a variety of different tools based on your specific type of recovery. Below you find a sample of the treatments we often include in our programs.
We combine Western sport medicine with traditional Oriental healing practices into a unique and highly effective approach to physical and mental health therapy.
We are specialised in sports rehab, recovery from injuries & surgeries, athletic prehabilitation and performance. This is where you strengthen the body in and around the injuries you are recovering from.
HOT & COLD TREATMENT
Boost your immune system, improve your health, relieve stress, get more circulation and get better sleep. These are but a few of the benefits of combining herbal steam sauna baths with cold water immersion.
MASSAGE TREATMENTS
We have a wide variety of massage treatments available at our retreat center oil massage, deep tissue, sports massage, chi nei tsang, and cupping massage can all be included in your post surgery recovery program.
SALT WATER POOL AVAILABILITY
In our neighborhood we are fortunate to have Chiang Mai's nicest private swim clubs. In their 25m saltwater pool we do our water movement rehabilitation and plenty of R & R!
Through increased awareness and self observation we locate and address blockages and stagnation in our bodies and we improve our body connection and performance. This is a beautiful practice that goes hand in hand with a harmonious and deep recovery.
Build your body up after injury or surgery or use preventive training to avoid any injuries physical setbacks. We are specialized in sports rehab, recovery from injuries and surgeries and athletic prehabilitation and performance.
Simple practices to relieve stress and connect to the body in a present time "now" awareness. An untangling practice closely connected to your breathing patterns, emotional responses, and thought pattern.
You learn how to transform and understand the root cause of stress and negative emotions. Real changes can begin to happen in our lives and a large amount of energy can be reclaimed once we let go of this form of negativity.