Stress Management
THE STORM BEFORE THE CALM
HOW STRESS MANAGEMENT WORKS
Stress and stress management is something that we hear about daily in the news, from colleagues, teachers, fellow students, family members, spouses, and so on. It is one of the leading factors causing health-related diseases that modern society is facing now more than ever. It can cause high blood pressure, metabolic syndrome, stroke, heart attacks, insomnia, bruxism, anxiety, depression, low energy levels, emotional imbalance, disconnect from mind-body-spirit, inability to separate ourselves from our thoughts, or fears, obesity, and autoimmune diseases to name a few. The nervous system sends out analyzed information so that the body can respond appropriately to keep us safe and to interact with our external environment. Our nervous system is the most significant system that gets affected and regulates our bodily functions when we experience stress.
THE NERVOUS SYSTEM & GROUNDING
The nervous system works on many different levels in our body, and one of its main tasks is to detect danger in our surrounding environment. The amygdala part of the brain is always scanning the environment for potential threats. When it discovers the situation as safe, it begins to engage the calm, digestive, and restorative functions where we can create a home and start a family. A grounded state. When we perceive that the environment as hostile we usually feel aroused or highly activated with more aggression or assertive attitudes or frightful behaviors depending on the situation at hand. A fight or flight state. Grounding is a term we use to describe how "connected" or "in tune" we are to our senses, mind, breathing, body tension, thoughts, emotions, energies, intuition, somatic experiences, etc. When we are grounded we can make well-informed and sustainable decisions in our life. Grounding is also a body-to-body conversation caused by "mirror neurons" meaning that we can feel if someone is grounded and that can help us to regulate and feel safer or the opposite if the person is not in a grounded state of being.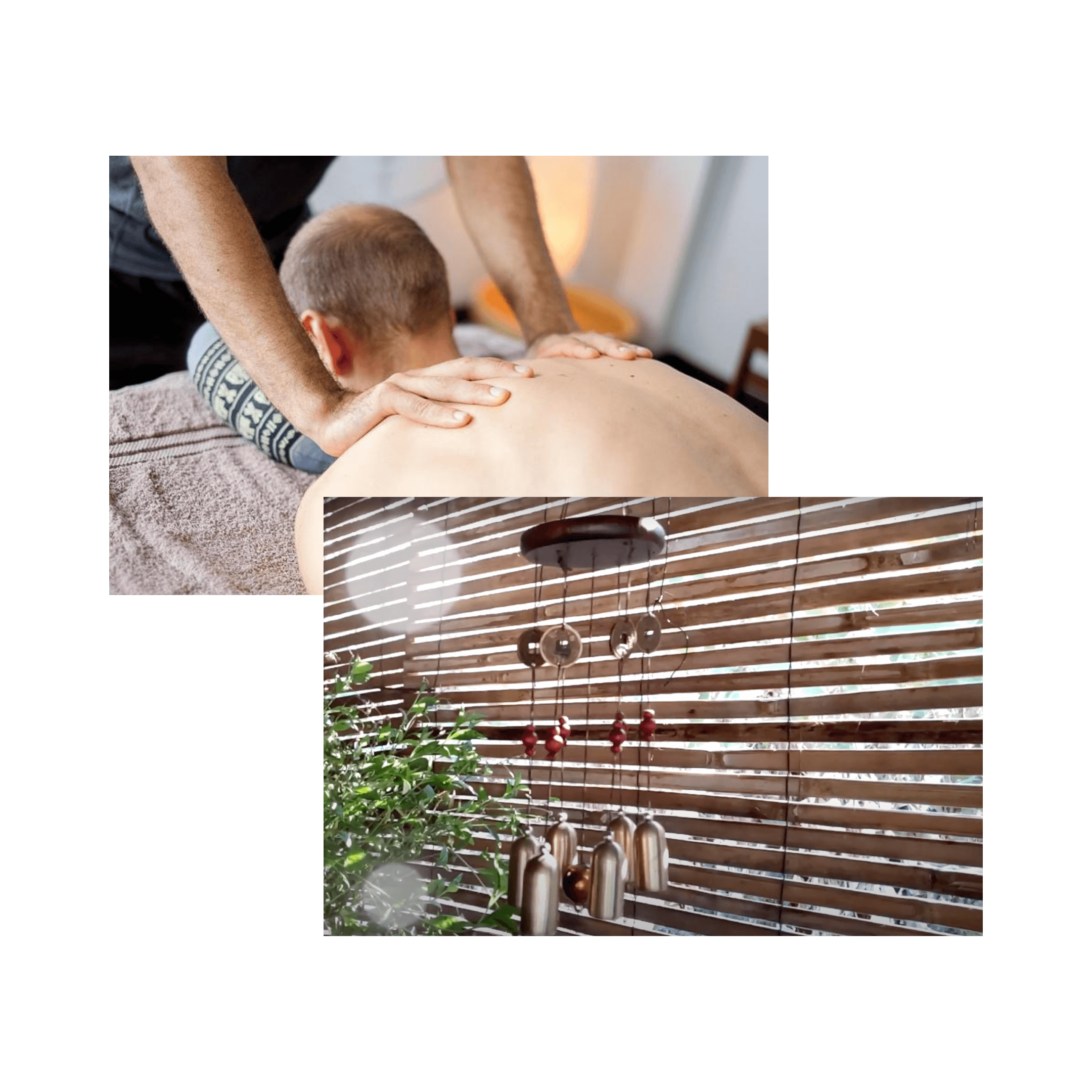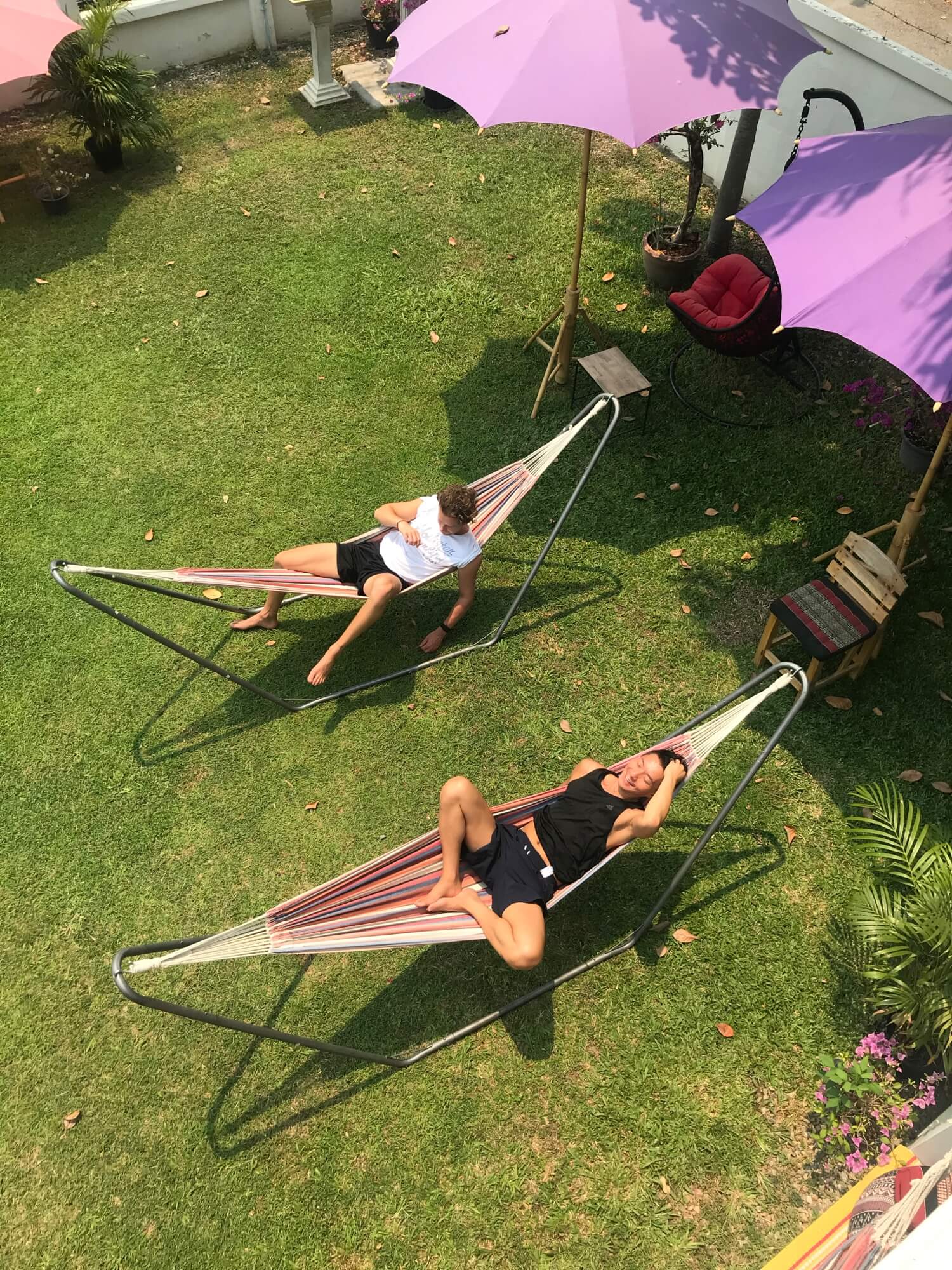 HOLISTIC STRESS MANAGEMENT

We believe in a holistic way of working and coping with stress and how to restore our energy levels to become happier and healthier. Through our Holistic Health Evaluation we use assessments to learn more about your overall health and current lifestyle. We will then not only work on your immediate stress symptoms, we will also work on long term and sustainable lifestyle changes. When working with stress we use tools such as Grounding Techniques, Meditation, TRE, Therapeutic Treatments, TCM, Reiki and Movement Patterns together with Healing Nutrition, Recovery Habits and Holistic Lifestyle Coaching. We also locate emotional and energetic blockages and all programs are individually created. At our wellness retreat you will get an all inclusive healing experience and go from stress to vitality and creativity. 
A PEACEFUL LIFE WITH BETTER SLEEP AND FEELINGS OF HAPPINESS AND RELAXATION
The solution to stress is to ground early and set the tone for your day the first thing you do in the morning and to regulate early before the momentum of stress has gotten an upper hand on us. When you are feeling stressed out it has most likely started out a lot earlier than you think.
METHODS
All our programs are individually created and we use a vary of different tools based of your needs.
Abdominal pressure points and energy massage for aiding organ functions, blood flow, releasing energy and emotional blockages, improving gut vitality and GI functions.
Tension & Trauma Release Exercises is a series carefully selected exercises  and used as a natural stress release in order to cope with pent up energy in our nervous system.
Is about body and present "now" time awareness. The ability to feel your skin and to be connected to your breathing patterns, your emotional responses, your thought patterns and bodily sensations.
SLEEPING HABITS
Sleeping is the cheapest and most effective aspect of a healthy mind-body-spirit connection.
Relaxing the mind and through increased awareness and self observation we locate and address blockages and stagnation in our bodies.
We will guide you to move according to your daily needs and to express yourself physically in any way that you desire.
DAILIY ROUTINES
We provide you with a personal practice, meditation and self regulation tools to support your journey.
How we navigate in the social construct that we call everyday life and how we choose to interact with other people.
Every cell in your body is replenished and replaced with the nutrition we intake on a daily basis and food is a major key on our journey to health.