Transformation Program
LET GO OF WHO YOU WHERE TO BECOME WHO YOU TRULY ARE
OUR LIVE-IN TRANSFORMATION PROGRAM INCLUDES
We have three rooms available for our residential clients, one Master Bedroom with a king size bed for one or two guests with private bathroom. One Twin Room with a king size bed for one or two guests and a Single Room for one guest.
Retreat prices are individual and based on personal needs, please contact us for details.
Included in your stay
3 meals per day plus snacks or full detox fasting protocol.
Holistic Health Evaluation.
Yerba Mate & Medicinal herbal tea.
Room with air condition, fan and private balcony.
Laundry & Fiber Wifi.
3 sessions per week with training, coaching or treatment.
Weekly schedule with Movement Class, Ice Bath & Steam Sauna, Gong Bath & Meditation.
30 day meditation program.
Written report based on your health evaluation and program.
There is one bicycle available for the community to use.
We have a large gym area available for you when there are no group or private sessions.
Large open roof top terrace to be used for yoga, meditation or daily practice.
The weekly schedule is a mix between group activities, your own practice and open community activities. We start everyday with noble silence during meditation and breakfast and we practice conscious awareness and high vibration during the day.
The base of your program is a Holistic Health Evaluation which we include in your fee if you stay with us longer than one week. The result of the evaluation together with your needs we will create an individual schedule for you.
This option is suitable for you who are looking to;
Prioritize and set aside time for a deeper personal lifestyle change.
Recover from stress.
Have a place suitable for a emotional and spiritual transformation.
Need to recover after an injury or surgery.
Improve your overall health with added accountability.
Find deep rest and explore new areas of regeneration and restoration of energy levels.
Have the tools, space and support for to do a body transformation.
Do a holistic detox or fasting protocol.
Make lasting changes to your nutritional habits and choices.
Develop a deeper spiritual connection through silent practice.
Our intention is to create a harmonious and peaceful space for our spiritual practice, physical healing and our energy work. We are creating a holistic community with the tools needed for a healthy and active lifestyle. We provide a safe space for your transformational journey whether it is spiritual, physical, emotional or mental.
We use ancient eastern way of mind-body-soul philosophy together with a modern sport medicine approach, behavior psychology, anatomy, physiology and fascia studies to bring a complete holistic view on your health. To unlock deep emotional and behavioral blockages we use powerful shamanic practices. We merge the old and new in a sustainable way to make you have natural as well as useful tools and habits along your way in life.
We believe in an organic, non-processed, plant based diet free from sugar and gluten. A mix between raw food and lightly cooked food. We also practice intentional cooking to put positive energy into the food and the ambiance around eating in general. It makes for a delicious extra spice!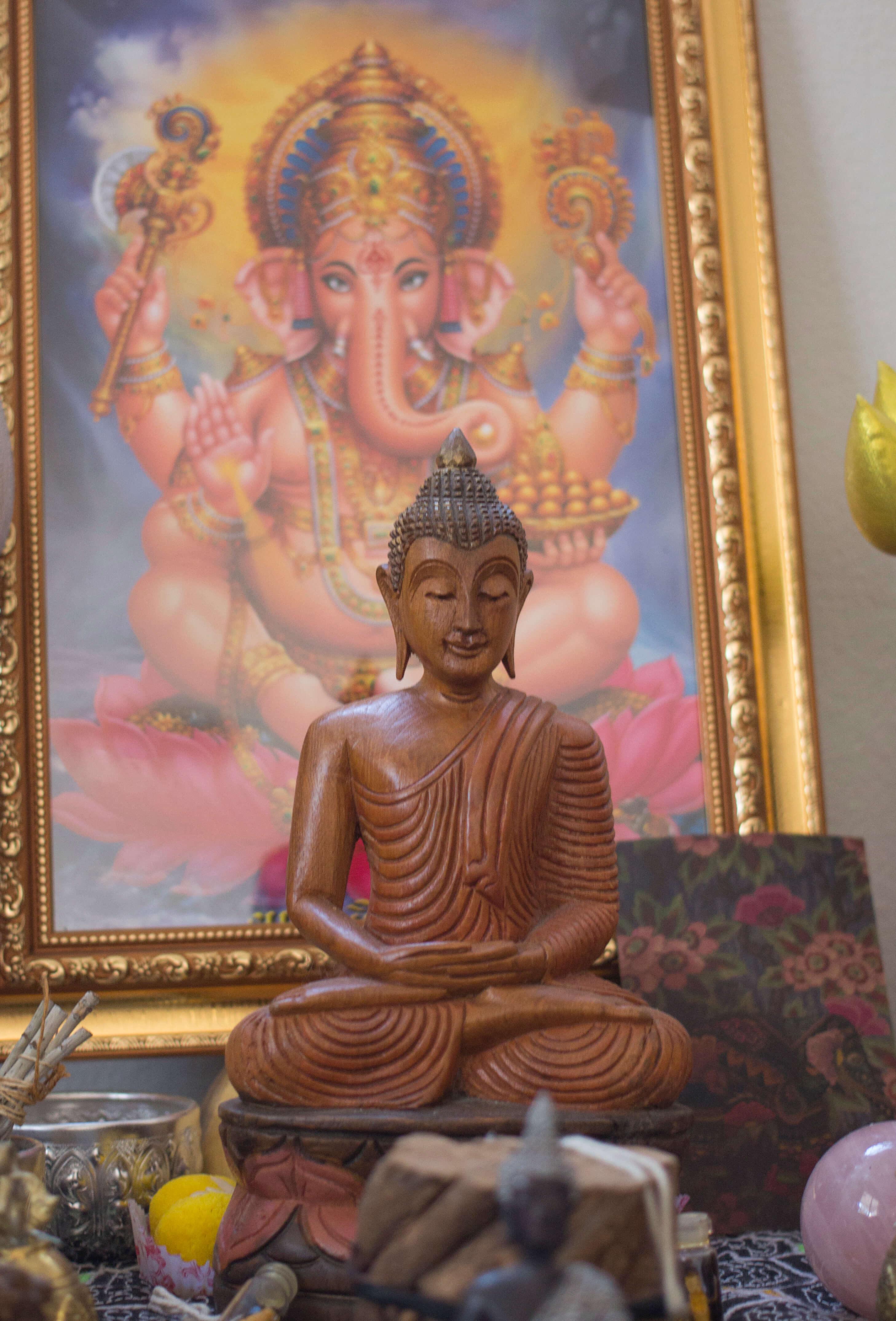 We experiment with herbal organ healing through Traditional Chinese Medicine, herbal tinctures, and natural herbal medicine. Depending on where you are in the healing process we use these form of treatments to boost and clean the organs back to their natural working state. Working from the inside and out to give you the energy needed to make the changes you are looking for.
Our daily practice includes energy work, meditation, yoga, functional movement classes and we set the intentions of reaching a high vibration of heartfelt fun. We believe in the conscious work of remaining in "high spirits" as a natural state in everything we do. This is all more easily realized through our community and the ability to integrate your work at a deeper level in this environment. At our center we practice noble silence, we work together as a community and we believe in the conscious work of remaining in "high spirits" as a natural state in everything we do. 
Want to know more about our Transformation Program and how we can help you? Come visit us in at our center in Chiang Mai or book your consultation online. You can also send us and email, we will happily answer all of your questions. 

Whether you choose to work with us regarding one area or all of the above you can choose to sign up for one session or commit to longer programs. You can choose to work only with one specific part in any of our programs or incorporate several aspects to enhance your health. One session lasts about 60-70 minutes, at the end of each session you will get some advices and/or a email summary sent to you depending on your needs. We offer single sessions or packages of sessions, you can choose from 1, 6, 12 and 20 sessions. We also have a monthly membership option where you create your own membership program based on your needs and your budget.
One single session is 50 USD or 1500 THB.
Our 'Welcome package' includes 6 sessions and is optimal for you who are looking to get started within the holistic way of life or if you have limited amount of time to work with us. This package usually lasts about 1-2 months with 1-2 sessions per week and serves as a good base for your future practice.
In our Welcome Package we include :

6 sessions of your choice.

1 initial assessment for the best suitable starting point of our work together.

1 Customized Holistic Practice Plan.
Our Deep Dive package includes 12 sessions and is suitable for you who are looking go deeper on your health journey. This package usually lasts about 3 months with 1-2 sessions per week. This more comprehensive package allows us to not only find a good base for you but also to look deeper into your situation and current lifestyle.
In our Deep Dive Package we include:

12 sessions of your choice.

2 assessments for the best suitable for our work together.

1 Customized Holistic Practice Plan.

1 Assessment Follow Up.
Our Lifestyle Package includes 20 sessions and is suitable for you who wish to work with your holistic health on a long term basis. This package usually lasts 3-6 months with 1-2 sessions per week. With this package we are able to make big changes as we have time to look at any part of your current lifestyle or go deep into your current sistuation.
In our Lifestyle Package we include:

20 sessions of your choice.

Our full Holistic Health Evaluation.

2 Customized Holistic Practice Plans.

2 Assessment Follow Ups.