Pain & Injury Wellness Retreat
ADDRESS THE ROOT CAUSE IN A SAFE ENVIRONMENT
PAIN IS AN OPPORTUNITY FOR GROWTH
Living with The Spirit is a pain and injury clinic in Chiang Mai where you can rebuild your confidence in your body's abilities and unleash your potential from the inside out. We can help you heal from physical injuries and recover from surgery through supportive and safe methods. Overcome acute and chronic pain through a holistic blend of sports-specific training programs, therapeutic treatments and increased body awareness.
We specialise in sports rehabilitation and athletic prehabilitation, seamlessly blending Western and Eastern healing practices. This includes myofascial pressure points and energy lines, traditional massage and physical exercise coaching. We have the tools, space and support to facilitate a full body
transformation. You will undertake a physical assessment and explore your trigger points to create a personalised treatment plan. Everything harmonises to heal the root cause of your pain. You will be able to reflect on and feel the progress in your ever-strengthening body and mind.
DO YOU NEED TO GO ON A WELLNESS RETREAT?
So if you:
Are pained by a disease,

Are suffering from acute and chronic injuries,

Are stuck in endless cycles of rehabilitation, 

Are looking to recover from surgery,
Or if you:
Feel limited by your pain,

Are looking for an alternative approach to relieve it, 

Want to address the structural root,
Living with the Spirit Pain and Injury Clinic has a place for you. Working with you to reclaim the quality of life.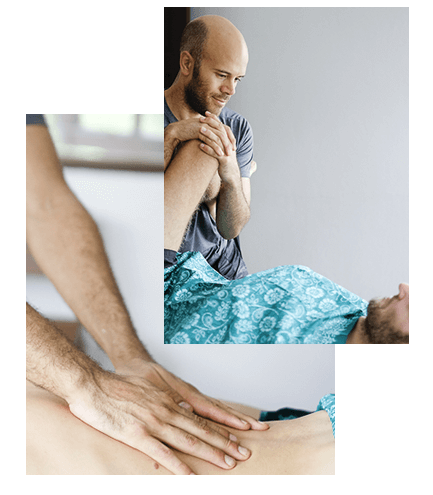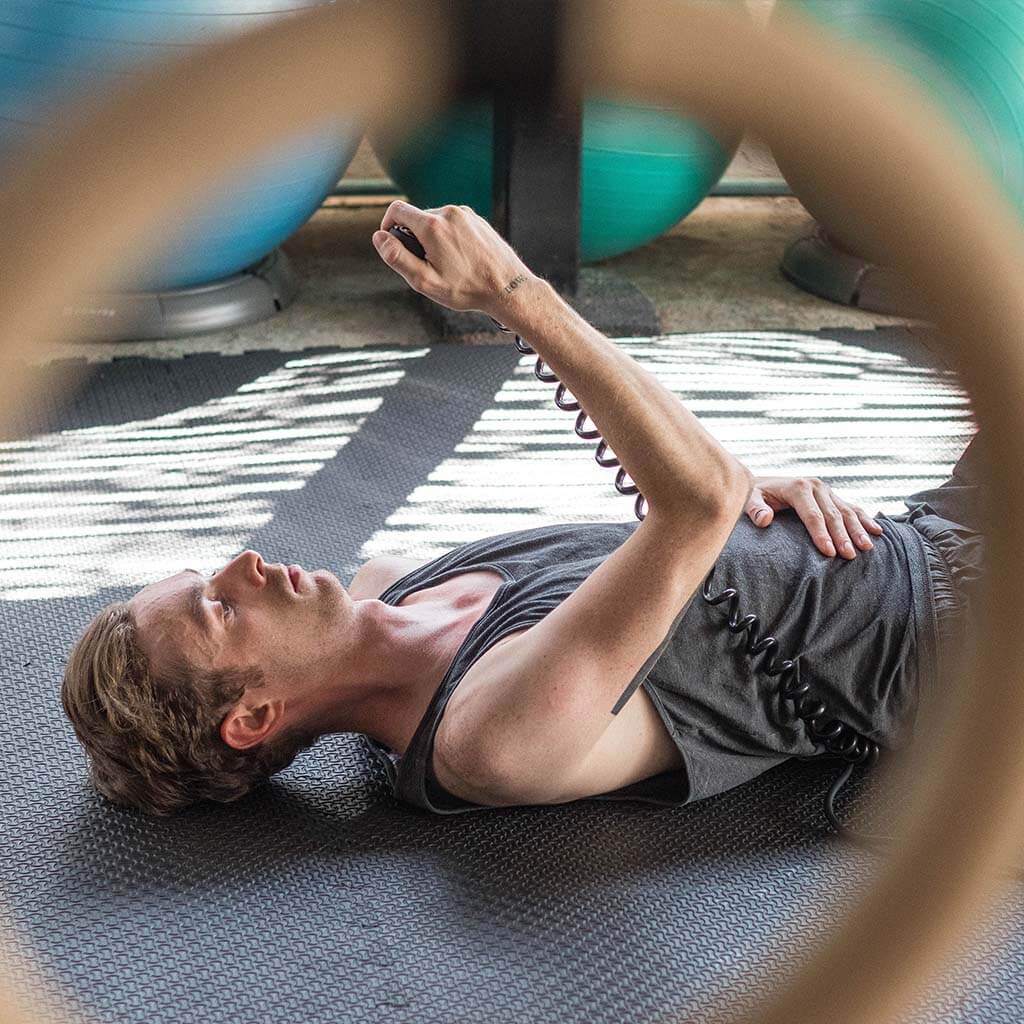 We are born fluid and begin to move as children without conscious thought, expressing ourselves with our bodies with ease. However, as life goes on and we experience emotional or physical trauma, this becomes more challenging. 
We can help restore your faith in your body's capabilities, through a careful balance of sports rehabilitation, functional movement and physical conditioning. Through a personalised program, you can transform your body using techniques including dynamic stretch movements and body weight exercises.
At Living with the Spirit, we are holistic practitioners and focus on two fundamental approaches.
Addressing the root cause of the pain and not merely masking it.

Facilitating the body's natural healing ability, not simply imposing our own.
Through our synergy of Western sports medicine healing methods and Eastern mind-body-soul philosophy, we don't simply focus on the injured moving part. We look at how each part engages and connects to become a whole, thriving body. 
Our Pain and Injury Clinic is a safe environment, we help you avoid future injuries by redressing movement patterns and removing imbalances within the body. Recapture the vibrant self-expression of your youth, become flexible within your body and build the strength of your mind.
In our Holistic Detox we create an individual detox program for you based on your current health status, experience and needs and you have our support through the whole process. The program can be done at our center or online.
TOOLS
All our programs are individually created and we use a vary of different tools based of your needs.
THERAPEUTIC TREATMENT
We bridge western modern sport medicine with eastern philosophies and energy work to bring a unique approach on physical, energetical and mental health therapy. Read more
PERSONAL TRAINING
We are specialised in sports rehab, recovery from injuries & surgeries, athletic prehabilitation and performance. Read more
HOT & COLD TREATMENT
Boost your immune system, improve your health, relieve stress, get more circulation and get better sleep.
MOBILITY & MOVEMENT PATTERNS
We use natural body flow movements for increased mobility and circulation, dynamic stretch and movements from lying, seating, to standing. Read more
TRIGGER POINTS
Foam rolling for myofascial pressure points, foam rolling mobilisations for improved joints mobility and pressure point ball for myofascial pressure points.
MEDITATION & MINDFULNESS
Through increased awareness and self observation we locate and address blockages and stagnation in our bodies and we improve our body connection and performance. 
REHAB & PREHAB TRAINING
Build your body up after injury or surgery or use preventive training to avoid any injuries physical setbacks.
GROUNDING & BODY AWARENESS
Is about body and present "now" time awareness. The ability to feel your skin and to be connected to your breathing patterns, your emotional responses, your thought patterns and bodily sensations.
EMOTIONAL REGULATION
When we learn to transform and understand the root cause, real changes can begin to happen in our lives and a large amount of energy can be reclaimed.
Our 'Welcome package' includes 5 sessions and is optimal for you who are looking to get started within the holistic way of life or if you have limited amount of time to work with us. This package usually lasts about 1 month with 1-2 sessions per week and serves as a good base for your future practice.
In our Welcome Package we include :

5 sessions of your choice.

1 initial assessment for the best suitable starting point of our work together.

1 Customized Holistic Practice Plan.
Our Deep Dive package includes 10 sessions and is suitable for you who are looking go deeper on your health journey. This package usually lasts about 2-3 months with 1-2 sessions per week. This comprehensive package allows you to look deeper into your current lifestyle and what changes can be made to create a stronger, healthier, and more vital version of yourself.
In our Deep Dive Package we include:

10 sessions of your choice.

2 assessments for the best suitable for our work together.

1 Customized Holistic Practice Plan.

1 Assessment Follow Up.
Our Lifestyle Package includes 20 sessions and is suitable for you who wish to immerse yourself in a complete lifestyle transformation package. This package usually lasts 3-6 months with 1-2 sessions per week. With this package, we can make lasting changes as we have time to look at any part of your current lifestyle or go deep into your wishes about how you want your life to be.
In our Lifestyle Package we include:

20 sessions of your choice.

Our full Holistic Health Evaluation.

2 Customized Holistic Practice Plans.

2 Assessment Follow Ups.