HOLISTIC LIFESTYLE ONLINE COACHING
Online Coaching is perfect if you don't have the opportunity to come stay with us we bring our lifestyle to you. Introducing a holistic approach into your own home is easier now than ever before. We will provide you with a tangible blueprint for you to make the changes necessary to align mind-body-spirit with the way you want your life to look like. We offer you 2 step-by-step online programs with support you along your way to holistic health. You can choose Online Coaching from Restorative Holistic Detox with Sara or Holistic Nomad Workouts with Simba. 
ONLINE RESTORATIVE DETOX SESSIONS
Detoxification is not a system of treatment or a way to remove symptoms; it is a system of curing by addressing the cause of the disease. It involves the understanding that the body is the healer, and that energy is at the core of healing. I use restorative detox to heal your body from inside and out. Restore the PH balance in my body and create an environment that helps my body to self heal through alkalization and detoxification. I use raw food, fruit, nuts, seeds, juice and fasting protocols to restore the body to its natural state. In my one on one online coaching I will share everything that I have done in my holistic lifestyle that could be of use for you.
STRENGTHEN YOUR BODY FROM THE INSIDE 
My name is Sara and I am 41 years old. I am originally from Sweden and I have lived in Chiang Mai for the past two years. I have a corporate background where I worked with Digital media, Management and Business Development. I left Sweden for Chiang Mai to focus solely on Holistic Health and a holistic lifestyle. I spent one year in the jungle outside Chiang Mai practicing with a local Shaman, working through stress, emotional blockages and deprograming of deep imprints. In my old western lifestyle I learned how to be stressed, low on energy and unhappy. Now I know how to change that into being healthy, happy and full vitality through changing my lifestyle.
Recover from physical, emotional or mental stress with restorative detox. Create healthy habits, new lifestyle routines, energy rejuvenation and find your lifestyle balance. The detox helps you to quiet your mind and regenerate the nervous system, to rebuild the tissue and promote tissue function. Clean out the body and strengthen the cells to bring about genuine healing. I will guide you back to balance and harmony.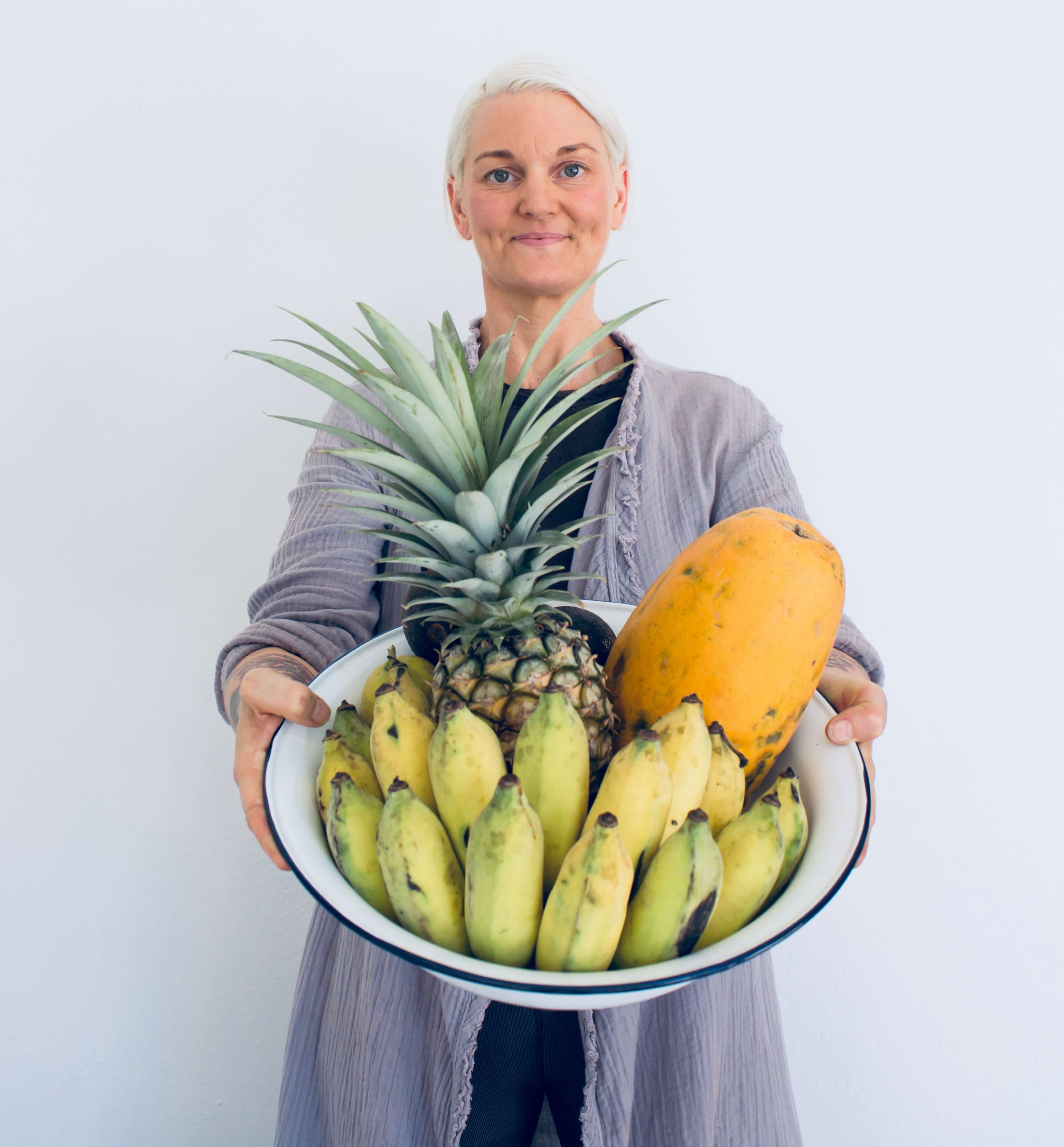 HYPOTHYROID AND STRESS HEALING
My main area is Restorative Holistic Detox to heal Hypothyroidism and to recover from physical, emotional or mental stress. Join my 8 step online program where I create an individual Restorative Holistic Detox program for you and where I share the tools I have learned through my own process. I will personally guide you through the steps of your detox and together we will create a new baseline for your lifestyle and make the changes needed for your long term health.
Allow yourself the time and discipline to become alive again through detoxification! Put your heart, self-discipline and soul into it. Detoxification will be one of the greatest things you do for yourself in your lifetime. I use raw food, raw fruits, fruit and vegetable juice and fasting protocols in my program. If you diet consists of 80% raw fruits and vegetables, and 20 percent nuts, seeds and cooked vegetables, you will experience tremendous health. If your diet consists of 100 percent raw fruits, vegetables, nuts and seeds you will experience incredible vitality and robust health. Come join me with Online Coaching on my way to vibrant health!
ONLINE PERSONAL TRAINING & NOMAD WORKOUTS 
We do not need much to stay healthy; workout anywhere you like. Physical exercises results stems from knowing: What are you doing? Why are you doing it? How long should you do it? How often? When should you rest and when is it a good time to resume a workout? When should you progress or regress your program? This program is designed to build a solid foundation in your body, working from the inside and out. Addressing your way of moving, eating, sleeping, mental attitudes, body awareness, and intuition so that you will achieve a healthy and robust mind-body-spirit connection.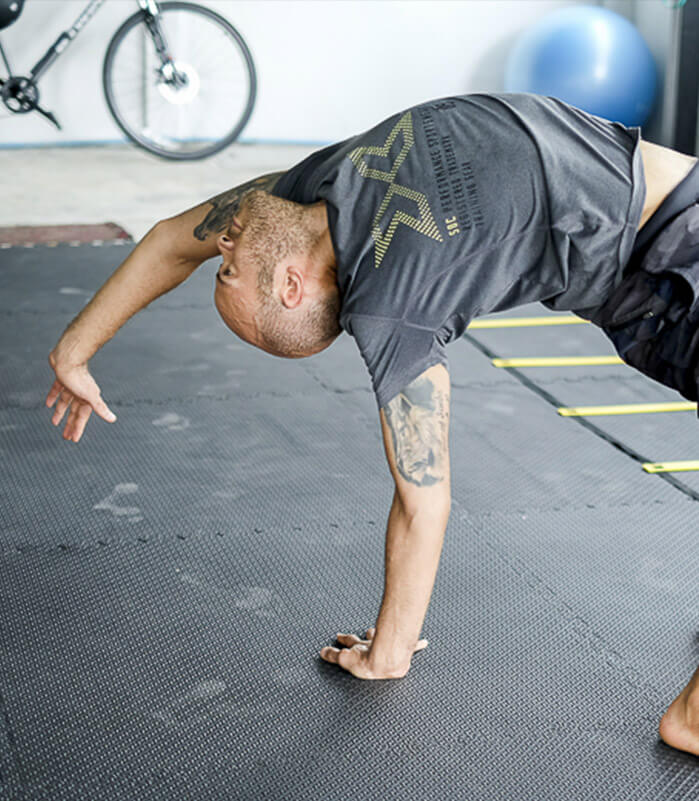 To live a minimalist lifestyle means to have less worldly belongings to be more mobile and flexible. Having a minimalistic lifestyle does not mean that we have to be always traveling. It does, however, say that we are less attached to worldly things and strive to have fewer belongings. Buying things that we do not want makes us spend resources acquired through hard work into something that will act as a constant reminder of wasted energy. Even if we bought something that felt like a bargain, it would steal energy and resources from us that's better used elsewhere.
The Nomadic Lifestyle is often very ungrounding and sometimes unsettling. It has a lot of benefits, like meeting new cultures and exploring our beautiful world. The downsides are not being able to create deep connections to people due to constant traveling and relocation. The amygdala part of the brain is also constantly scanning our environment for signs of danger. When we move around and sleep in different areas of the world, it is continuously active. Scanning for new sounds, valuing new smells and does not allow us to enter into the deeper stages of sleep if we are continually moving around. That is why this program will help you feel more grounded and connected to your mind-body-spirit wherever you will find yourself in the world. The program will also create a healthy and robust body foundation that you can always call home.
HOW CAN A LIFESTYLE COACH HELP YOU ?
We would love to get to know you better and offer you a free consultation. Want to know more about any of our services or do you just fancy a chat? We are happy to answer all of your questions and to get to know you better. Please let us know if you want more specific information about how we can help your individual needs.

Our 'Welcome package' includes 5 sessions and is optimal for you who are looking to get started within the holistic way of life or if you have limited amount of time to work with us. This package usually lasts about 1 month with 1-2 sessions per week and serves as a good base for your future practice.
In our Welcome Package we include :

5 sessions of your choice.

1 initial assessment for the best suitable starting point of our work together.

1 Customized Holistic Practice Plan.
Our Deep Dive package includes 10 sessions and is suitable for you who are looking go deeper on your health journey. This package usually lasts about 2-3 months with 1-2 sessions per week. This comprehensive package allows you to look deeper into your current lifestyle and what changes can be made to create a stronger, healthier, and more vital version of yourself.
In our Deep Dive Package we include:

10 sessions of your choice.

2 assessments for the best suitable for our work together.

1 Customized Holistic Practice Plan.

1 Assessment Follow Up.
Our Lifestyle Package includes 20 sessions and is suitable for you who wish to immerse yourself in a complete lifestyle transformation package. This package usually lasts 3-6 months with 1-2 sessions per week. With this package, we can make lasting changes as we have time to look at any part of your current lifestyle or go deep into your wishes about how you want your life to be.
In our Lifestyle Package we include:

20 sessions of your choice.

Our full Holistic Health Evaluation.

2 Customized Holistic Practice Plans.

2 Assessment Follow Ups.