THOMAS "SIMBA" ANDRÉASSON
Hello everyone, my name is Thomas, but most people know me as Simba. I am 35 years old and born in Sweden. I come from a family with deep roots in the Dominican Republic, where my father originates. I have always had and felt a close connection to the spiritual and shamnic traditions of South America. Since the age of 7, I have practiced martial arts, meditation, body movements, holistic nutritional habits, and energy work. My background is as a holistic lifestyle coach with a strong emphasis on holistic health, where I use physical exercise and bodywork treatments as my primary professional tools. After many years of looking for my way forward, my life today is a journey towards vitality and happiness. I have studied many philosophers that I am freely sharing with my clients or with anyone that wants to learn more about it means to live in peace.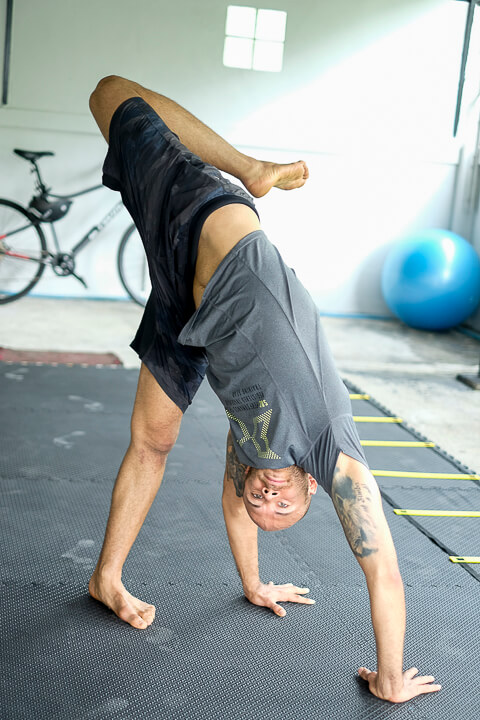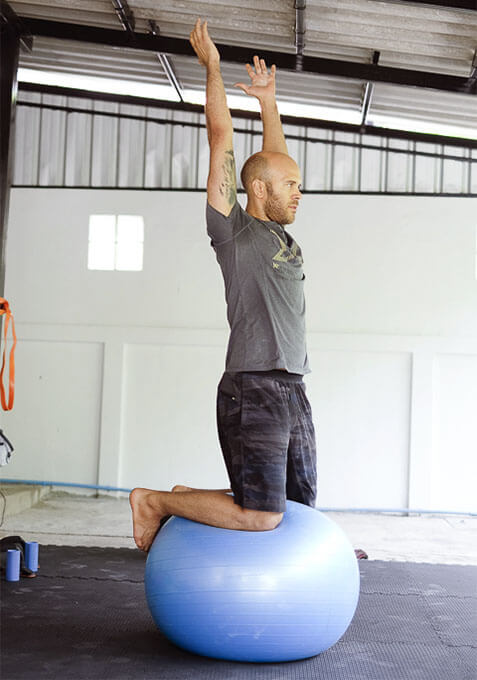 FROM GOTHENBURG TO CHIANG MAI
Growing up in a martial arts family, all I ever wanted was to become a Pro Fighter, I had my successes and setbacks. For each delay or injury, I learned how to personally manage and how to effectively rehab. This personal experience taught me that I had to live a sustainable lifestyle while exercising. Simply becoming strong and fit was not enough, especially when it came to happiness. After a severe ACL injury I had to give up my dream of becoming a MMA fighter and my life path changed quickly after that.  I focused on finding a different purpose than being a full-time fighter. Slowly but surely it dawned on me that I wanted to become a healer and holistic practitioner. I believe that bridging Western, Oriental, and spiritual/shamanic practices to create a holistic approach towards health is the most powerful one there is.
In 2018 me and Sara chose to leave our old life behind and start a new one together. We sold off everything that we owned to co-create our Holistic Lifestyle Center, Living with The Spirit in Chiang Mai, Thailand. Together we set off on a direction towards a holistic lifestyle, and what a journey it has been! Today we are fully operational and up and running and a highly sought after source for learning how to live a healthy holistic lifestyle.

WHAT IS MY FOCUS TODAY?

My mission now is to be of service to the world by sharing my journey, my tools, compassion, and experiences to promote wellbeing to others by showing them my way of life. I use holistic personal training, movement coaching, lifestyle coaching, manual therapeutic therapy, and spiritual/energy/shamanic healing as my primary tools. I work in terms of single sessions on & offline, email coaching, group classes, small group sessions, workshops, seminars, and retreats as my way of sharing knowledge.
You can work with me both directly here at the center or Online through private sessions. The Holistic Treatment Programs and in Private Coaching Sessions can be customized and are flexible to whatever your needs might be as a client. If we can help and support you on your road to recovery or creating a holistic lifestyle then we are happy to do so. If we feel we can not provide you with the best possible healing and treatments for your specific needs then we are upfront with that as well. The clients that choose to work with us are looking for a new path forward with a new perspective on health and an approach that simply works.
The easiest way to know if our Holistic style of health and coaching is right for you is to book a free consultation and speak with us directly. Then we have plenty of time to answer any questions you may have and also present to you viable options for healing and recovery. Looking forward to hearing from you.
Simba's credentials: Currently studying to become a Detoxification Specialist with Dr. Robert Morse, certified TRE® provider, Reiki level 1, Chi Nei-Tsang masseur, Holistic Lifestyle Coach, Corrective Exercise Coach, Coach in Behaviour Science within Sport and Fitness, Advanced Manual Therapist, Massage Therapist, Personal Trainer and Performance Coach, Training for different phases of pregnancy, Movement Coach.