Experience Our TRE® Module 1
IMMERSION TO YOUR AUTONOMIC NERVOUS SYSTEM
WELCOME TO OUR TRE® MODULE 1 – ONLINE OCTOBER 13+14 2023
In this module, we focus on getting to know yourself more deeply by understanding the polyvagal theory and how it affects your everyday life. The main goal is for you to feel safe to start using TRE® by yourself in your practice.
TRE® MODULE 1 IS PERFECT FOR YOU WHO:
Wish to learn how to practice TRE® safely by yourself and include it in your practice
Want to have a deeper understanding of your Autonomic Nervous System
Want to learn more about Grounding & Self-Regulation

HOW TO PRACTICE TRE® SAFELY AND INCLUDE IT IN YOUR PRACTICE:
UNDERSTANDING YOUR AUTONOMIC NERVOUS SYSTEM:
GROUNDING & SELF-REGULATION: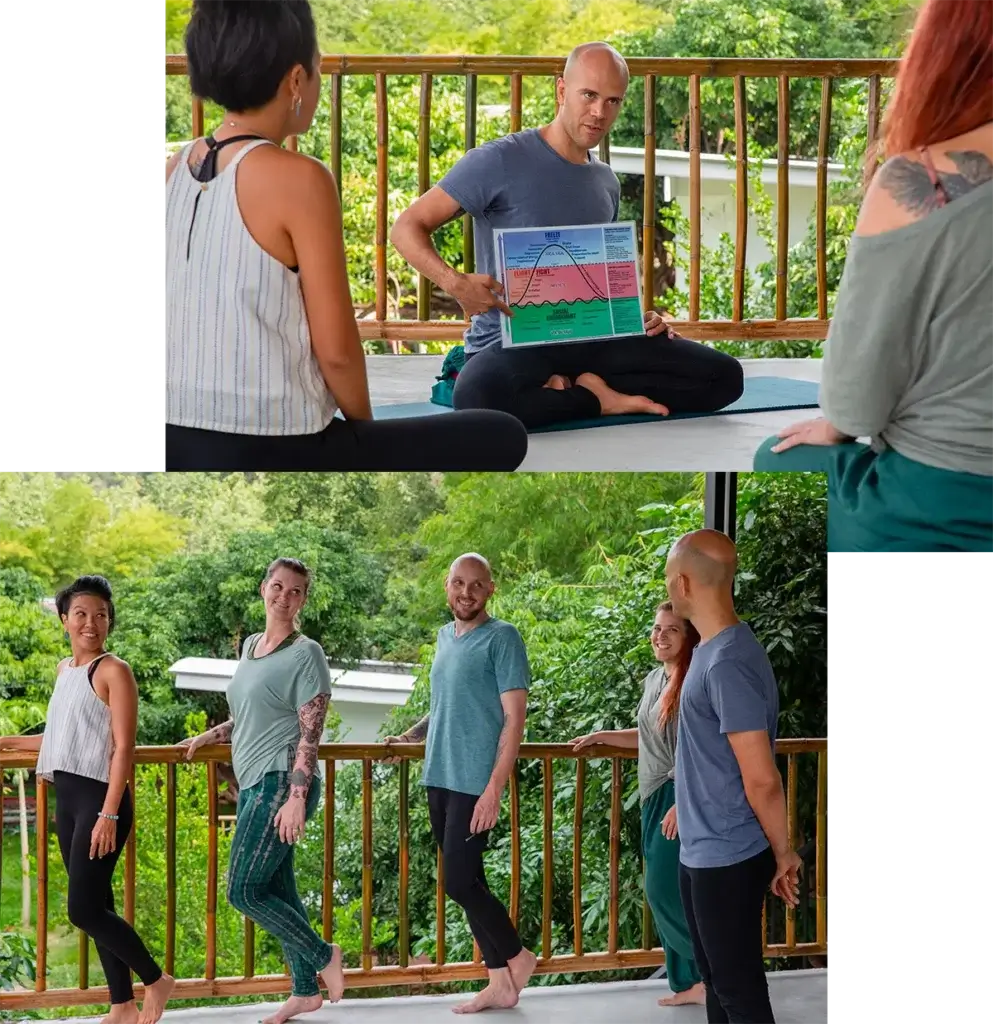 TOPICS THAT YOU WILL LEARN IN THIS TWO DAY'S ONLINE WORKSHOP:
When will the module be held?
Module 1 will be held Saturday-Sunday, the 14+15 of October 2023,
from 2 PM to 8 PM  GMT+7/Asia Bangkok Time.
What is the fee for this module?
400 USD for Module 1
Where will this TRE module 1 be held?
Online via Zoom
Module 1 can be a stand-alone module in the TRE® Provider Program.
DM us with any questions. We are happy to answer!
Apply by booking a discovery call below.