Living with The Spirit
WELCOME TO OUR RETREAT CENTER
WHAT IS LIVING WITH THE SPIRIT?
We, Sara and Simba, founded Living with The Spirit after we began our own journey towards self-love and holistic healing. Our purpose was to reconnect with our own sense of being and to strengthen our mind, body and spirit. We left our old life in Sweden behind  and we have since then focused on creating a holistic healing space for ourselves and others. After searching and struggling for many years we were eager to design and immerse ourselves in a healthy holistic lifestyle. 
While doing the work on ourselves we also opened up our space for others who were on the same holistic path. We have now built a fully operational retreat center so that we can share our philosophy and lifestyle with anyone who feels motivated and ready to change to a healthier way of life. At our holistic retreat center in Chiang Mai, you can join us to put full focus on your own personal self transformation.
You are more than welcome! 
***New August 2020 You can now work with us from home through our Online Personal Treatment Sessions ***
Our focus here at Living with The Spirit is to strengthen the connection between your mind, body and spirit into one holistic unit. We do this by primarily correcting and adjusting the areas that hinders us from aligning with this true holistic health. It is only when we look at ourselves from a holistic perspective that our dynamic nature becomes apparent. Any path of real healing has to take all parts of our being into consideration to truly be effective and long lasting. Our body has a powerful ability to self-heal and regulate when it is in a state of balance and harmony. 
To bring about this balance we need enough vitality to heal and we cultivate this by addressing physical, mental or spiritual imbalances first. By removing and overcoming imbalances that are holding us back we then return towards a state where we can see the path ahead with more clarity. This vitality also supplies the energetic motivation to make the appropriate changes. This is where we all need to start, from where we are now.
We have worked through years of accumulated stress, negative emotions, personal trauma, and found a healthy connection to our own spirit. We did this by taking the time to immerse ourselves in our own personal transformation on a daily basis. Through this holistic healing process we have been able to return to a healthy heartfelt state of being where we feel healthy and happy.
For us to heal the mind, body, spirit connection means practically that we see how the connection between all these areas fit together as one unified whole. If the body is lacking in vitality then it will affect our mood and attitude in a negative way. If your outlook and mindset is not progressive we too easily falter in our steadfastness to uphold a healthy lifestyle. And at the same time when we feel disconnected from our spirit we find it difficult to muster the clarity, motivation and negativity needed to navigate ourselves forward.
OUR HOLISTIC HEALTH CENTER IN CHIANG MAI
This is how we see the mind, body and spirit interconnected holistically. When we approach healing with this clarity we can focus on healing holistically. When these three areas are aligned real transformation can occur. We now share our practical techniques, healing strategies, and holistic lifestyle tools to allow others to experience the same deep holistic healing in their lives. 
Our retreat center in Chiang Mai is designed to support you to move towards holistic healing and personal transformation. We offer the opportunity to join us for an all inclusive live in transformation program to work with us directly. You are welcome to stay with us on a weekly basis or a longer term arrangement and stay on a monthly basis. We are flexible depending on your needs.
Here we provide the quiet safe space, nurturing foods, therapeutic treatments, and personal guidance to support your transformation. Through our Holistic Health Assessment we are able to accurately determine where your health journey ought to begin. Once the main areas of focus are established we can then present you with an effective and healthy path forwards towards your desired goals.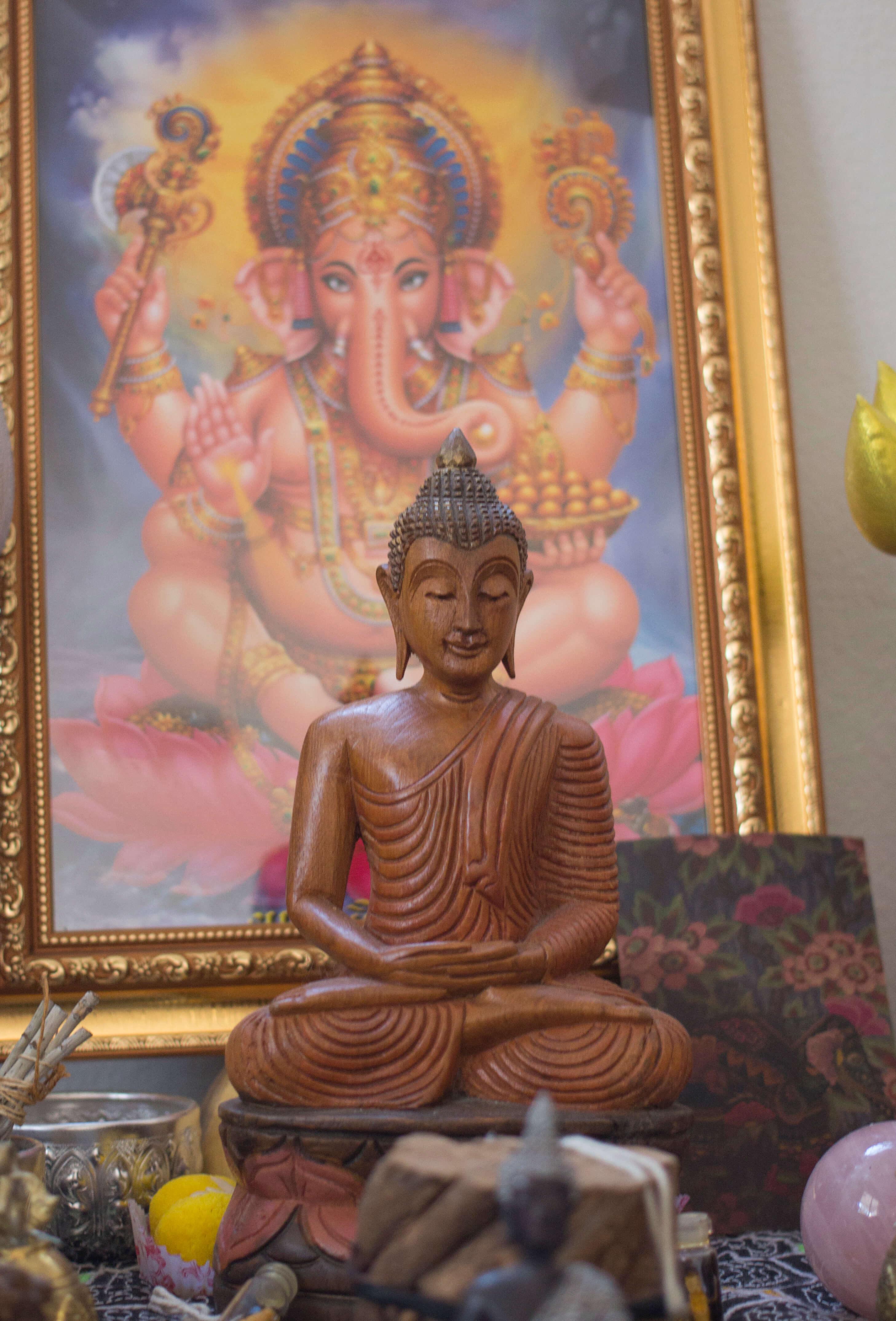 The areas we specialize in for our holistic healing process here at Living With the Spirit are Holistic Detox Protocols, Stress and Emotional Management, and Pain and Injury Recovery.
At our All-Inclusive And Individual Wellness Live-In Retreat we open up our home for those who need a safe space to transform. All our retreats are custom made based on your needs and we use natural holistic methods. We always invite you to a free discovery call to answer all of your questions.
Beautiful Chiang Mai is a place for recovery and rejuvenation and the home of the powerful traditional Lanna Thai culture with many traditional healers, Buddhist temples, Traditional Chinese Medicine doctors, and plenty of organic farms. This makes the overall environment ideal for personal transformation, rejuvenation and letting go of old habits.
The former seat of the Lanna kingdom is a blissfully calm and laid-back place to relax and recharge your batteries. Participate in a vast array of activities on offer, enjoy some of the many outdoors activities, or just stroll around the backstreets and discover a city that is still firmly Thai in its atmosphere and attitude.

WHAT CAN YOU EXPECT AT OUR WELLNESS RETREAT?
For you to have a better overview of what the process of staying with us might look like we have included an example workflow and process below. Please take into consideration that this is only an example of the many steps of a typical stay with us. We are fully flexible and have the capacity to adjust to any specialized needs or requests. Please contact us for more information or additional questions.
1. The Free Discovery Call
Working with us always starts with your initial free discovery call. This is where you get a chance to ask any questions you may have about if we are the right retreat center for you. It also gives us the chance to get to know you better and the current state of your holistic health. Here we learn what you are hoping to get out of your stay with us. We focus on a small amount of clients to guarantee the highest possible quality. The free discovery call is our first chance to feel if we are a good fit for each other.
2. Are we a good fit?
If we all feel that this is a good fit and that we believe in the path forward together we then go ahead and make the practical arrangements necessary for your stay. You choose the accommodation option in our retreat center most suitable for you and decide on an arrival date. We greet you on your arrival or arrange for pick up where you stay or at the airport if you are arriving from out of town. We make sure that you get up to speed on all the amenities and options you have available to you during your stay. We make sure you feel welcome and at home.
3. The Holistic Health Assessment
If we decide to work together this is where it all begins, the groundwork. Before starting your healing process we sit down and do an extensive holistic health assessment. This ensures that we have all the information we need to create the most fitting and supporting program for you. We select the area of your health that we feel needs the most attention in order to strengthen your self-healing and recovery. We then present to you in a manner that makes it easy for you to understand and see the general overview of the proposed healing process. 
***New 2020 – You can also complete the majority of the health assessment online before your arrival at the retreat center. ***
4. Settle In, Relax, and Unwind
This step is so common it has become its own natural step, to settle into your new environment. First and foremost you most likely need to decompress and rest during your first time here. Rest and recovery is a skill, a skill that we rarely get to practice without being interrupted. Here you will have both the time, the space, and the ample opportunity to sleep and rest as much as you like and learn deep relaxation. Guilt free! Perhaps try out one of our many hammocks? This is a part of the holistic transformation journey that we are fully aware of that many struggle with, to unwind. So we emphasize and give you the supportive tools to reach a state of mindfulness and quiet inner peace.
5. We Begin The Transformation
During the health assessment process we will also decide upon the many different therapeutic treatment tools we have available for your transformation. We have a daily schedule to stimulate and cultivate the maximum holistic transformation and recovery possible. We typically have between 1-3 treatments, workouts or guidance sessions per day depending on your circumstances. This is easily scalable to your energy levels and recovery progress.
6. The Unexpected
As we begin the work of reaching your desired holistic goals together we make sure to keep a close eye on any unforeseen developments. There will always be 'bumps in the road' and challenges in any holistic strengthening or recovery program, and we are ready for them. With our wide array of tools and an extensive network of specialists available to us we can provide highly adaptive and flexible treatment programs.
7. Alternative Healing Methods
As most of our clients are also seeking a transformation on the mental and spiritual level we are not afraid to present you with alternative healing methods. We are not strangers to energy work and energy healing though we mainly focus and specialize on holistic health and the above mentioned areas. If you have preferences in any particular alternative healing methods please feel free to mention this to us during your initial free consultation.
This includes but is not limited to Reiki Sessions, Sound Gong Healing, or something as simple as a meditative Zen Organic Tea ceremony.
8. Written Program Summary
Before your departure we have a finishing session where we summarise and provide you with the results of the changes between your initial assessments and the progress of your holistic transformation. This is where we also lay out a plan and the practical tools to focus on for the future and how to deepen your practice once you are back home. We will also guide you in how to holistically integrate newly found areas of practice and deeper insights into your everyday life.
9. Online Follow Up Sessions (Optional)
If you would like to continue working with us once you have returned home you can easily do so through online sessions. This is a great way to make sure you have weekly support from us and to receive some support to adjust and integrate your new holistic lifestyle at home. These sessions are optional and available on request.
At our All-Inclusive And Individual Wellness Live-In Retreat we open up our home for those who need a safe space to transform. All our retreats are custom made based on your needs and we use natural holistic methods. We always invite you to a free discovery call to answer all of your questions.
WE WOULD LOVE TO HEAR FROM YOU
We would love to get to know you better and offer you a free discovery call. Want to know more about any of our services or do you just fancy a chat? We are happy to answer all of your questions and to get to know you better. Please let us know if you want more specific information about how we can help your individual needs.