We Value Healthy Living
HELLO, WE ARE SARA AND SIMBA
Together we to set out on a journey towards happiness, love and healing. Leaving our old life behind. Since then our aim has been to find our true selves and designing the lifestyle we always wanted. To have community and a healing space to share with anyone who feels motivated to change. Now, at our center, we can put full focus into self transformation.
Our intention is to create a harmonious and peaceful space for our spiritual practice, physical healing and our energy work. We are creating a holistic community with the tools needed for a healthy and active lifestyle. We provide a safe space for your transformational journey whether it is spiritual, physical, emotional or mental.
We use ancient eastern way of mind-body-soul philosophy together with a modern sport medicine approach, behavior psychology, anatomy, physiology and fascia studies to bring a complete holistic view on your health. To unlock deep emotional and behavioral blockages we use powerful shamanic practices. We merge the old and new in a sustainable way to make you have natural as well as useful tools and habits along your way in life.
We believe in an organic, non-processed, plant based diet that is free from sugar and gluten. We enjoy a mix between raw food and lightly cooked food. We also practice intentional cooking to put positive energy into the food and ambiance around eating. It makes for a delicious extra spice!
Herbal organ healing through Holistic Detox, Traditional Chinese Medicine, is something we highly encourage. We use this form of treatment to stimulate and clean the organs back to their natural working state. Activation of our internal system and increasing our Qi/Chi through the use of herbal teas and tinctures is highly effective. Working from the inside and out to give you the energy needed to stimulate your ability for self healing.
Our daily practice includes energy work, meditation, yoga, functional movement classes and we set the intentions of reaching a high vibration of heartfelt fun. We believe in the conscious work of remaining in "high spirits" as a natural state in everything we do. This is all more easily realized through our community and the ability to integrate your work at a deeper level in this environment.
Beautiful Chiang Mai is a place for recovery and rejuvenation and the home of the powerful traditional Lanna Thai culture with many traditional healers, Buddhist temples, Traditional Chinese Medicine doctors, and plenty of organic farms. This makes the overall environment ideal for personal transformation. Come join in on the fun!
RESTORATIVE HOLISTIC DETOX PROGRAMS & STRESS MANAGEMENT
My name is Sara and I am 41 years old. I am originally from Sweden and I have lived in Chiang Mai for the past two years. I have a corporate background where I worked with Digital media, Management and Business Development. I left Sweden for Chiang Mai to focus solely on Holistic Health and a holistic lifestyle. I spent one year in the jungle outside Chiang Mai practicing with a local Shaman, working through stress, emotional blockages and deprograming of deep imprints. In my old western lifestyle I learned how to be stressed, low on energy and unhappy. Now I know how to change that into being healthy, happy and full vitality through changing my lifestyle.
FROM GOTHENBURG TO CHIANG MAI
One year ago me, and my lovely partner Simba decided to start our restorative holistic detox center living with the spirit here in Chiang Mai, where we guide people how to detox from anything that is not serving them any longer. To fully complete my lifestyle transformation I am currently focusing on a Restorative Holistic Detox Program, strengthening my body from inside and out. For a long time a have had issues with hypothyroidism, which has led to low energy levels and reduced organ functions. In our Restorative Holistic Program we use nutrition habits, holistic detox, herbal healing, therapeutic massage treatments, physical exercise, social navigation, emotional regulation, movement expressions, meditation, shamanic practices and local healers.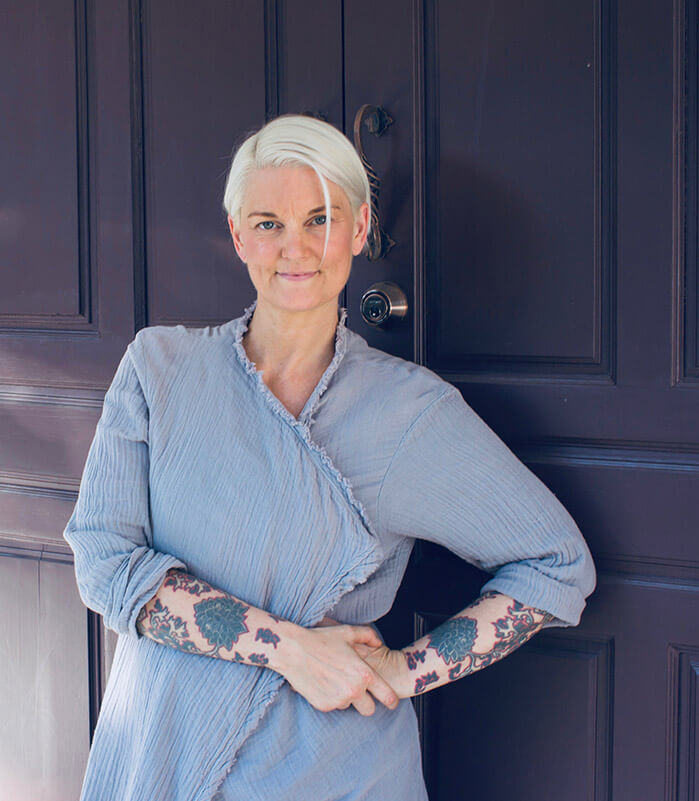 CHINESE MEDICINES & DETOX PROTOCOL
I have explored traditional phycologists, shamanic teachings, Traditional Chinese Medicine and detox protocols. Our lifestyle together with our Restorative Holistic Detox Program is a recipe that works for me and I am now truly healing my physical, emotional and spiritual body from inside and out. I have been working through stress and Hypothyroidism and the fact that I am transitioning off my Hypothyroid medication speaks for itself. This is working!
I work with Stress Management, Lifestyle Design, Restorative Holistic Detox, Transformation Programs, Emotional Blockages, Time Management, Business Consulting, Social Navigation and Energy Work.
RESTORATIVE HOLISTIC DETOX
My main area is Restorative Holistic Detox to heal Hypothyroidism and to recover from physical, emotional or mental stress. Join my 8 step online program where I create an individual Restorative Holistic Detox program for you and where I share the tools I have learned through my own process. I will personally guide you through the steps of your detox and together we will create a new baseline for your lifestyle and make the changes needed for your long term health.
Sara's credentials: Currently studying to become a Detoxification Specialist with Dr. Robert Morse, Reiki Level 1, Chi Nei-Tsang masseuse, Shamanic Tools and Teachings, Iridology practitioner. Account Director within Digital Media & Marketing, Business & Organization Consultant, Board of Directors Training and Board Work, Digital Project & Production Manager, Event Marketing & Event Project Manager. Media, Communication and PR Education, Basic Physical Trainer Education, Mentor for women at the School of Business, Economics and Law.
PERSONAL TRAINER & HOLISTIC MASSAGE THERAPIST
My name is Simba. I am 35 years old and come from Sweden. I am from a family with deep spiritual roots from the Dominican Republic, where my father originates from and western science from my Swedish mother's heritage. Since the age of 7, I have practiced martial arts, meditation, body movements, holistic nutritional habits, and energy work. My background is a holistic lifestyle coach with a strong emphasis on holistic health, where I use physical exercise and bodywork treatments as my primary professional tools. My life is a journey towards vitality and happiness. I have studied many philosophers that I am freely sharing with my clients or with anyone that wants to learn more about it means to live in peace.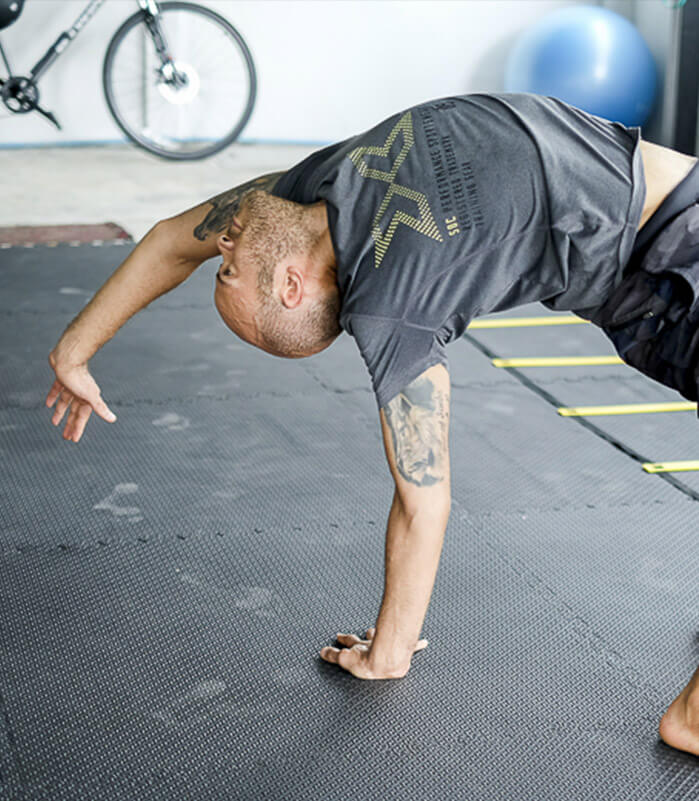 Growing up in a martial arts family, all I ever wanted was to become a Pro Fighter, I had my successes and setbacks. For each delay or injury, I managed to rehab it and went deep into how I could live a sustainable lifestyle while exercising. After a severe ACL injury, my lifepath got altered, and I focused on finding a different purpose than being a full-time fighter. I finally chose to be a healer bridging western, eastern, and spiritual practices to create a holistic approach towards health.
The 2018 I choose to leave my old life behind. I sold off everything that I owned to co-create our Holistic Lifestyle center "Living with The Spirit "in Chiang Mai, Thailand. Together with my partner on all levels, Sara Stenqvist, we set off on a direction towards a holistic lifestyle. My mission is to be of service to the world by sharing my journey, my tools, compassion, and experiences to promote wellbeing to myself and others. I use holistic personal training, movement coaching, lifestyle coaching, manual therapeutic therapy, and energy healing as my primary tools. I work in terms of single sessions on & offline, email coaching, group classes, small group sessions, workshops, seminars, and retreats as my way of sharing knowledge. 
Credentials: Currently studying to become a Detoxification Specialist with Dr. Robert Morse, certified TRE® provider, Reiki level 1, Chi Nei-Tsang masseur, Holistic Lifestyle Coach, Corrective Exercise Coach, Coach in Behaviour Science within Sport and Fitness, Advanced Manual Therapist, Massage Therapist, Personal Trainer and Performance Coach, Training for different phases of pregnancy, Movement Coach.
OUR HOLISTIC HEALTH CENTER IN CHIANG MAI
We at Living With The Spirit are a holistic wellness community situated in Chiang Mai, Thailand. Here we have all the tools for you to make the changes needed towards purpose, high energy levels and a powerful sense of joy in your life. We provide a safe space for your transformational journey whether it is spiritual, physical, emotional or mental.
Our center, which is also our home and lifestyle, is an oasis for anyone in need of overall energy replenishment or personal development. We work with nutrition habits, organic raw and cooked plant based food, detox and fasting protocols, personal training, lifestyle coaching, trauma release, emotional healing, improved movement patterns, pain, injury and surgery recovery, meditation practice, therapeutic massage and energy work. Among our facilities we have a fully equipped gym, vegan/raw food kitchen with chef, in house masseur, treatment room, living quarters, access to sauna, and ice bath.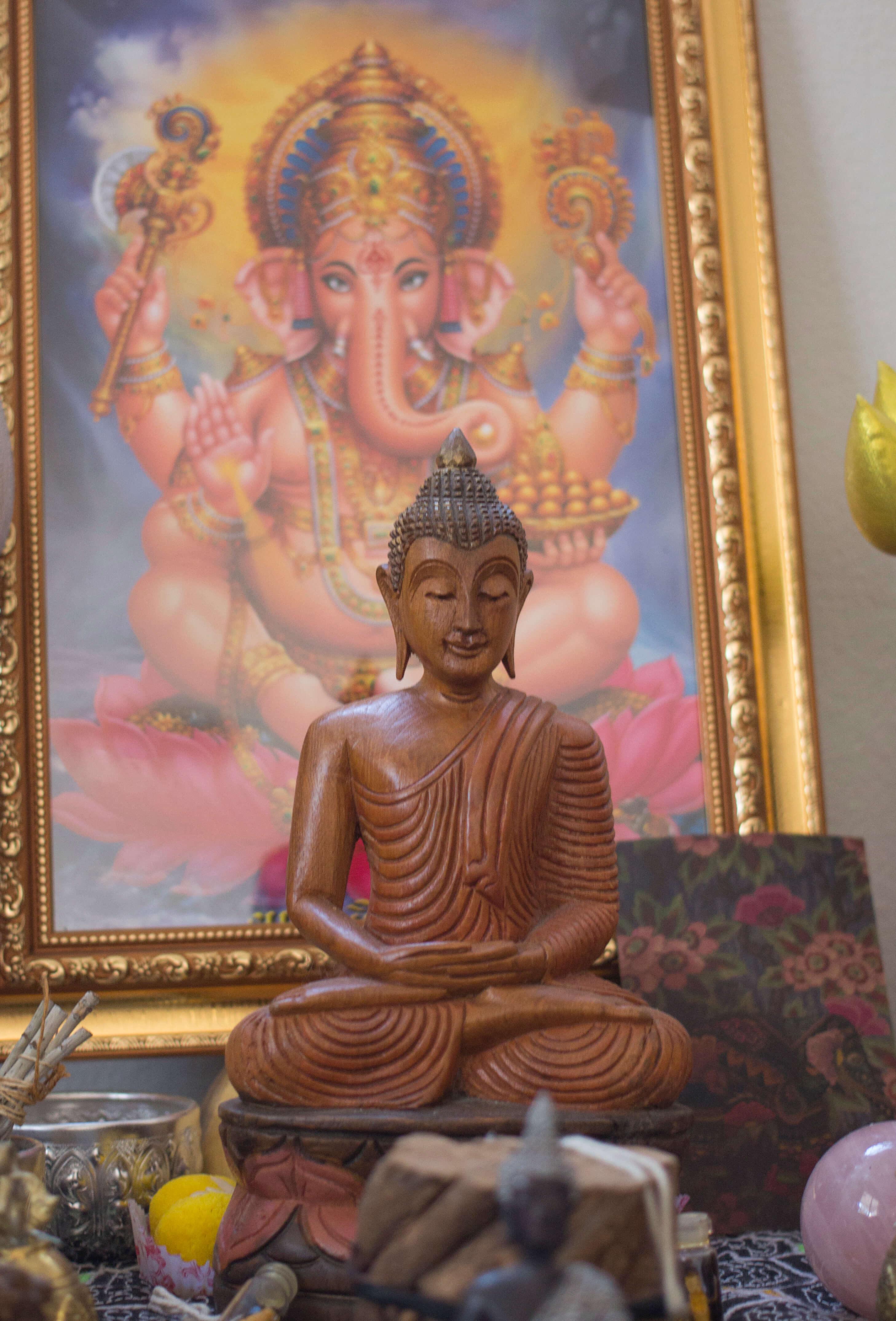 Beautiful Chiang Mai is a place for recovery and rejuvenation and the home of the powerful traditional Lanna Thai culture with many traditional healers, Buddhist temples, Traditional Chinese Medicine doctors, and plenty of organic farms. This makes the overall environment ideal for personal transformation, rejuvenation and letting go of old habits.
The former seat of the Lanna kingdom is a blissfully calm and laid-back place to relax and recharge your batteries. Participate in a vast array of activities on offer, enjoy some of the many outdoors activities, or just stroll around the backstreets and discover a city that is still firmly Thai in its atmosphere and attitude.
WE WOULD LOVE TO HEAR FROM YOU
We would love to get to know you better and offer you a free consultation. Want to know more about any of our services or do you just fancy a chat? We are happy to answer all of your questions and to get to know you better. Please let us know if you want more specific information about how we can help your individual needs.

Whether you choose to work with us regarding one area or all of the above you can choose to sign up for one session or commit to longer programs. You can choose to work only with one specific part in any of our programs or incorporate several aspects to enhance your health. One session lasts about 60-70 minutes, at the end of each session you will get some advices and/or a email summary sent to you depending on your needs. We offer single sessions or packages of sessions, you can choose from 1, 6, 12 and 20 sessions.
One single session is 50 USD or 1500 THB.
Our 'Welcome package' includes 6 sessions and is optimal for you who are looking to get started within the holistic way of life or if you have limited amount of time to work with us. This package usually lasts about 1-2 months with 1-2 sessions per week and serves as a good base for your future practice.
In our Welcome Package we include :

6 sessions of your choice.

1 initial assessment for the best suitable starting point of our work together.

1 Customized Holistic Practice Plan.
Our Deep Dive package includes 12 sessions and is suitable for you who are looking go deeper on your health journey. This package usually lasts about 3 months with 1-2 sessions per week. This more comprehensive package allows us to not only find a good base for you but also to look deeper into your situation and current lifestyle.
In our Deep Dive Package we include:

12 sessions of your choice.

2 assessments for the best suitable for our work together.

1 Customized Holistic Practice Plan.

1 Assessment Follow Up.
Our Lifestyle Package includes 20 sessions and is suitable for you who wish to work with your holistic health on a long term basis. This package usually lasts 3-6 months with 1-2 sessions per week. With this package we are able to make big changes as we have time to look at any part of your current lifestyle or go deep into your current sistuation.
In our Lifestyle Package we include:

20 sessions of your choice.

Our full Holistic Health Evaluation.

2 Customized Holistic Practice Plans.

2 Assessment Follow Ups.