Hello everyone! My name is Sara and I am 42 years old. I left Sweden together with my lovely partner Simba for Chiang Mai, Thailand three years ago. I have focused solely on Holistic Health and Holistic Lifestyle Design since then. I have a corporate background where I worked with Digital Media, Management and Business Development. This gave me a lot of experience but also made me take on too much stress and emotional baggage. It was a wake up call for me that I need to change my overall lifestyle and my limited mindset for something new.
What can I say? Sometimes desperate times call for desperate measures! I spent a whole year in the jungle outside Chiang Mai practicing with a local natural healer. Here I received a completely new perspective on working through stress, emotional blockages and deprograming of deep imprints. In my old western lifestyle I learned how to be stressed, low on energy and unhappy, here I was slowly learning the opposite. Now I know how to change that into being healthy, happy and full vitality through changing my lifestyle.
From this experience I have learned how to combine a western style holistic approach with powerfully simple traditional ways of dealing with emotional and mental ailments. I have a deep passion for stress management and clearing out emotional baggage. From my corporate background I have experienced first hand how difficult it is to manage stress and heavy emotions. I had to make complete 180 degree shift in my perspective to be able to get a grip on what the underlying problem was and how to get to the root of the issue. For me it all started with healing the body.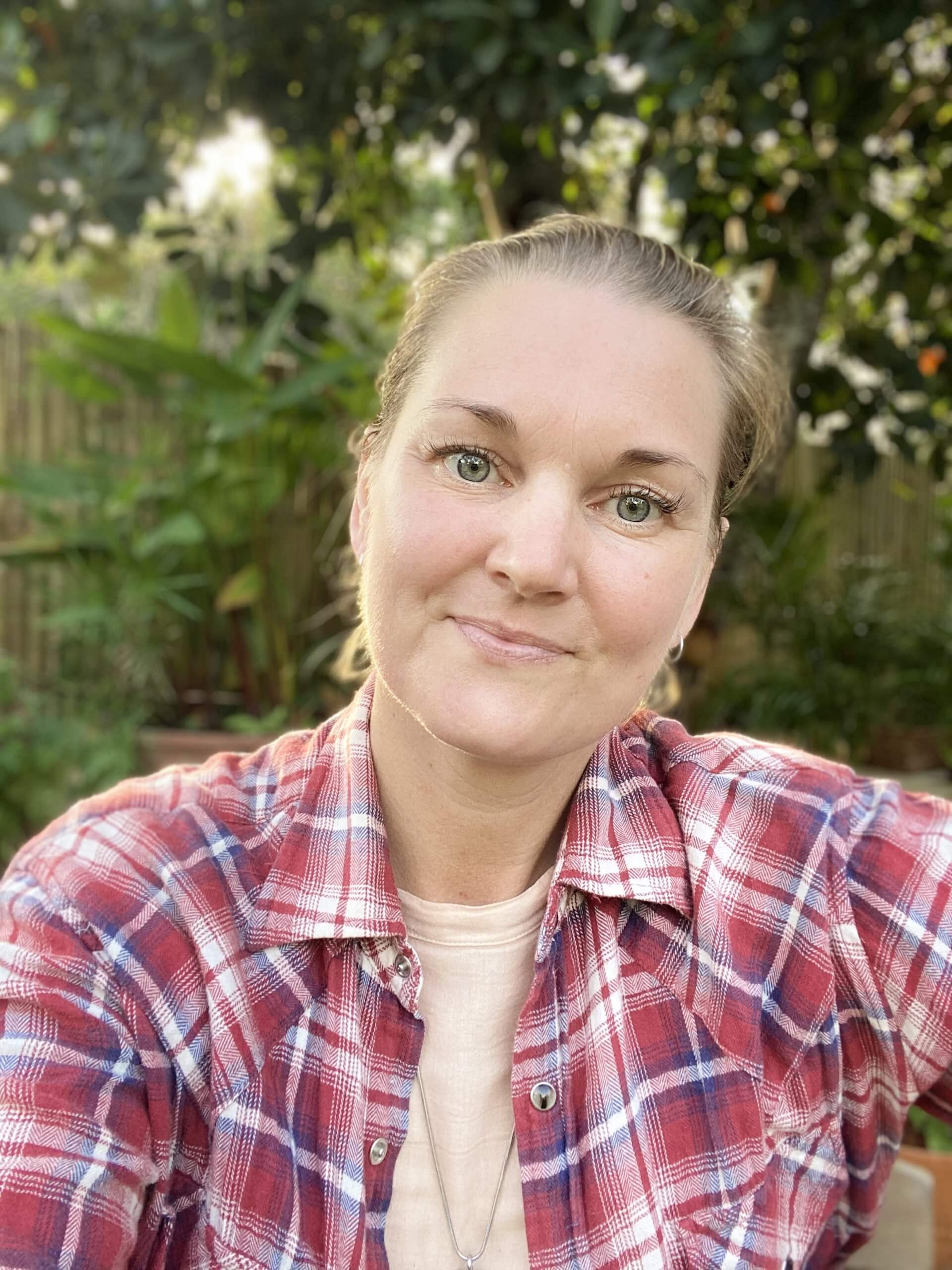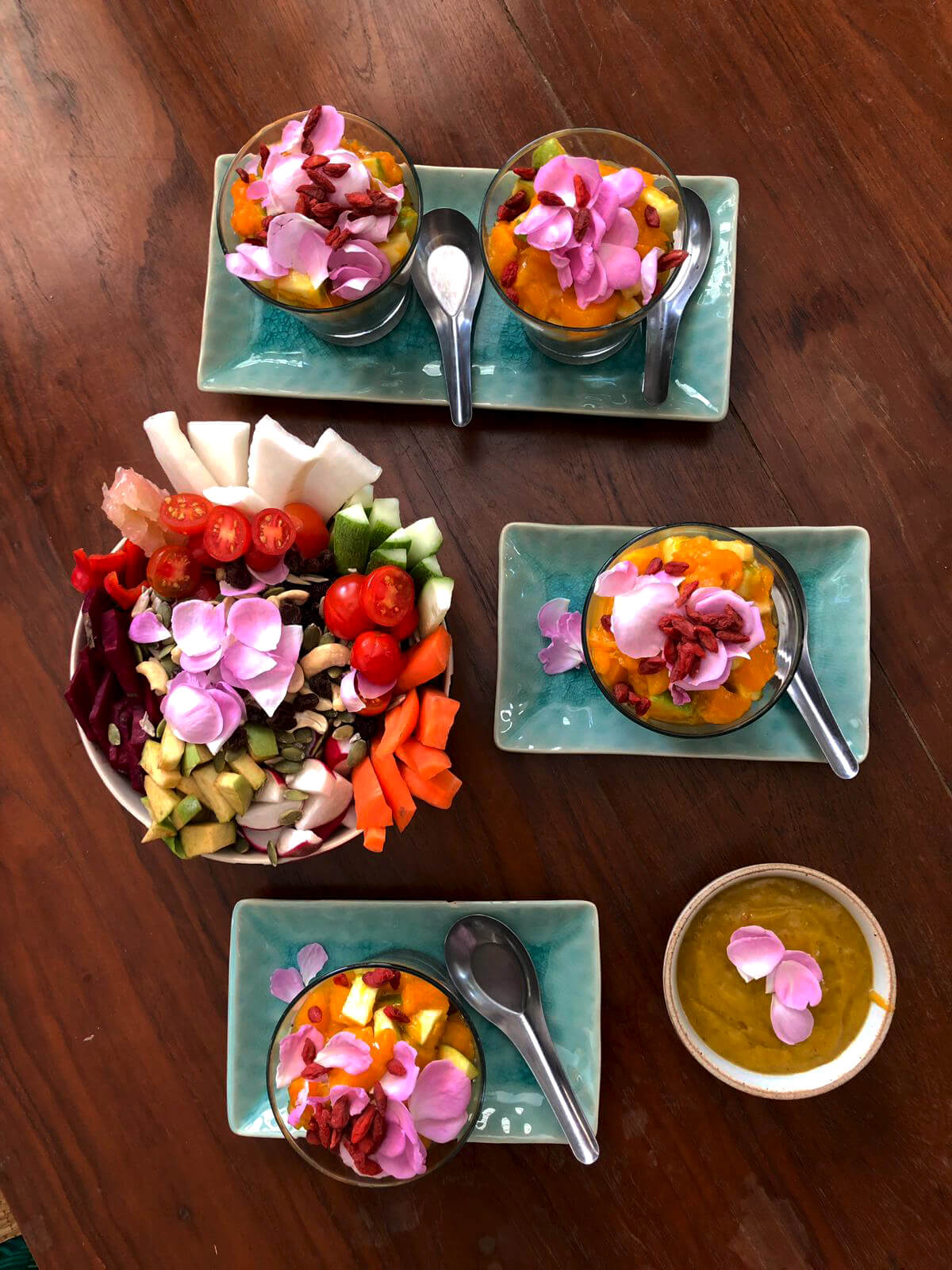 LEARNING A NEW WAY OF SELF HEALING
I had previously tried dealing with my stress and emotions by working with a psychotherapist, which gave me short term relief but no long term progress. At this time I was also struggling with hypothyroidism, a condition that affects metabolism leaving you fatigued, sluggish, and "blue". It was not until I found the holistic way of detox and the raw food and fruit diet that everything started to change for me in a big way. When I started healing my body from the inside out allowing my food to be my medicine everything fell into place.
Our current lifestyle together with our Restorative Holistic Detox Program is a recipe that works for me and I am now truly healing my physical, emotional and spiritual body from inside and out. The simple fact that I am transitioning off my Hypothyroid medication speaks for itself or as my Swedish M.D says "Simply unbelievable". My stress is almost completely gone and the emotional baggage I was carrying from an early age is falling off as by the wayside we speak. This is working!
Today I show people how to detox from anything that is not serving them any longer. At our retreat center we focus mainly on the three areas of Detox Protocols, Stress and Emotions, Pain and Injury as our main priority. But we also focus on a wide variety of newly emerging areas that seem to be an expression of the emerging awareness and consciousness of our times.
Lately I am seeing a rise and increase in the amount of young women and men looking for resolve and strengthening in the area of self-worth and self-esteem.  We also work in and around the more subtle areas of belief systems, behavioral patterns and social navigation. The social world can be a big drain on one's overall energy levels and the vitality of spirit. The mind – body – spirit connection needs our utmost attention to remain healthy.
We acknowledge this and provide tangible functional strategies to set firm yet loving boundaries in all our relationships and interactions. This is a particular area I have struggled with over the years. During my time here in Thailand I have put much hard work and effort into finding my own inner well being. Today I can happily say that I have made more progress than I ever expected. I feel refurbished and almost brand new and I believe you can too using the tools and approach that I have.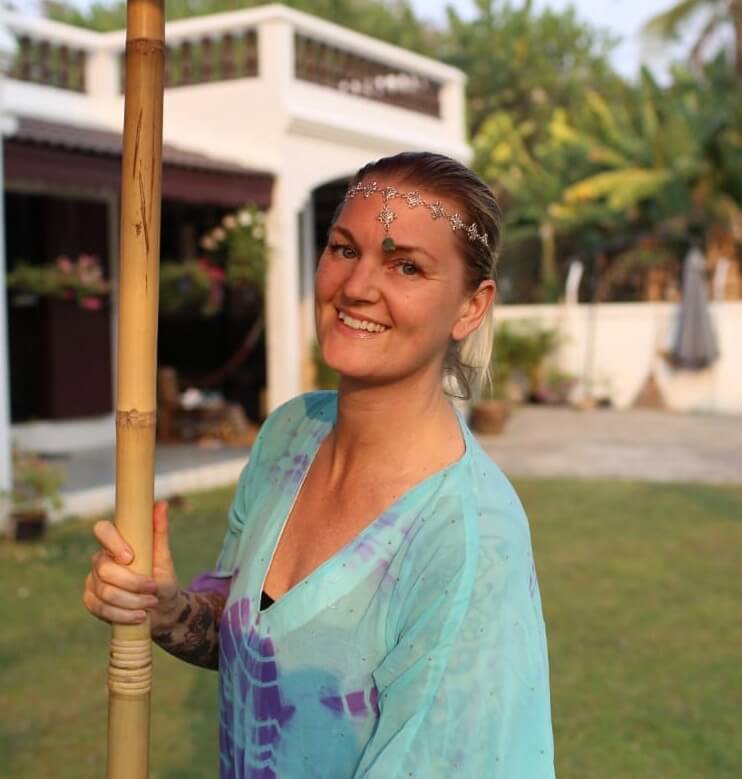 Because frankly even though we are all unique and perhaps look a bit different, we are more or less all the same on the inside. We all need to be cared for, mainly by ourselves and our bodies respond intuitively when we treat it right. Perhaps you are like me and have more heavy emotions and perceived negativity inside to clear than most. My advice for you is to follow your heart and keep searching until you find the path it is beckoning for you to follow.
If you are struggling physically, emotionally, or mentally I advise you to start a Restorative Holistic Detox Program any way you can. This is a direct immediate way to strengthen your body from inside and out, clear out mental fog, and let go of heavy emotions. I work mainly with the areas of Restorative Holistic Detox, Stress Management, Lifestyle Design, Personal Transformation Programs, Emotional Blockage Removal, Time Management, Business Consulting, Social Navigation and some Energy Work. 
Today I am fully devoted to my Holistic Lifestyle and our Retreat Center Living with The Spirit. If you are looking  to make changes towards a holistic lifestyle and would like to do so under my guidance I would love to support you on your journey!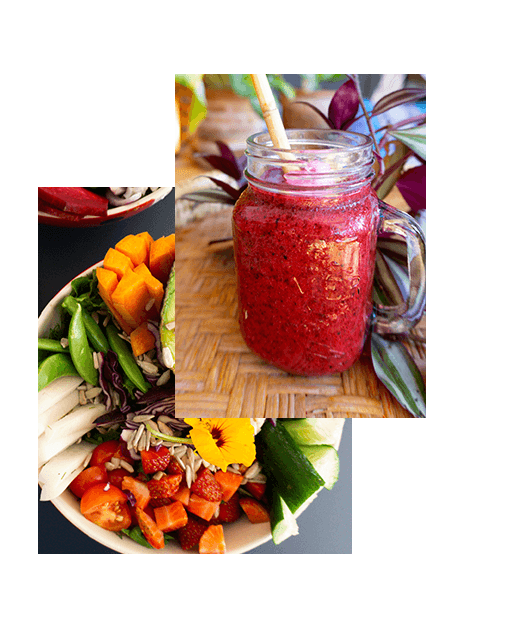 Sara's credentials: Currently studying to become a Detoxification Specialist with Dr. Robert Morse, Reiki Level 1, Chi Nei-Tsang masseuse, Shamanic Tools and Teachings, Iridology practitioner. Account Director within Digital Media & Marketing, Business & Organization Consultant, Board of Directors Training and Board Work, Digital Project & Production Manager, Event Marketing & Event Project Manager. Media, Communication and PR Education, Basic Physical Trainer Education, Mentor for women at the School of Business, Economics and Law.