A life of freedom and purpose is your birthright
The impact you want to make in this world starts with your own emotional, physical, and spiritual healing. Living with The Spirit provides deep transformational experiences for conscious leaders like you, who are called to important work for humanity.
The world needs your presence, peace, and vitality to create lasting change.
It's time to connect to your true soul purpose, heal your wounds and build a vital future towards personal, emotional, and financial freedom using modern and ancient practices.
You've probably been feeling this transition for a while now. It's normal to question them at first, feel blocked by outdated beliefs, an unregulated nervous system, and dabble in personal development practices and books for a while on your own. But real momentum towards a new future requires potent and committed practice.
It's time to trust those intuitive nudges, and come back home to yourself.
Join the global movement towards restoring balance to the spirit and balance of humanity.
Imagine possessing a clear and influential life mission, enriched with a profound sense of purpose that elevates your overall well-being, optimizing your physical health and stress response. When you align with your soul's calling, you access an unmatched reservoir of energy, propelling you to personal freedom and abundant prosperity.
Feel a deep connection and ardor for your life's ambition, trusting that the details will seamlessly align due to your unwavering focus and trust in yourself. Setting out to uncover your true purpose stands as one of life's most fulfilling quests, emphasizing the very essence of your being.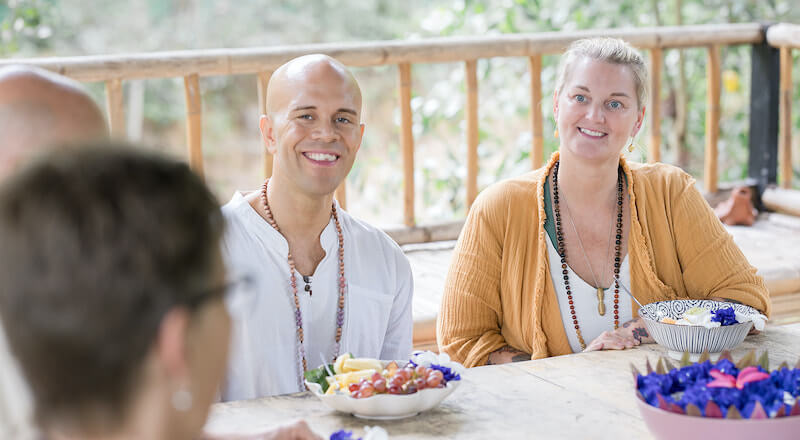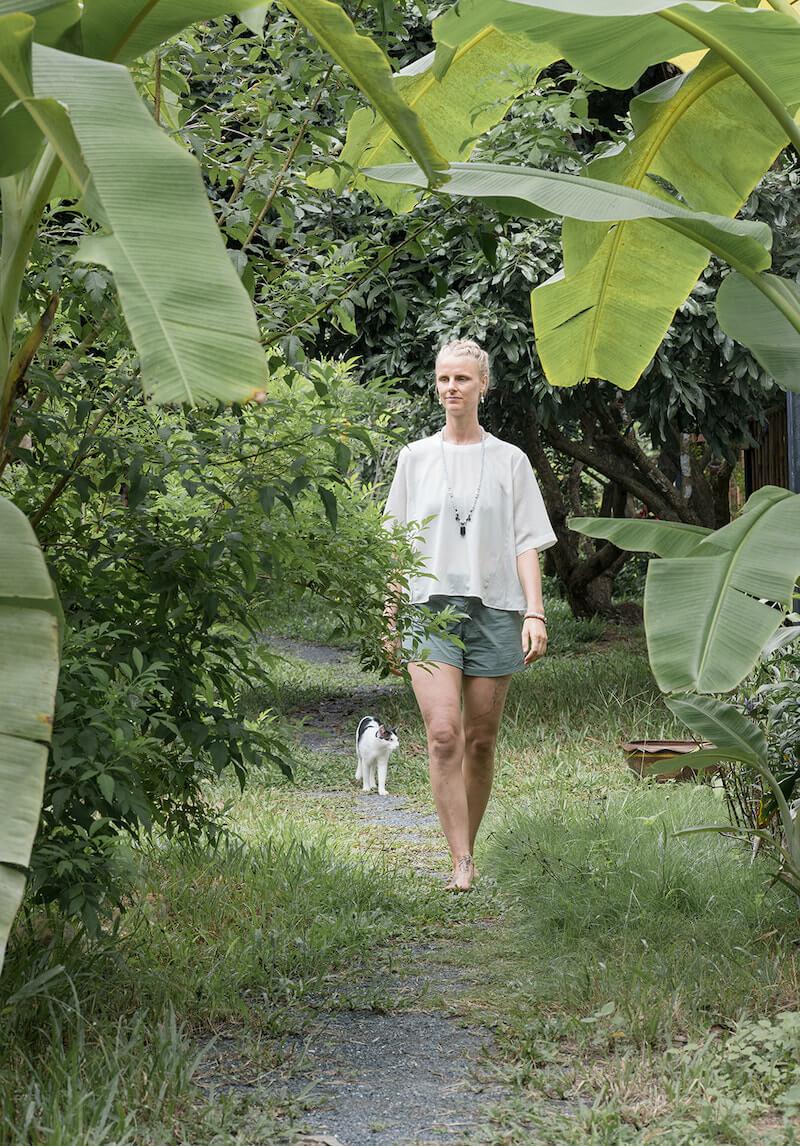 Living with The Spirit Retreat
Lead By Living: True Leadership Emerges From Within
A 21 day retreat in the jungle of Northern Thailand for conscious leaders, designed to uncover who you really are, and change the trajectory of your life. This is for you if you're ready to embark on a unique, once in a lifetime adventure to delve into the truth of your innermost freedom and purpose.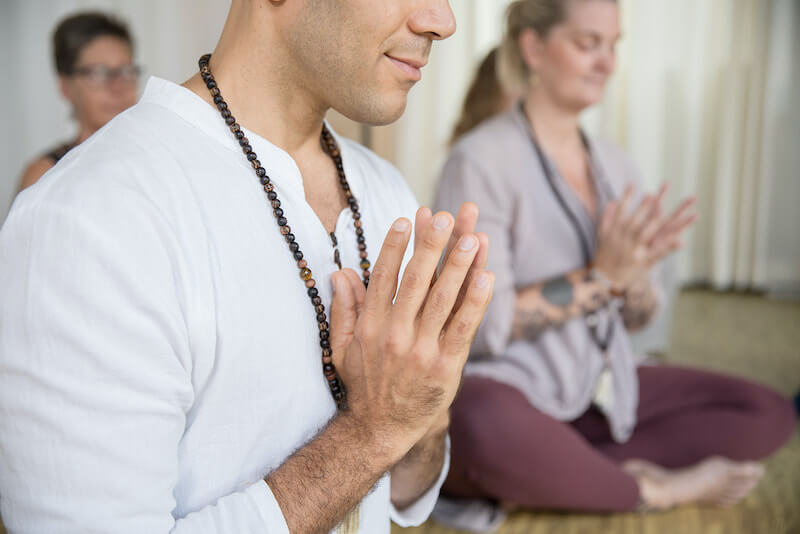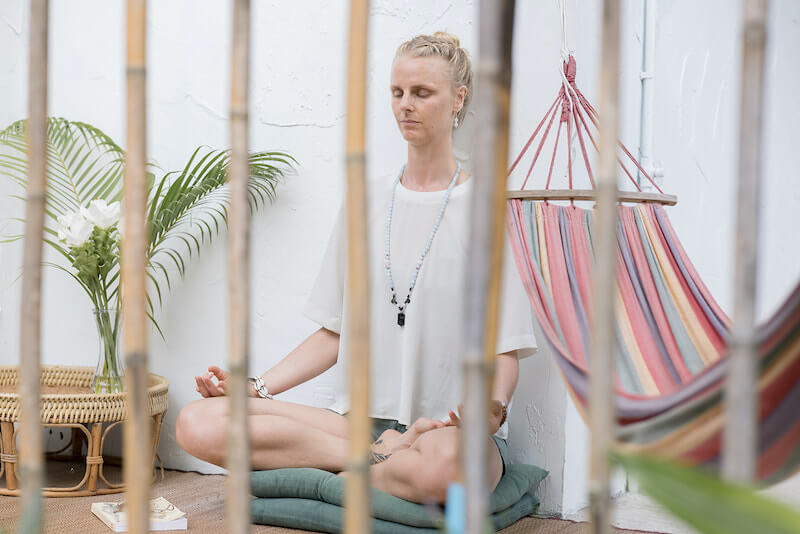 Holistic Lifestyle Redesign
Beyond Limitations: An Evolution of Conscious Living
A transformative 6-month online journey crafted exclusively for high-level conscious leaders, poised to shatter perceived limitations and embrace an unparalleled way of being. This is for you if you're looking to integrate your healing journey step by step in the comfort of your own home.
TRE® Provider Training
Heal and Transform: Accredited TRE® Provider Training for Stress & Trauma Release
Our TRE® Provider Program – is an Internationally accredited training, meticulously crafted to ignite the body's innate healing mechanisms and liberate your autonomic nervous system. Dive deep into this transformative journey, where you'll introspectively examine your patterns and behaviors. Experience  life-altering insights while adding a powerful tool to your personal toolbox.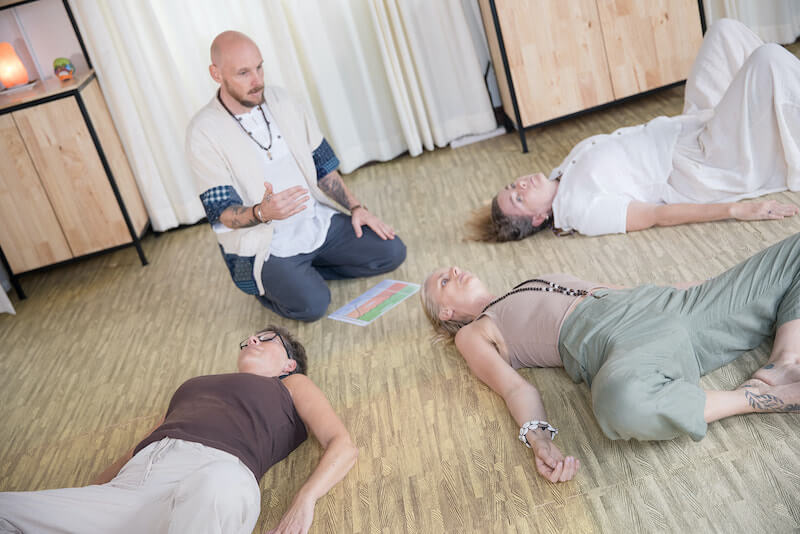 Marie-Louise
"Breaking through fears and limiting beliefs, Marie-Louise found the freedom and purpose she was seeking. Explore her authentic experience and the powerful shifts she underwent during her time at the 21 day retreat."
Celle
"Discover how Celle's commitment to self-improvement, trust in herself, and insatiable curiosity propelled her forward on a path of healing and self-realization. Explore the profound impact of ourholistic approach to healing and personal development, and gain insights into how Celle is evolving as a practitioner and healer."
Anna
"Explore Anna's path to self-acceptance and inner peace in this heartfelt conversation. Discover the practices and insights that empowered her to embrace vulnerability and find her authentic self. In this heartfelt testimonial, Anna opens up about her initial hesitations, her transformative journey, and the deep insights she gained during her three weeks with us."
Marie
"In this deeply personal testimonial, Marie shares her experiences of healing, empowerment, and self-discovery. Discover how she overcame challenges, embraced her worth, and found freedom from past traumas. Marie's story is a testament to the power of inner work and the unwavering support provided."
Linda
"Discover the power of somatic work, shadow work, and self-reflection as Linda dives deep into her own healing process, ultimately manifesting a healthy relationship and a life of purpose. Linda discusses her struggles with stress, burnout, and finding balance in life, highlighting her experience working with Sara and the team."
Lisa
"In this heartfelt testimonial video, Lisa shares her transformative journey of self-discovery and personal growth through mentorship with Sarah. They discuss the power of standing up for oneself, setting boundaries, and cultivating emotional regulation. Lisa highlights the profound impact of the mentorship on her life, from finding the freedom to becoming a conscious leader. "
A new way of being
Introducing a new way of being: our vision is to foster a flourishing global community of conscious leaders dedicated to restoring humanity's balance.
We aim to guide profound transformational experiences, addressing the core issue of disconnection, and steering leaders towards their soul purpose. This journey unveils a life abundant in physical, emotional, spiritual, and financial freedom, underpinned by a lifetime of purpose.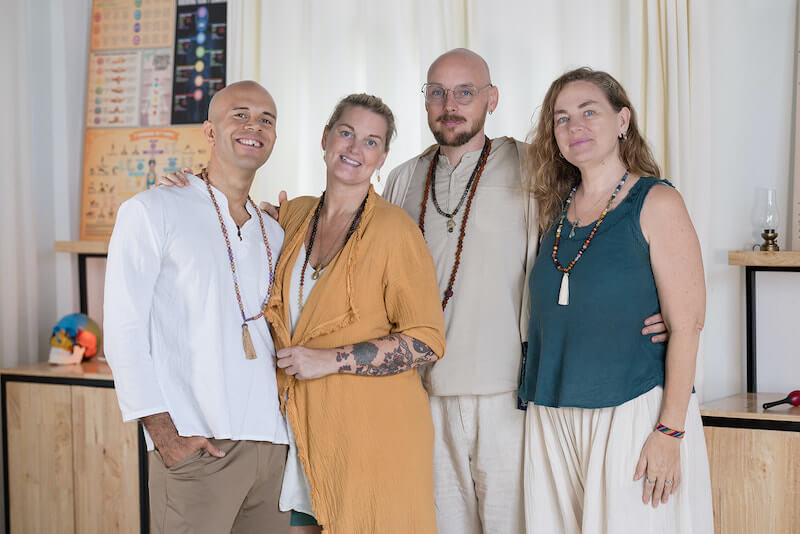 By devoting our lives to the inner healing process, we have become experts in Stress Resilience, Trauma Treatment, Nervous System Regulation, and Holistic Detoxification. We believe in the art of teaching self-healing so that you can heal too.
Subscribe To Our NewsLetter
Stay up to date about our upcoming offers, exclusive opportunities and happenings with our community. Never miss a thing with our curated promotions, design with you in mind.