Healthy Workplace And Employee Wellness Programs
THE JOINT EFFORT OF TWO PARTIES WITH SIMILAR INTENTIONS
A HOLISTIC SUSTAINABLE WORKPLACE
Our mission is to share our lifestyle and our professional and personal experiences in life. We enjoy working with other people and organizations across boundaries to create a holistic sustainable lifestyle. Are you looking to inspire your community to a healthier lifestyle? We would love to help you towards your vision, please let us know how we can be of service.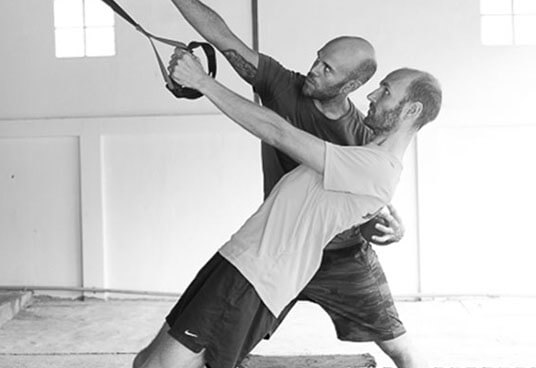 Our collaborations range from smaller short term to bigger long term projects. 
As holistic coaches we are specialized within:
Holistic Business Consulting
Holistic Lifestyle Philosophy is our main branch of consulting service which in this matter is essentially about finding the "holistic thread"  that runs through an entire organisation. The holistic philosophy can serve as both a core value and a culture bearing foundation and the implementation is how any and every aspect is interlinked to each other. 
Fitness & Nutritional Lifestyle is part of our holistic approach where we often get approached from an organizational perspective. This can range from setting up a fitness facility, arrange a working method for onsite personal trainers, bodyworkers and health facilitators, educate onsite staff in assessments, healthy nutritional habits, and how physical exercise correlates to an overall healthier lifestyle. 
Healthy Workplace
Mental attitude is a major key factor when we embark "Office Health" related consultations. How to stay motivated, focused, well rested, having a quality downtime where one can leave the many tasks of an active working day at work and not bringing them home in a stressful manner.
Ergonomics and "anti sitting" strategies is the brother of the previous described aspect, our posture will affect every cell in our body on a physical-mental-spiritual level. "Did you know that a sedentary lifestyle is now equivalent to the bad effects of smoking?" By having a good posture and physical alignment awareness we can more easily increase injuries prevention strategies and relieve our everyday pain & aches.

We offer our Holistic Lifestyle Coaching to groups and individuals at your workplace and we implement your health strategies and support the overall wellbeing of your staff. This can be done through assessments, seminars, workshops, group training and individual coaching.
Holistic Workshops for Employees and Management
Workshops are always fun and an appreciated activity wherever we go. Our main philosophy is that the attendees understand the theoretical and practical appliances of every topic we present. This is beneficial for making a significant change in someone's life rather than informing of possible negative side effects. 

We work with seminars, retreats, bootcamps, inspirational speeches and we can customize the material to a specific area for any kind of desired education method.
We are used to working with anything from 10 minutes to 2 weeks engagements activities.
ARE YOU CREATING A SUBTAINABLE HOLISTIC APPROACH FOR YOUR ORGANIZATION OR YOUR EMPLOYEES?
Are you looking to inspire your community to a healthier lifestyle? We would love to help you towards your vision, please let us know how we can be of service.