Meditation & Mindfulness Practice
THE ART OF SELF OBSERVATION AND SILENCING THE MIND
YOU ONLY LOOSE WHAT YOU CLING TO
"We are shaped by our thoughts; we become what we think. When the mind is pure, joy follows like a shadow that never leaves."
-Buddha
MEDITATION IS THE GLUE THAT TIES IT ALL TOGETHER
Meditation is a method with vast opportunities to cultivate our senses and to align with the different aspects of our human body, mind and spirit. The human triune brain is a powerful tool, but it is not who we are. It only is a part of us. As we revert all our energy towards the awareness of our breathing patterns, our tension levels, release the intensity, amount of thoughts flowing through our minds we tend to create more physical space in every compartment of ourselves.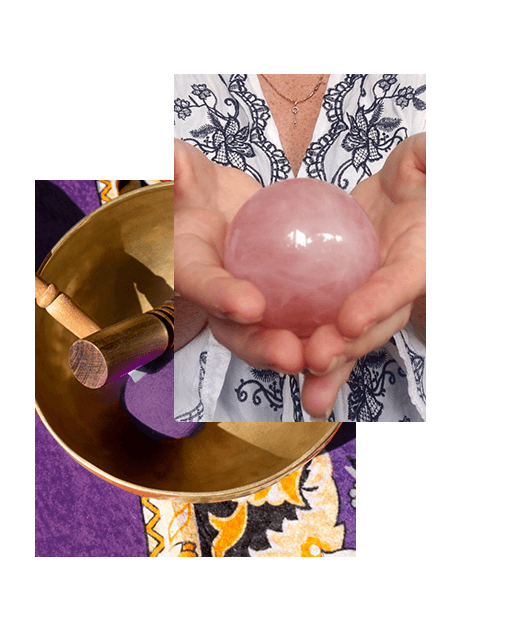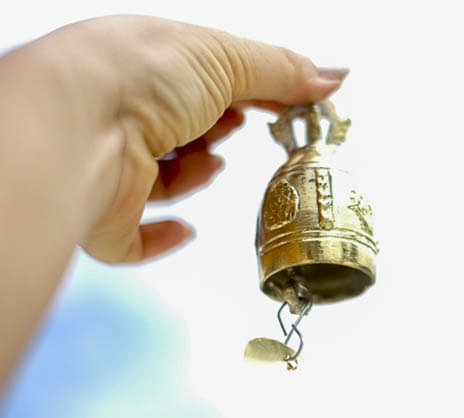 "WEAR YOUR EGO LIKE A LOOSE FITTING GARMENT" 
As we meditate we revert our attention inwards where all answers reside, we do not need external confirmation for validation. Through our own affirmation we acquire the realization of our personal power. That resides within our own perceptual internal interpretation. Awareness is the key in this practice, we adhere to this tool in order to realize what is our own fictive creation or the effect of an external energy affecting our own behaviors. Silence, breathing patterns and stalking our own behaviors is part of our main tools to allow the answers to emerge from within us. As we breathe slower we regulate our nervous system and energy levels. As our mind quiets down we open up for a more subtle connection to our internal awareness, this is the first step towards seeing without engaging and acting instead of reacting.
MEDITATION PRACTICE IN CHIANG MAI
We start off our practice with an initial consultation. During the consultation we get to know each other better and together we create a suitable plan based on your individual needs. 
CUSTOMIZED PACKAGES FOR YOUR HOLISTIC LIFESTYLE JOURNEY
Whether you choose to work with us regarding one area or all of the above you can choose to sign up for one session or commit to longer programs. You can choose to work only with one specific part in any of our programs or incorporate several aspects to enhance your health. One session lasts about 60-70 minutes, at the end of each session you will get some advices and/or a email summary sent to you depending on your needs. We offer single sessions or packages of sessions, you can choose from 1, 6, 12 and 20 sessions. We also have a monthly membership option where you create your own membership program based on your needs and your budget.
One single session is 50 USD or 1500 THB.
Our 'Welcome package' includes 6 sessions and is optimal for you who are looking to get started within the holistic way of life or if you have limited amount of time to work with us. This package usually lasts about 1-2 months with 1-2 sessions per week and serves as a good base for your future practice.
In our Welcome Package we include :

6 sessions of your choice.

1 initial assessment for the best suitable starting point of our work together.

1 Customized Holistic Practice Plan.
Our Deep Dive package includes 12 sessions and is suitable for you who are looking go deeper on your health journey. This package usually lasts about 3 months with 1-2 sessions per week. This more comprehensive package allows us to not only find a good base for you but also to look deeper into your situation and current lifestyle.
In our Deep Dive Package we include:

12 sessions of your choice.

2 assessments for the best suitable for our work together.

1 Customized Holistic Practice Plan.

1 Assessment Follow Up.
Our Lifestyle Package includes 20 sessions and is suitable for you who wish to work with your holistic health on a long term basis. This package usually lasts 3-6 months with 1-2 sessions per week. With this package we are able to make big changes as we have time to look at any part of your current lifestyle or go deep into your current sistuation.
In our Lifestyle Package we include:

20 sessions of your choice.

Our full Holistic Health Evaluation.

2 Customized Holistic Practice Plans.

2 Assessment Follow Ups.